EVERYTHING IS SOLD!!!!!!!!!!
Hello Everyone,
I've decided to sell everything since it's taking up room in my garage for 600 bucks picked up (this includes the upper and lower fairings and anything else on this thread):
PRICES ARE OBO!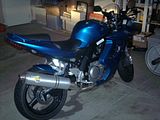 Okay, so these aren't the most up to date pictures. I installed a Leo Vince exhaust and had to cut the right side a little bit on the body fairings.
I'm selling the headlight, front plastics with mirrors, and the body fairings. I'm doing a SVN conversion so I won't be needing these.
The front plastics are perfect and come with flush blinkers. There are a few scratches on the body fairings from being in the garage (not on bike) but nothing serious. Everything is located in San Francisco right now!
Some pics of the lowers - $400 shipped (with mounting hardware)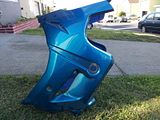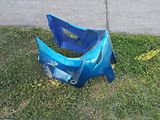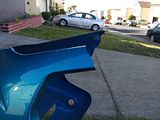 Mirrors - $30 shipped
Gauge Bezel - $60 shipped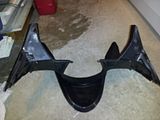 Gauge mount/fairing stay - $60 shipped
Chin - $50 shipped
Cowling - $250 Shipped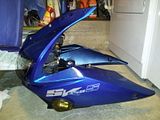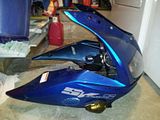 Headlight - $250 shipped