S O L D : SV650 Gen 2 Rad Fairing Shrouds / Side Cowls
This is a Suzuki OEM kit to add fairings to blend the sides of your SV's rad smoothly into the frame sides ... a very rare accessory which is no longer in production. Never installed after being painted black to match my frame.
This is a complete kit to work with any Gen 2 SV650, whether it has the wide rad or the narrow rad. I know it works with the Naked version, and I believe it works wiht the S as well ... please check that detail if you're not sure.
Comes complete with instruction sheets and all original hardware required to install.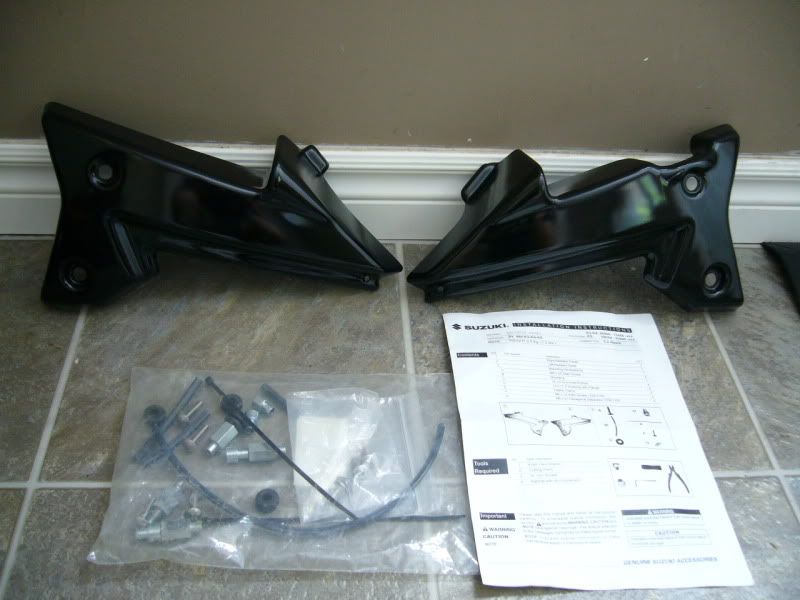 Only $150 plus shipping.