Discussion Starter
·
#1
·
So a few days ago I purchased a 2006 DL1000 with only 18k miles on it for 1,800 greens.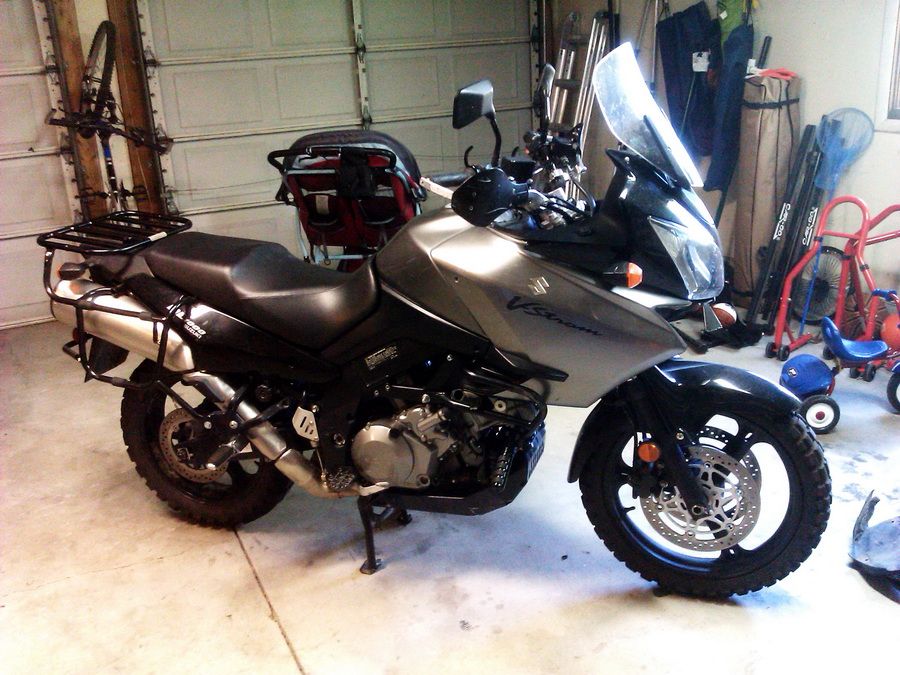 The downside? The engine is busted.
PO managed to break the front cam chain, bent the valves and who knows what else went kaput inside that poor cylinder... so I'm calling that motor a complete loss... almost.
Anyway, I registered at stromtrooper.com (don't be jealous, I still love you guys) and posted my situation. Within minutes a guy who lives just miles away PM'd me and told me something like "hey, I have a DL1000 engine sitting in my garage, other than a broken camshaft gear, it works nice and smooth. Feel free to come and get it" ;D
So I went, brought the engine home, cleaned it and inspected it.
The broken gear:
So now I just need to open the original busted engine, take the camshaft out, install it into the new engine and mount it on the bike.
I'll post pics and updates here.
Sent from my right shoe using the Motorcycle app