Discussion Starter
·
#1
·
Well, I've finally did it, went to my first track day.
Great experience, didn't crash, and I got to practice in a safe environment.
Here is the only picture I have of me for now: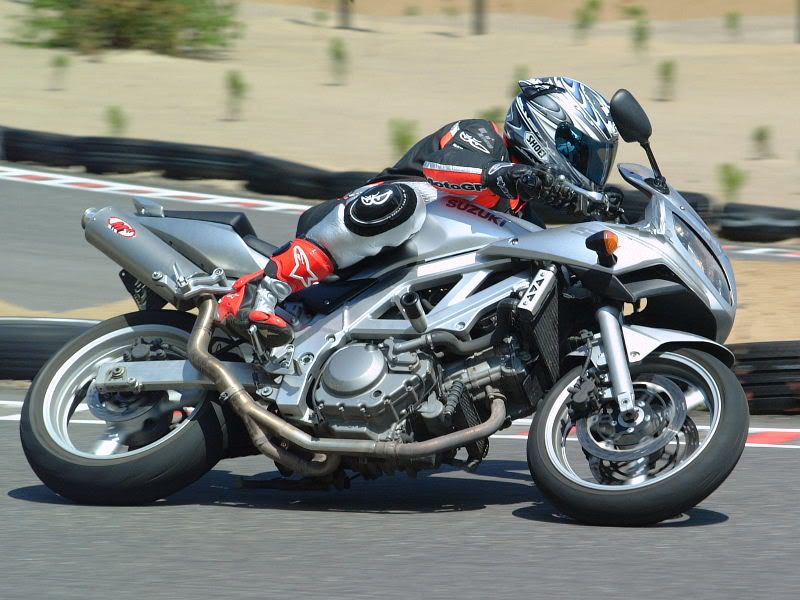 The track is a very small track, built mainly for super-motard, but still fun on a sport bike, specially one geared for low speed like my SV (-1 front, +1 rear).
Here is an areal shot of the tack, we used only the part highlighted in red, which made for a circuit a little bit better suited for sport-bikes.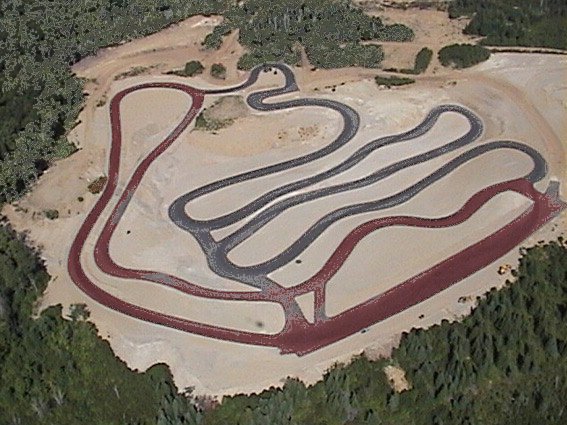 2 crashes during the time I was there, first one a friend of mine who low sided is RC51 with minimal damage and no injuries (he was able to continue riding in the following sessions), second one an amateur racer who crashed in the same corner, also without injuries but with enough damage to the bike that he called-it a day and went home.
Here is the RC51 low-siding:
Now I'm hooked, can't wait for the next track day. I have a track school scheduled at the FAST Riding School in Shanonville for next tuesday, and I am already planning another track day 2 weeks from now.