Discussion Starter
•
#1
•
I'm doing a frame swap on my track bike so I can make it street legal again. I discovered having a heap of money in a bike that only gets 4-5 track days a year was a little draining and for as much as I like riding this bike decided to make it a little more versitile. Plus my girlfriend finds the passenger seat way more comfortable than my 2005 SV.
Here's what I started off with back in October 2008.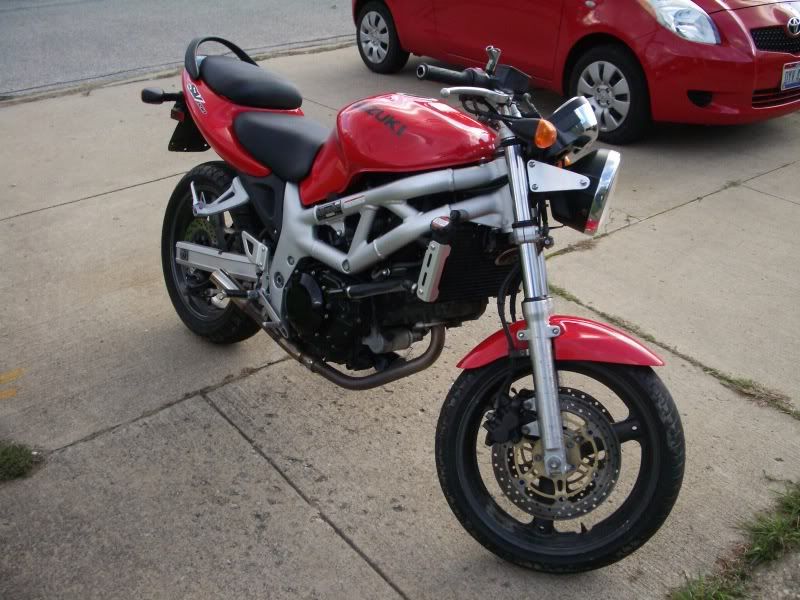 A barely running bike in good enough shape to be ridden home. Bent handlebars, 2 broken turn signals, no exhaust, leaking fork seals, bad tires, some damaged bodywork, bent levers, shot chain etc. The only good thing was it was all there and I got it for a song because the seller had lost the title when he was living in another state.
So after a little work the bike was in running order with a new Yoshi slip-on, emulators and new fork seals, new chain, and new tires.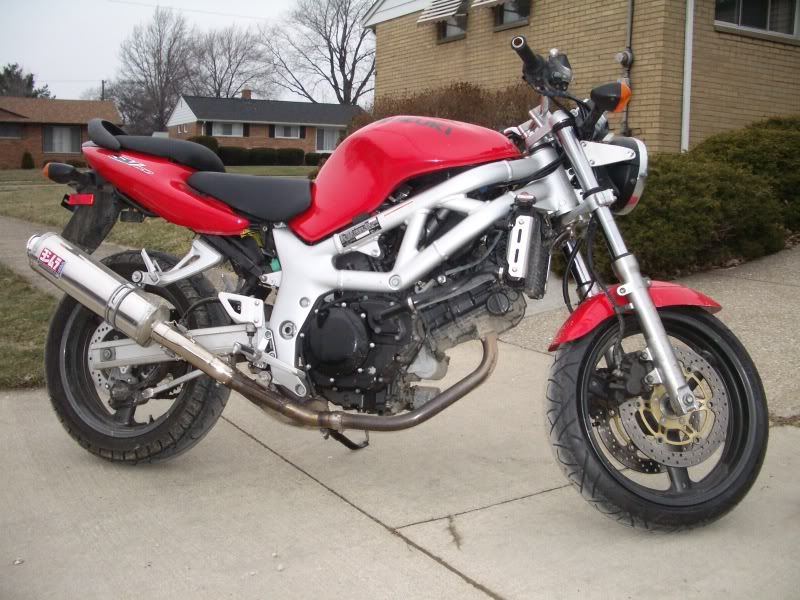 Then I replaced the handlebars and installed clip-ons, and removed the lights.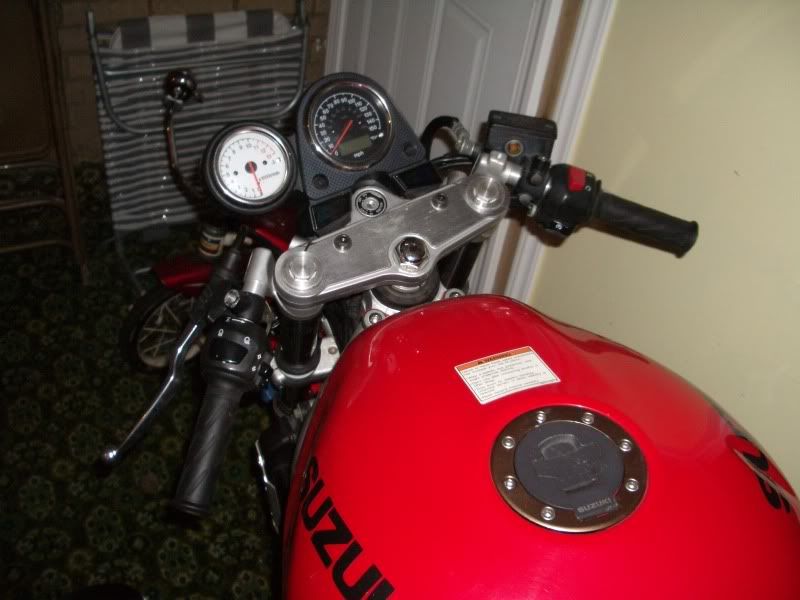 Off to the track!