Discussion Starter
·
#1
·
Hello to all! My name is Thomas and i just purchased my 2002 sv650s. I'm in Fredericksburg, VA. Me and some friends are actually headed down to Richmond tomorrow and sunday, to take the MSF beginner course, and get our license. obviously this is my first bike, and i'm excited to start learning how to ride. I definately want to be as safe as i can, like i said i'm taking the msf course with some friends, i've already got my protective gear, i plan to start out easy, and take my time learning how to ride, and i've got my older brother, whose already got experience riding to help me out. Any tips for a newbie rider?
heres a pic of my bike: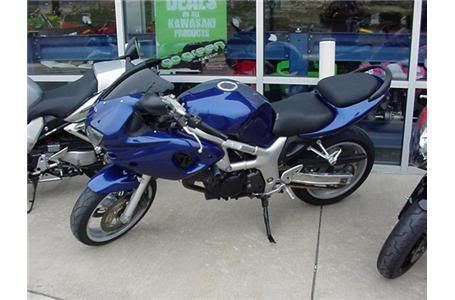 it already has, a two brothers slip on, tinted windscreen, frame sliders, fender eliminator and a fresh paint job.
future plans are:
-turn signals, flush mounts up front and short stalks in the rear
-oem solo seat cowl, and !grab bar
-good set of headlight bulbs
-new fork springs and oil