Discussion Starter
·
#1
·
I am just testing the waters and most likely not going to sell, but figured I'd see what kind of offers I would get as I have been itching to try a new bike and can't realistically own 2 while living in the city. Location is NYC.
The bike is 2005 Naked 650 in yellow, just hit 14k miles.
It's in great shape and modded tastefully:
-Full 2005 GSXR 750 front end, including damper
-Steel braided lines front and rear, Carbon Lorraine pads up front
-'08 GSXR 600 rear wheel with Zoran kit
-43 tooth rear sprocket
-Woodcraft rearsets
-CRG bar end mirrors
-Fender eliminator
-Black shorty levers
-Supertrapp superlight exhaust
-Power Commander
-SV1k snorkel, K&N air filter, aTRE, R6 throttle tube
-Rear seat cowl
-Tech spec tank pads
-Fly'nCycle 80w/100w 5 inch headlight
-Motosliders
-Penske 8987 triple adjustable rear shock
Mechanically the bike is excellent and has been well taken care of. Spark plugs/oil/coolant all done prior to coming out of storage this season, brake fluid and fork oil done last season.
Some semi recent pics: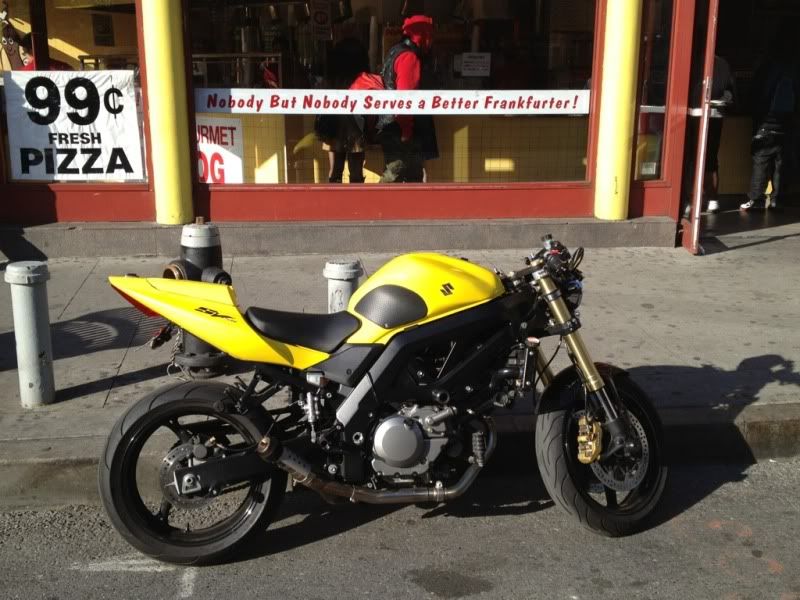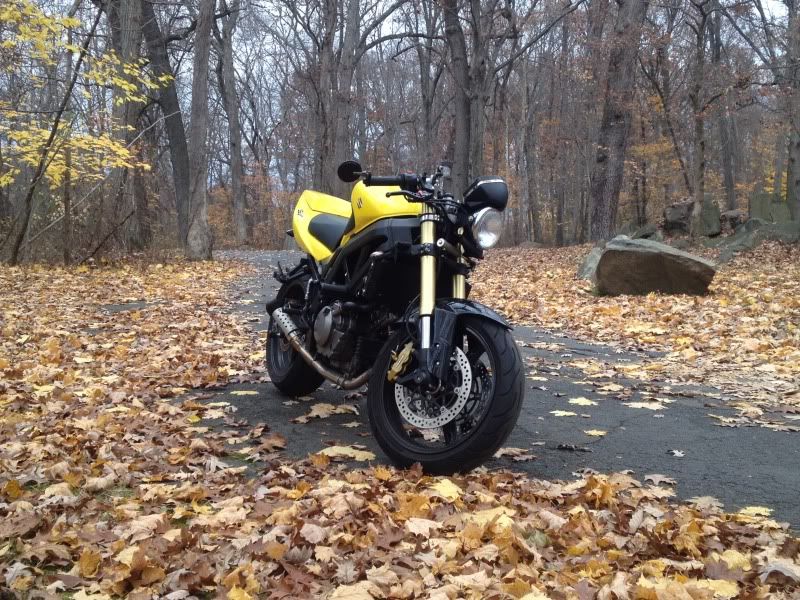 And how the bike currently sits after a few things I spray painted black: