I have been searching for a good way to attach the new trunk I got from sears for me to be able to travel with out a backpack anymore as well as be able to have my girlfriend ride on the back with me in case we want to go for a trip up the coast somewhere.
So after looking for a good design for a while I got one that I thought was going to work and started to procrastonate and never really got around to it.
Then I saw a thread on others top case racks an saw member 08sv's post on a top case rack thread and decided to copy his design since it seems the cleanest and well suppported.
Other Top Case Rack Thread
Picks of 08sv's rack: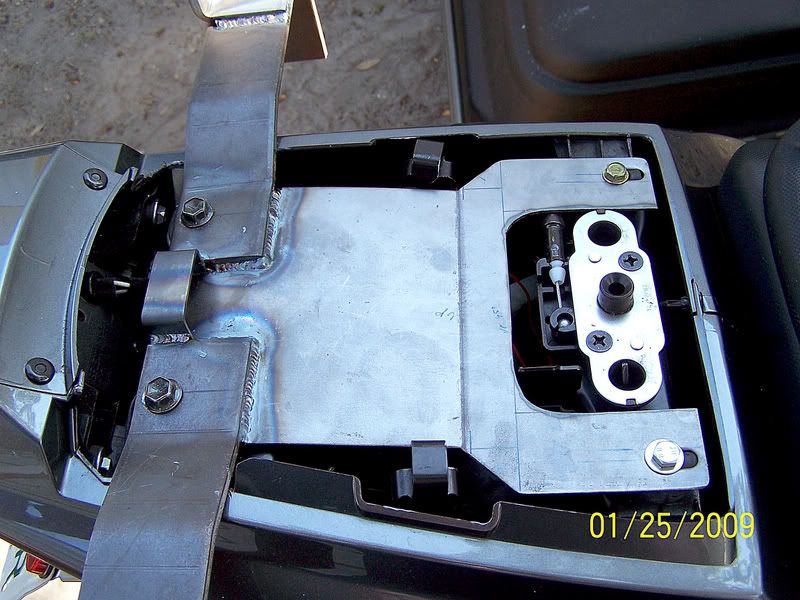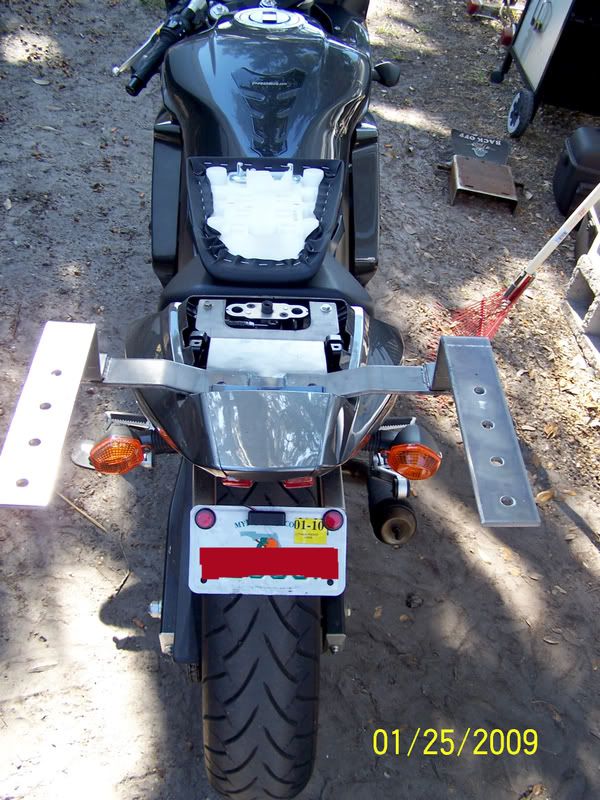 I am going to do the base plate the same way, however I am not going to have the flat bar quite as wide or deep and just make it to fit the sice of the Sears top case.
I started off by getting many measurements off the my bike which is a: 2005 SV1000S. It needed to clear the seat latch and mount to four different bolt holes without rubbing against any of the plastic.
To do this I started out with a piece of cardboard but soon got frustrated with it getting cut wrong to many times by me with a razor blade. So I just used my Google Sketch Up program to get it accurate and be able to adjust anything on the fly.
Here is the rendering I came up with: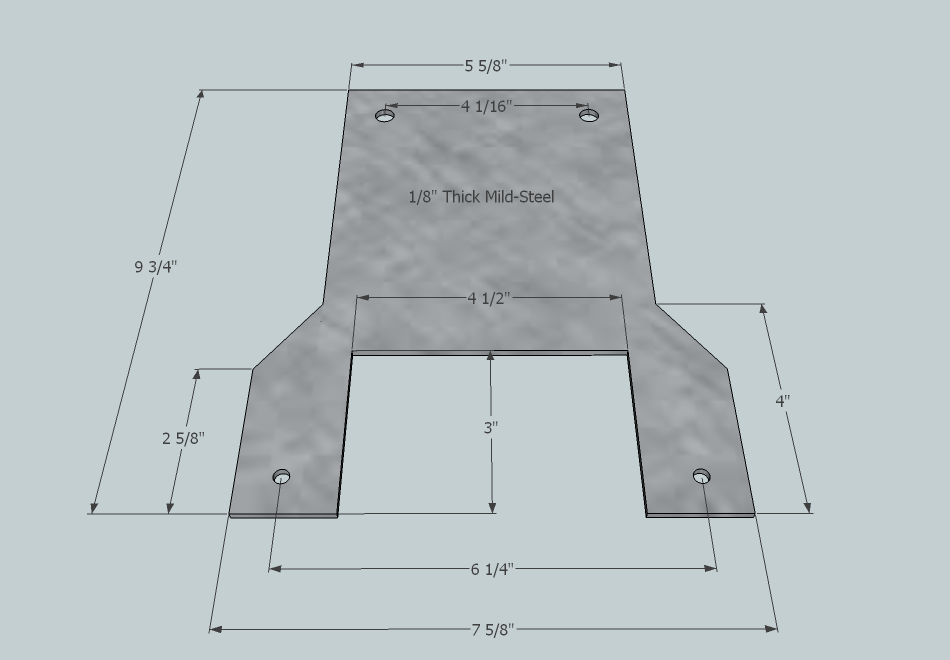 Here is a close up of the holes and there dementions, the top holes have been drilled and verified to fit accuratley but until I bend the base plate into position I am not going to be drilling the bottom ones yet they are just a starting point for now.
Top:
Bottom:
And here is the end result so far, I am going to need to bend the base plate into two places to get the mounting holes to all rest flat on the bike. Since there is a 3/4" step up from the bottom bolt holes to the top.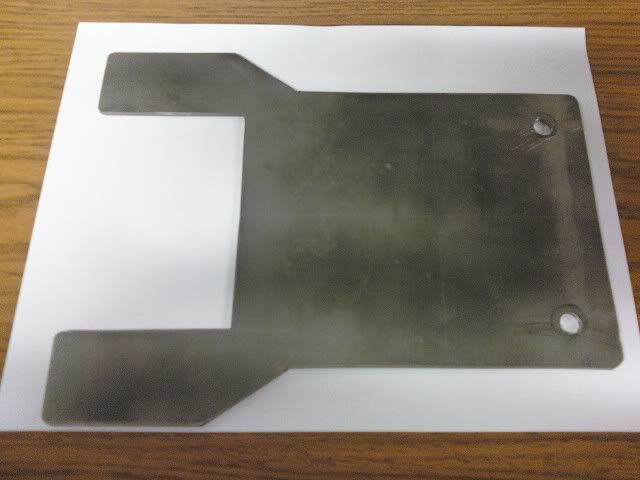 Technical stuff: I was able to find the degree at which to bend the base plate I will have 3" of usable space on the base plate to make the 3/4" step up, so I will need to bend the base plate at a 15 degree angle in order for everything to line up right.
This is where the bends will need to be made: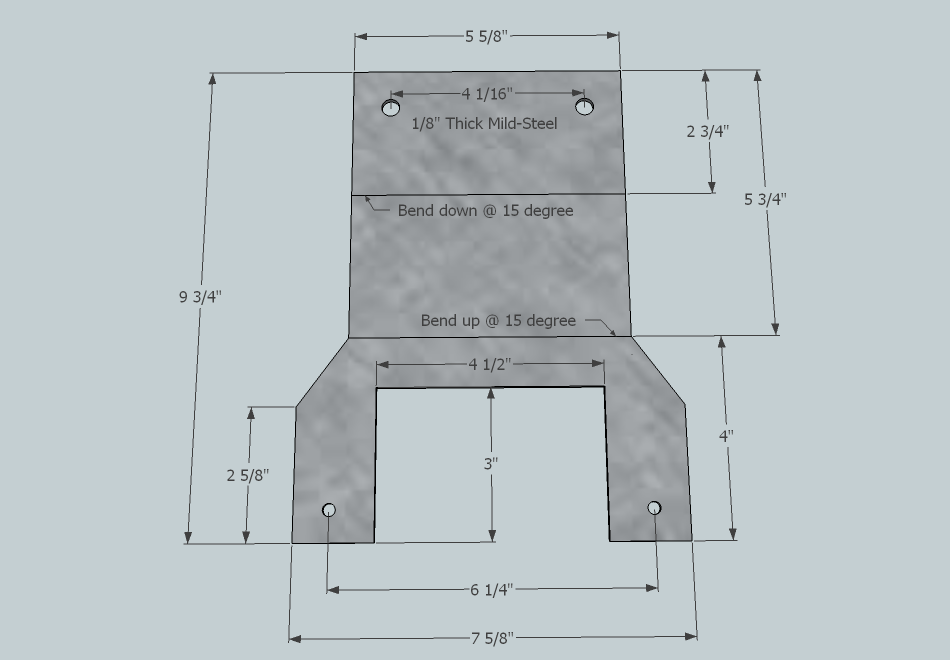 I will keep this up to date by making sure to edit any measurments that might change through the design process.
-Scott