Discussion Starter
·
#1
·
Okay, just made this thread for anyone who happens to be like me and buys a set of lower fairings and doesn't get all the hardware.
I was sent bolts of the wrong length, 2 shims and 2 sleeves and the fairings. What I was missing was the bottom/rear brackets that attach the fairings to the engine mounts.
So, I went to my local Kragens (aka O'Reilly's) and bought 1 pkg of m6-1.0 bolts and 1 pkg of starter shims.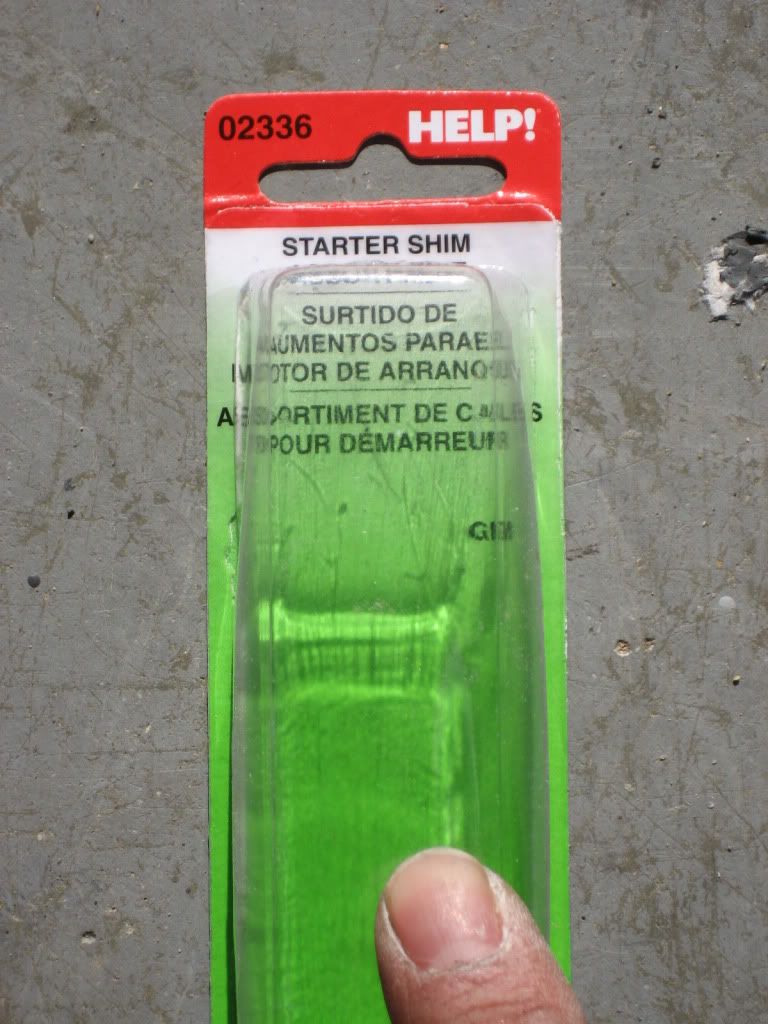 The shims have 5 pcs of varying thicknesses. I used the two thickest ones for my brackets.
This is what the thicker shim looks like all marked up for the right side bracket. You can see the marks on the right that indicate where I should bend.
Here is the shim bent into shape:
Note: I did it backward, using the thicker shim on the right and second thickest on the left. The second thickest would have been much easier to bend.
I used 2 pairs of crescent wrenches to bend the shim into my new bracket and used a pair of tin snips to cut the end to proper length. I then put the bracket in place and shoved a permanent marker through mounting hole on my fairing to mark where I needed my hole. I used a 1/4" hole punch which comes in very handy every rare occasion that I need it.
Here is the right side mounted:
Left side was very easy...just straight with a hole for the mounting screw. The stock forked end needed to be widened a bit with my dremel to accomodate the bolt for my kickstand.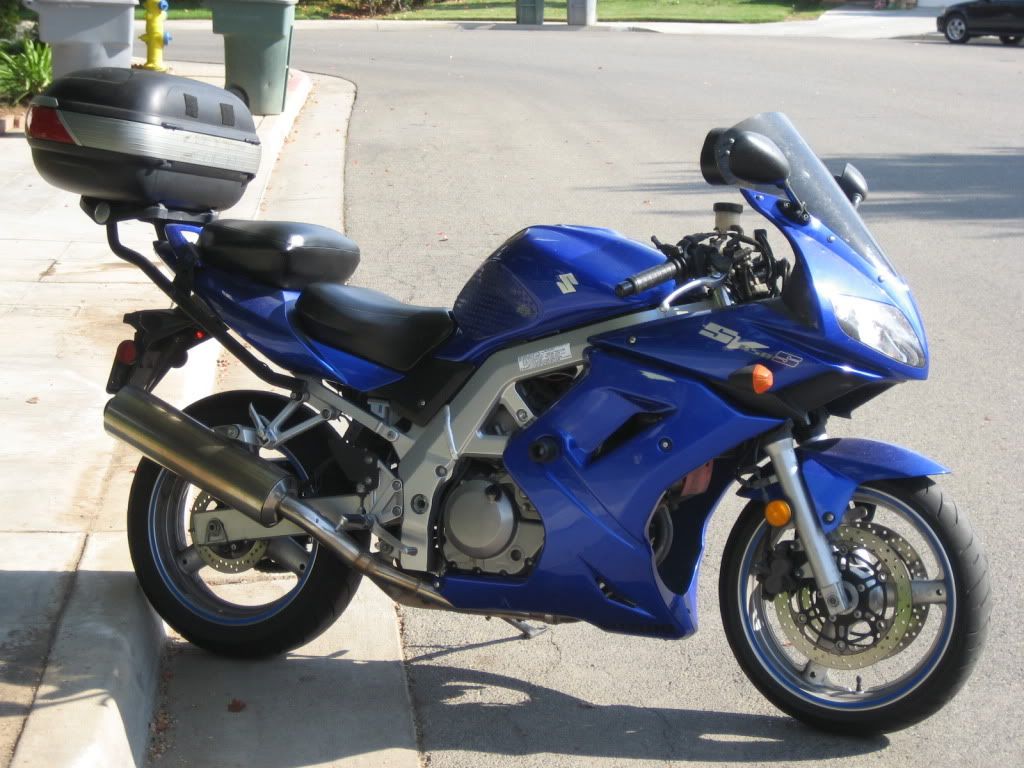 Note: Since my shifter is set up GP style, the lever hits my fairing when downshifting. The fairing moves each time, which is good, but I know eventually it will wear through. I will probably cut out a notch or heat and reshape that section at another time.