Discussion Starter
·
#1
·
One of the many mods completed in the off-season was my DIY Fender Eliminator.
I looked around and saw a few for ~$125 but none could answer my questions about the plate lights. I want to ride legal. So I hemed and hawed over it for a while until I stumbled upon a set of LED plate bolts at my local Honda dealership. They were about $25 and that sold me on doing the rest by myself. I just re-used the stock blinkers as switching to LEDs might be next winters mod.
I consulted the following two websites and combined both to get me going in the right direction. I am glad I did it and would build it again because it didnt take too long, and it gave me an excuse to use awesome power tools like a dremel and angle grinder. Pics and descriptions are below.
http://members.cox.net/bigcliche/2008_11_01_bigcliche_archive.html
http://www.sv650.tk/
Before: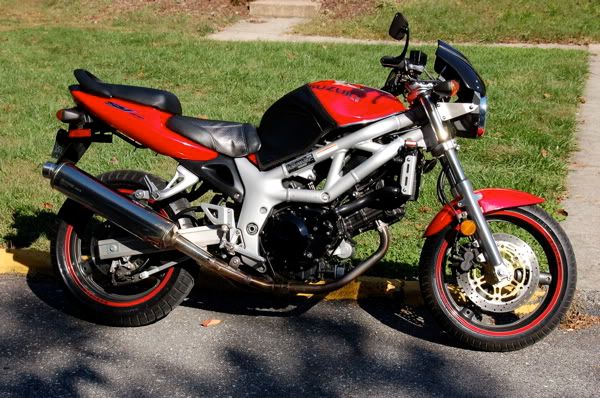 Cut up and bolted together:
Another angle: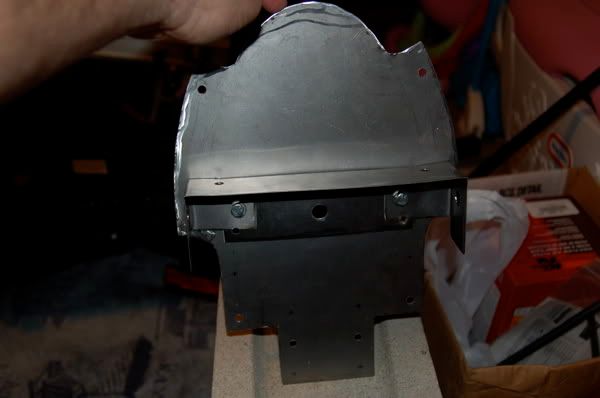 Mock up, sorry about the background noise:
Primer and Paint, yep, even did the bolts:
Mounted to undertray:
Side shot, mounted: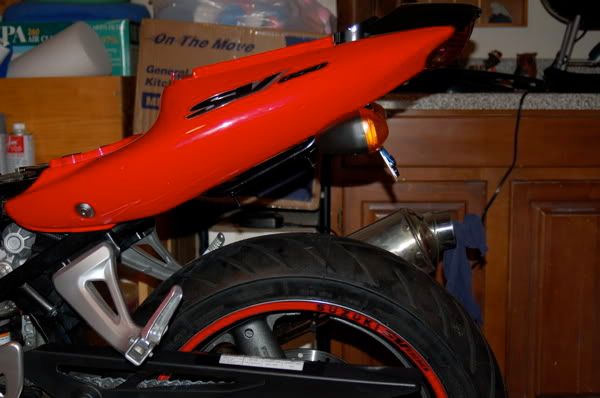 Another Angle: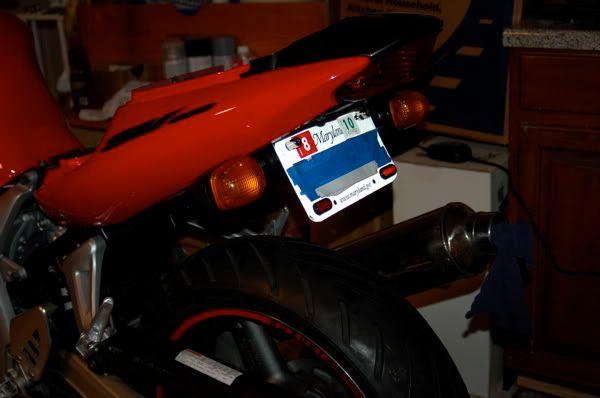 From the back, the little reflectors are stick ons that i found at a Pep Boys: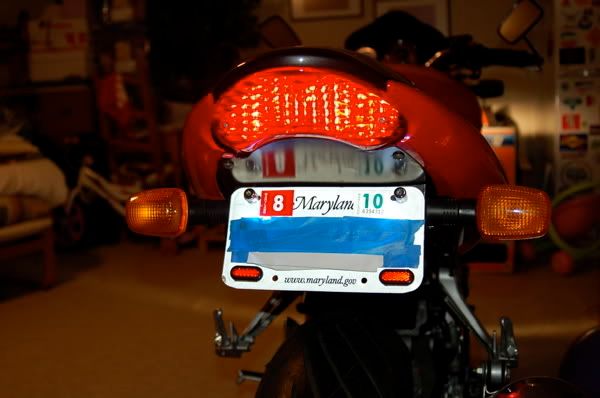 With the LEDs on: