Just over a month ago, some friends and I went to Death Valley, taking what seemed like all the closed roads we could find. 2 SV650S and one SV650N (as well as a V-Strom, F800GS, and FZ6) went on the trip.
Day one, at 10am, we came across the reason why Coalinga Rd was closed: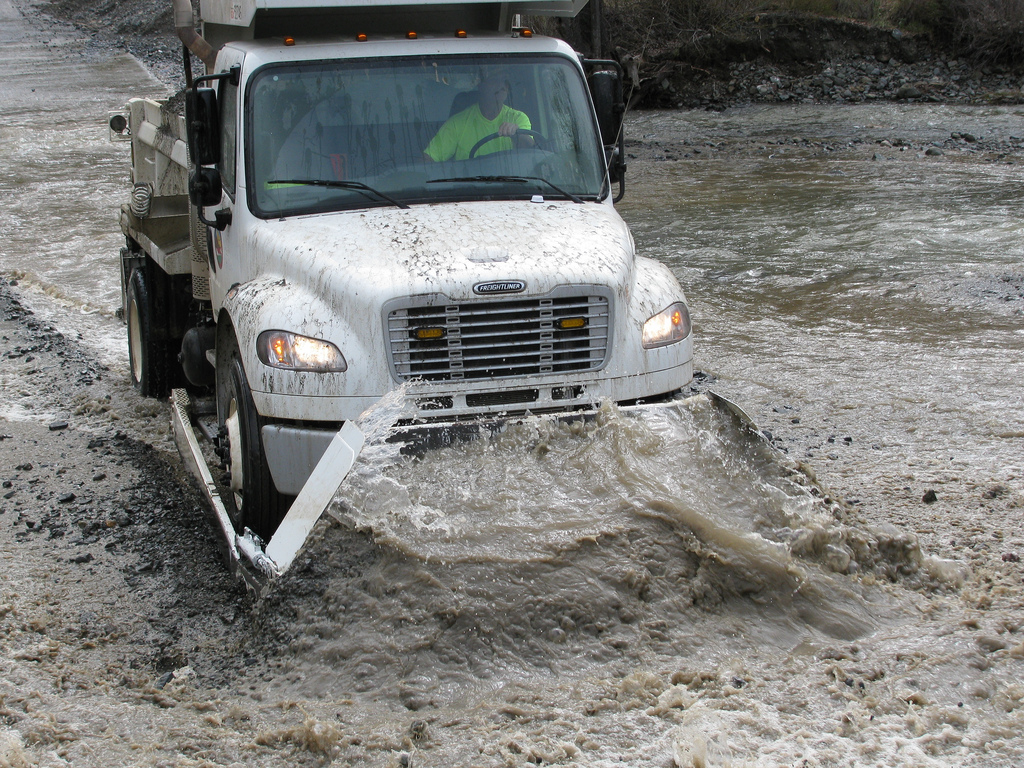 Not to be shown up by our dual-sport brethren, we charged onward: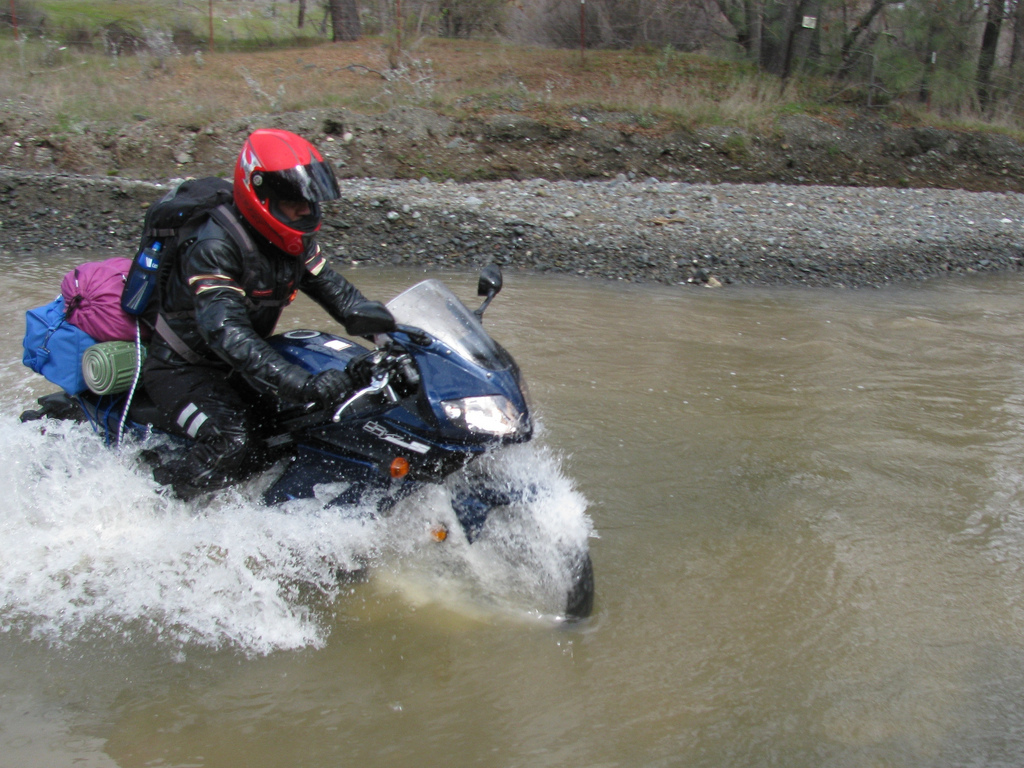 About an hour and a half after that, we found snow: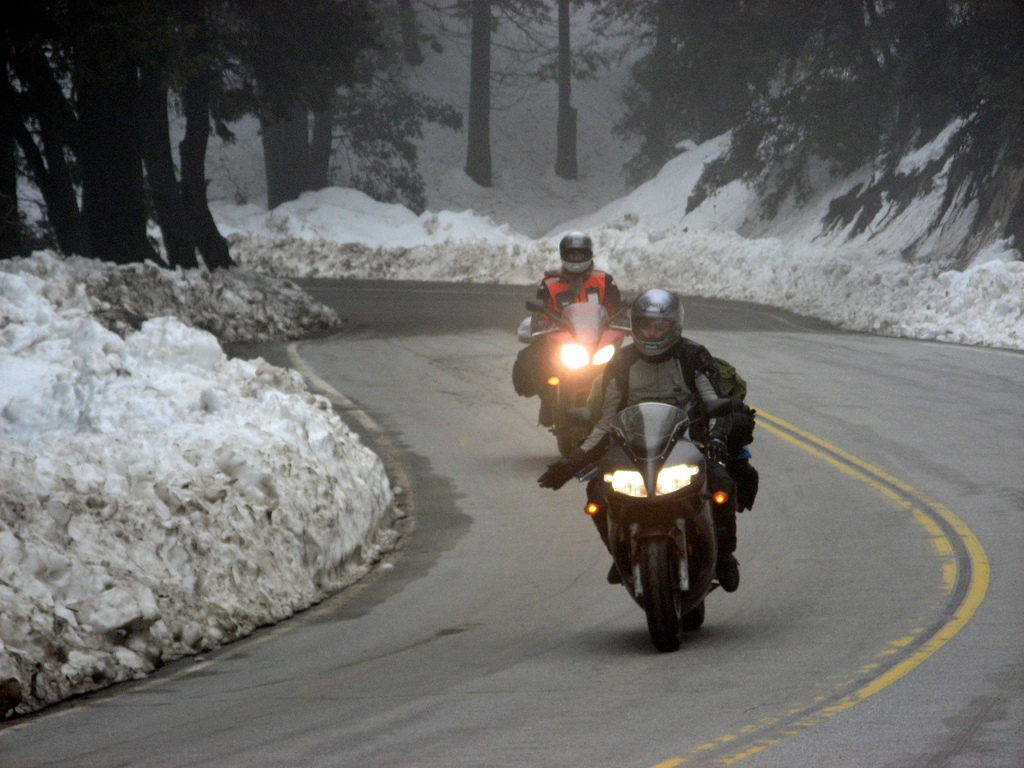 Day two was pretty uneventful, but my goodness this state is pretty. Day three was spent entirely in DV, and this place is beautiful beyond words. This was taken at Artists Palette: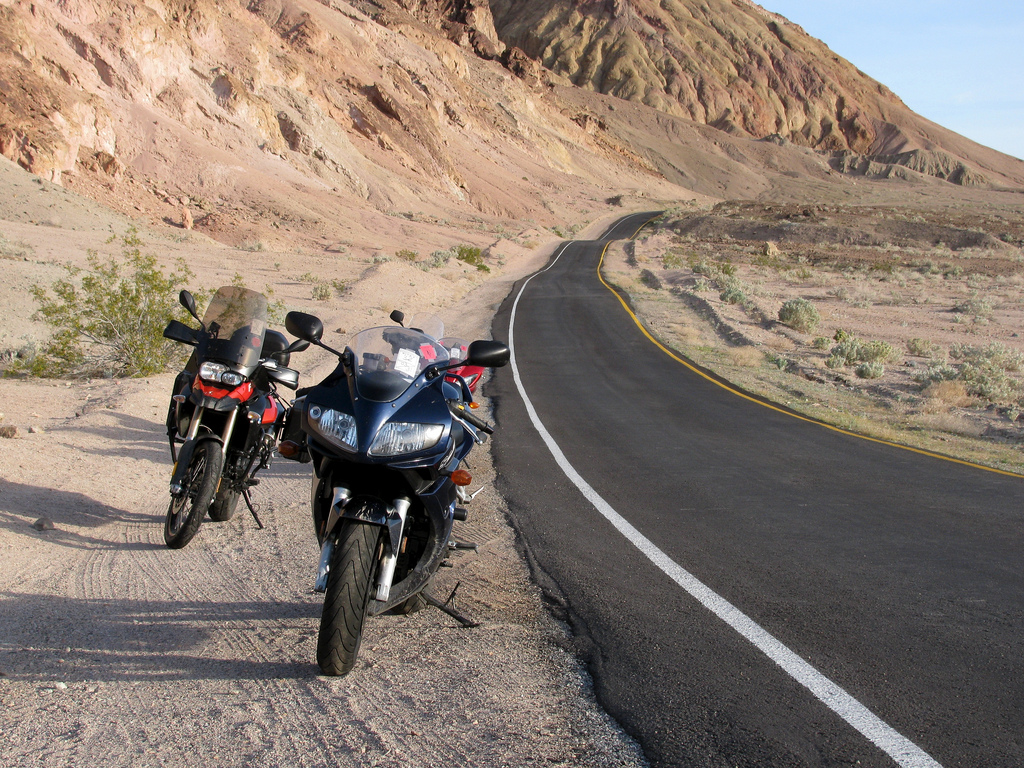 Days four and five were spent coming home, but I haven't gone through the photos yet. The riding was too good—most of the pictures were taken from the bike, and they're all kinds of tilty. Total mileage was about 2800 miles.
If you're in the area (and even if you're not), you should visit. Doing it in April turned out to be a great idea, temperatures fluctuated between only 40° and 90°F depending mostly on your elevation (hottest at -200ft, coldest at 5700ft just before sunrise).
The paved roads that were open were great, even the snowy pass had no ice or other issues, and the roads that were gravel were easily tamed after getting used to never having any traction.