Discussion Starter
·
#1
·
So now that I am back on my feet, I figured that I would install a couple things I have had sitting around.
First is a Chinese carbon fiber fender extension for the GSXR front fender. Price was right and the install went fine using JB Weld.
Here she is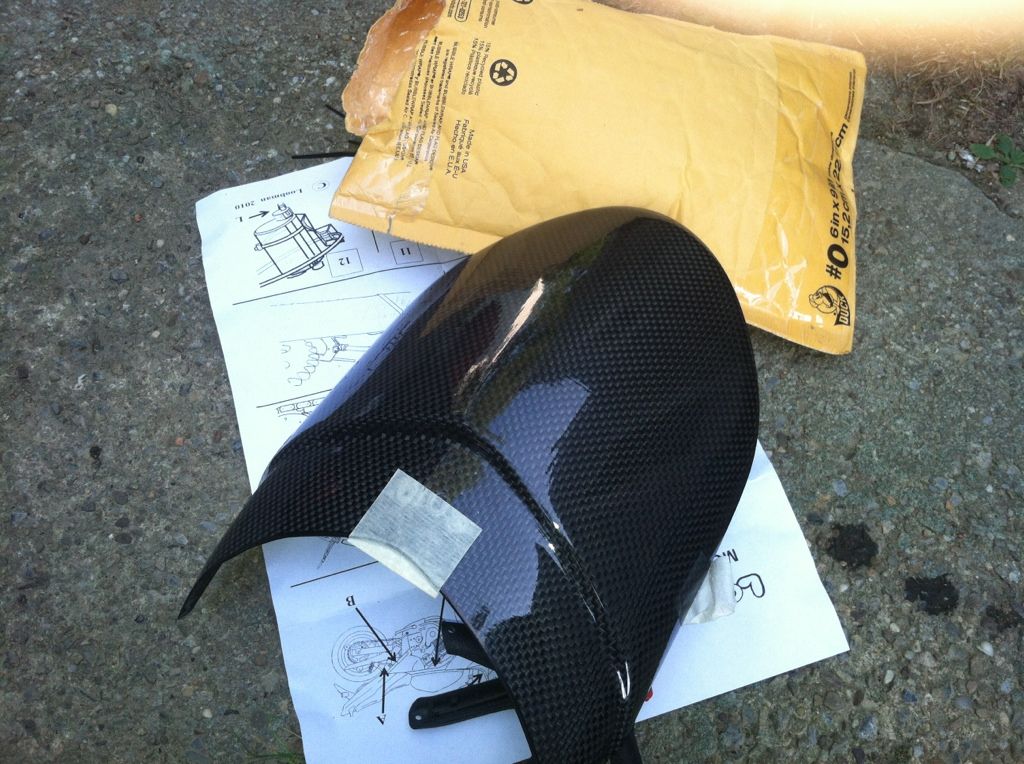 Removed the fender and washed it well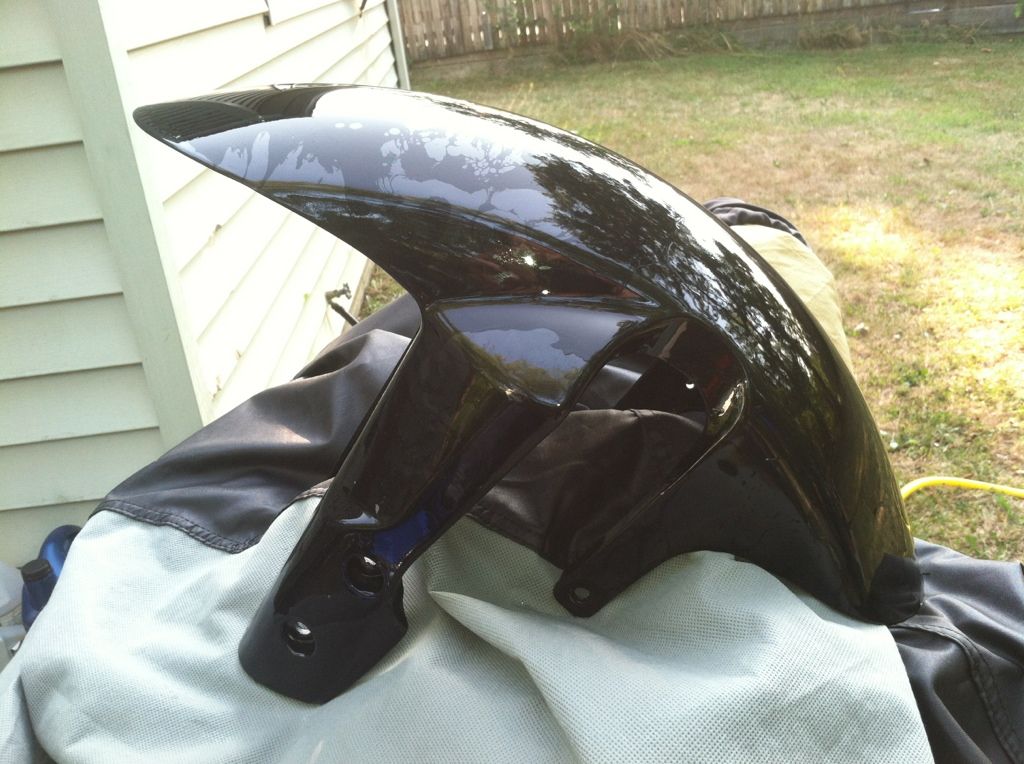 Looks funny with no fender
While the JB Weld set, opened up the Loobman and made sure all the bits were there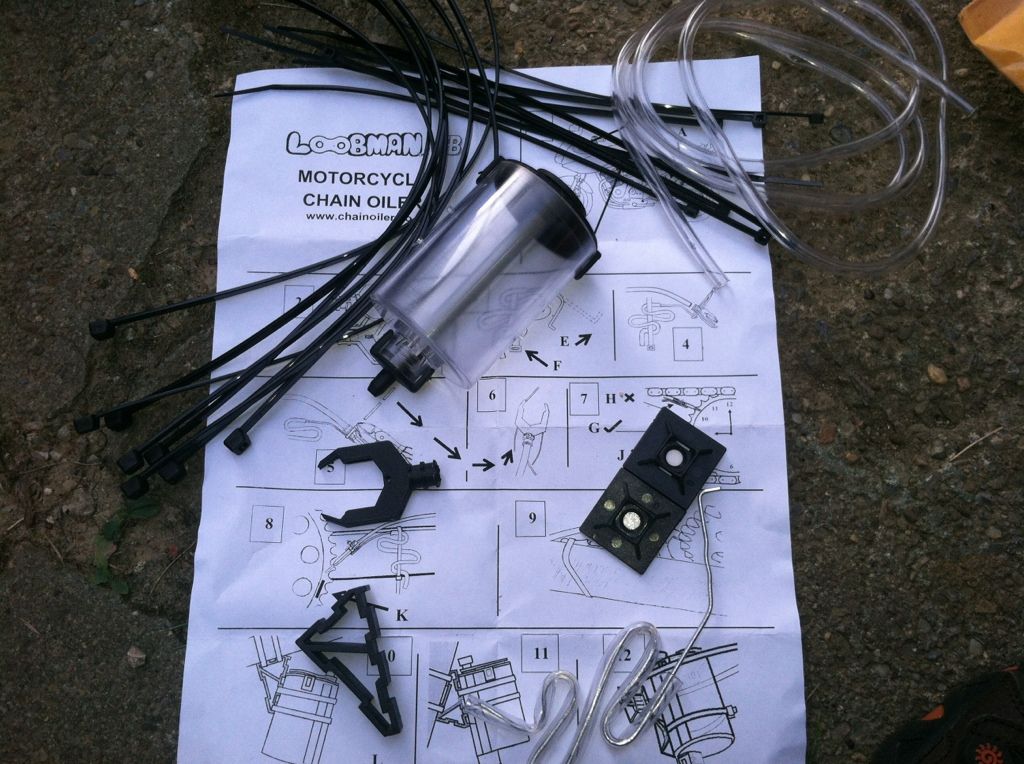 Took the rear hugger off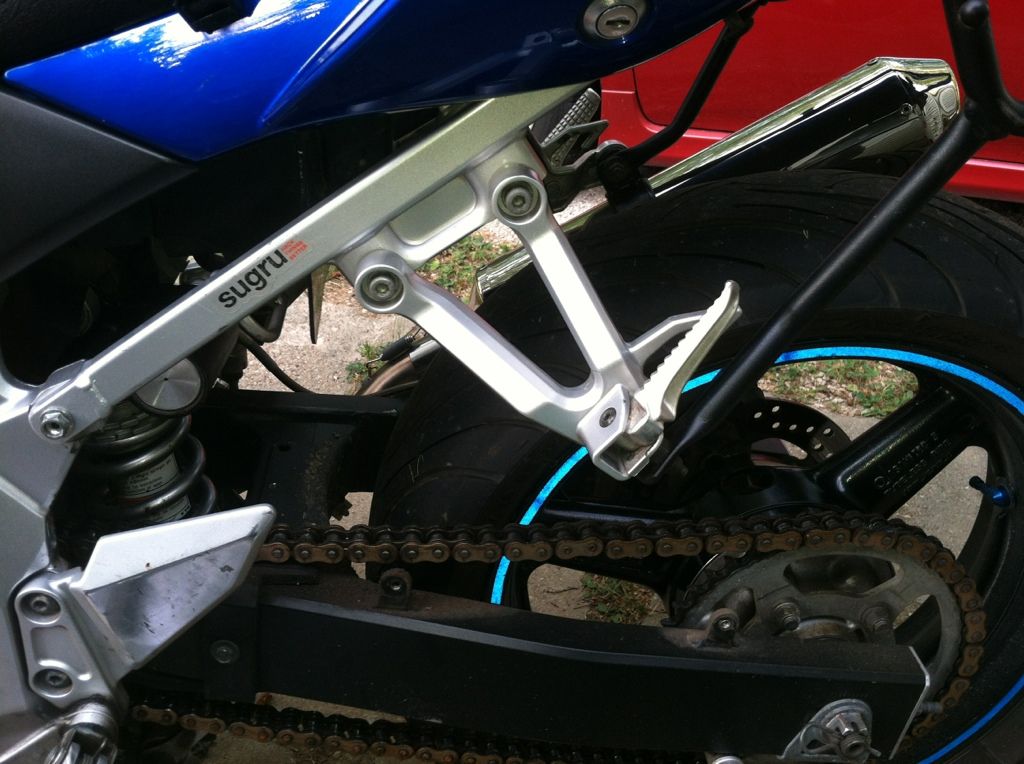 Found a location for the reservoir
Routing the hose. Gravity-fed, so make it downhill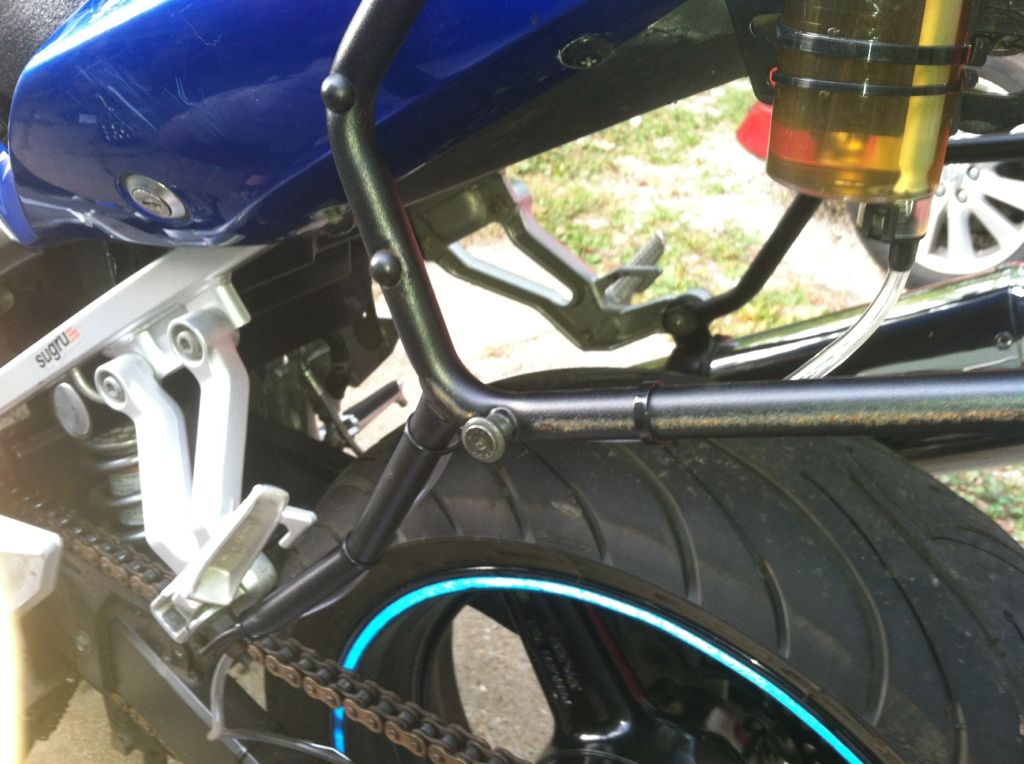 Locating the feed head on the rear sprocket
All done!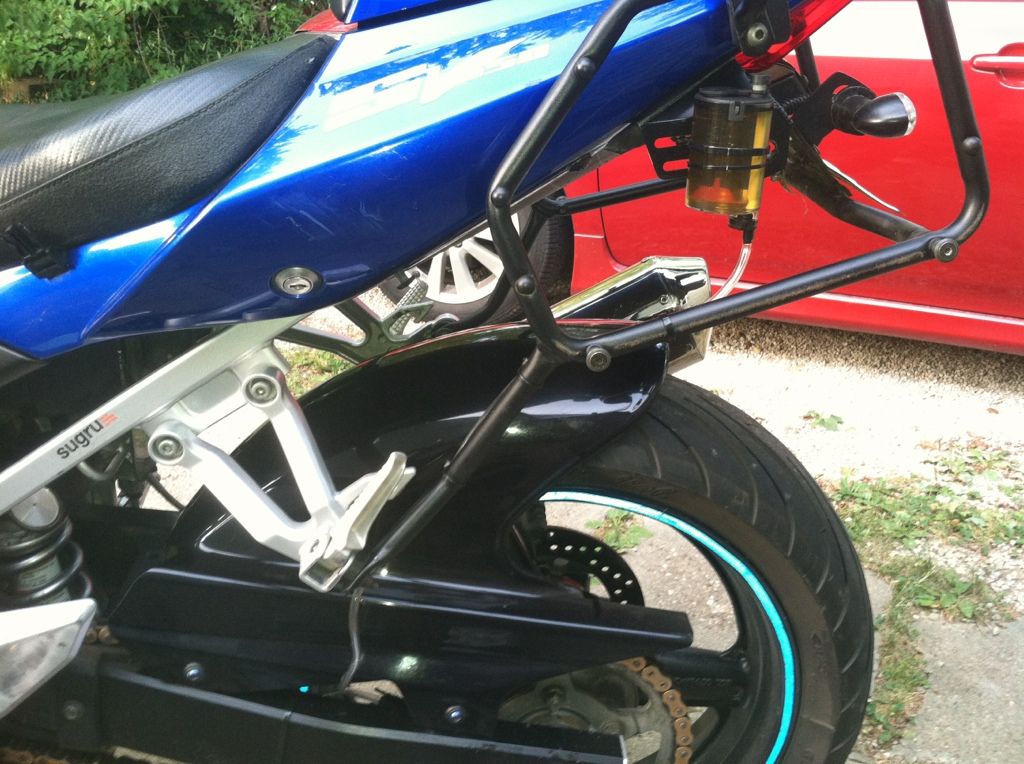 JB Weld hard, fender reinstalled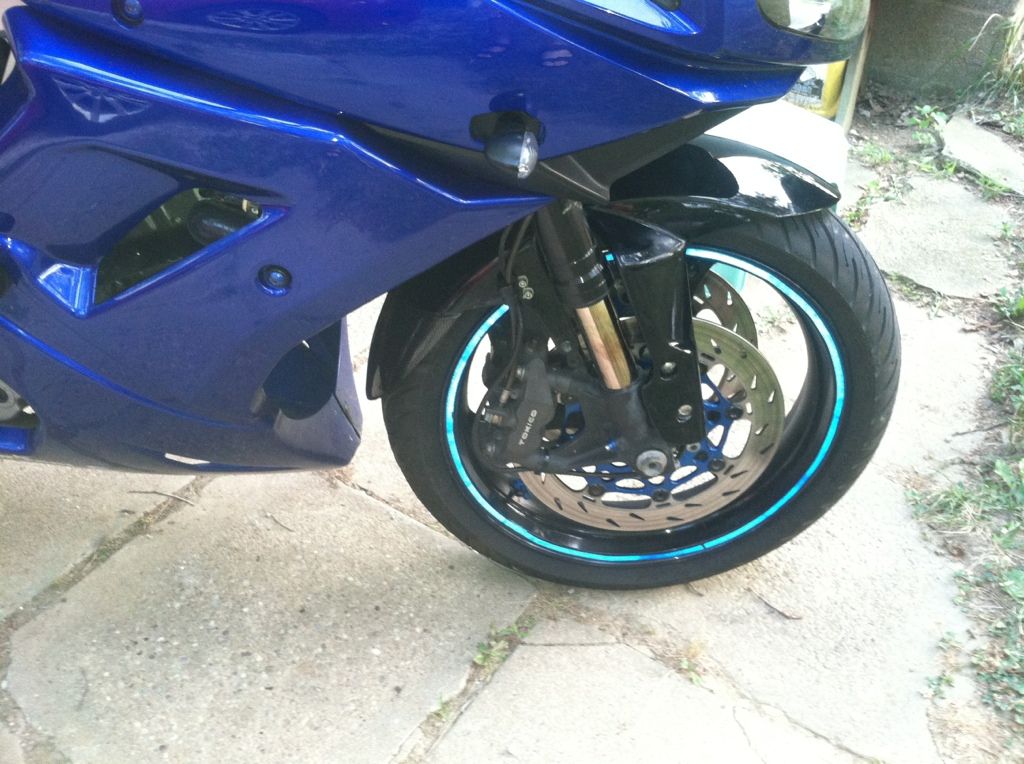 That's pretty much it. Gonna go for a spin and try it out.