Discussion Starter
·
#1
·
This is my write-up on installing a clear clutch cover on my 2008 SV650S. Normally I would have many more details and photos but this project left a bad taste in my mouth when I broke a bolt!
It was all very easy though. Before you start you will need the following:
1. First gen clutch cover under plate (check ebay)
2. New gasket for clutch cover under plate
3. Oil and anti freeze
4.
Number 10 bolts from 1st gen cover. I would also order a few extra #5 bolts just in case.
First, if you have fairings, they have to go.
Second, drain the anti-freeze. You may have to stand the bike up and shake it around a bit to get most of it out.
Now drain the oil. I tried to take the cover off without draining the oil and it didn't work. There was oil all over the place.
Now un-bolt the cover and water pump. The water pump will not come off until you get the whole cover off. Look at the "U" shaped clamp holding the sprocket on.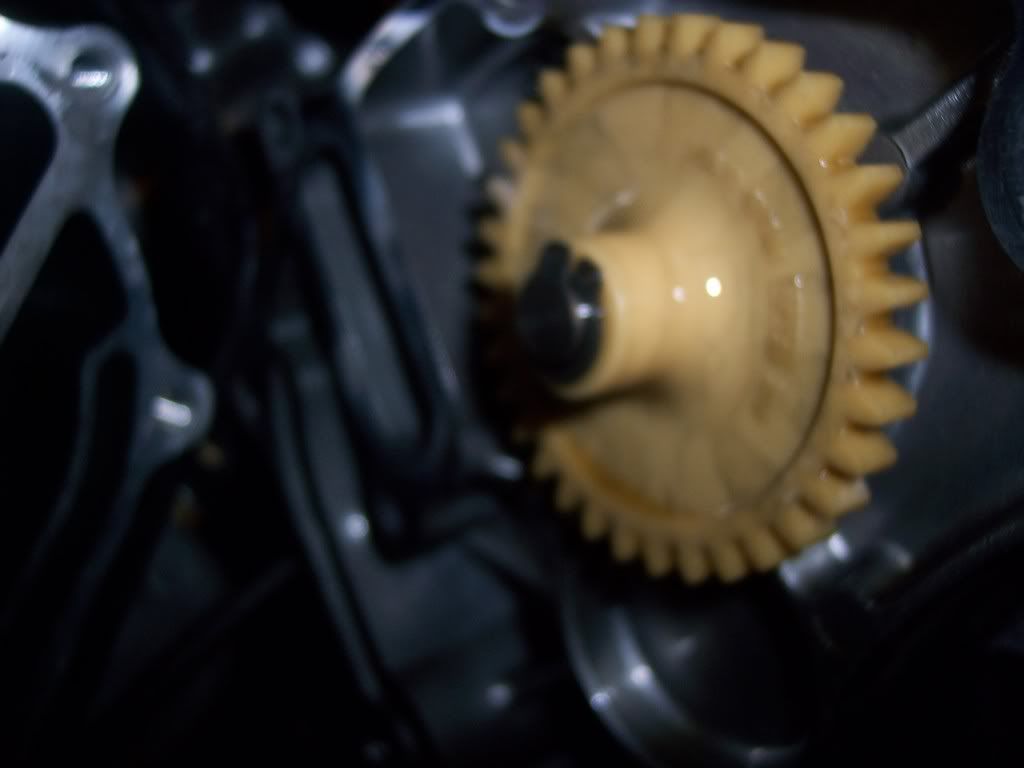 I used a big flathead screwdriver and needle nose pliers to remove the clamp. It took about 10min to get that clamp off.
Also be careful not to damage the two O-rings. These can be re-used. there is also a 1/4" dowel that is easy to loose. The dowel goes into the plastic sprocket.
you can see the dowel sticking out a bit here.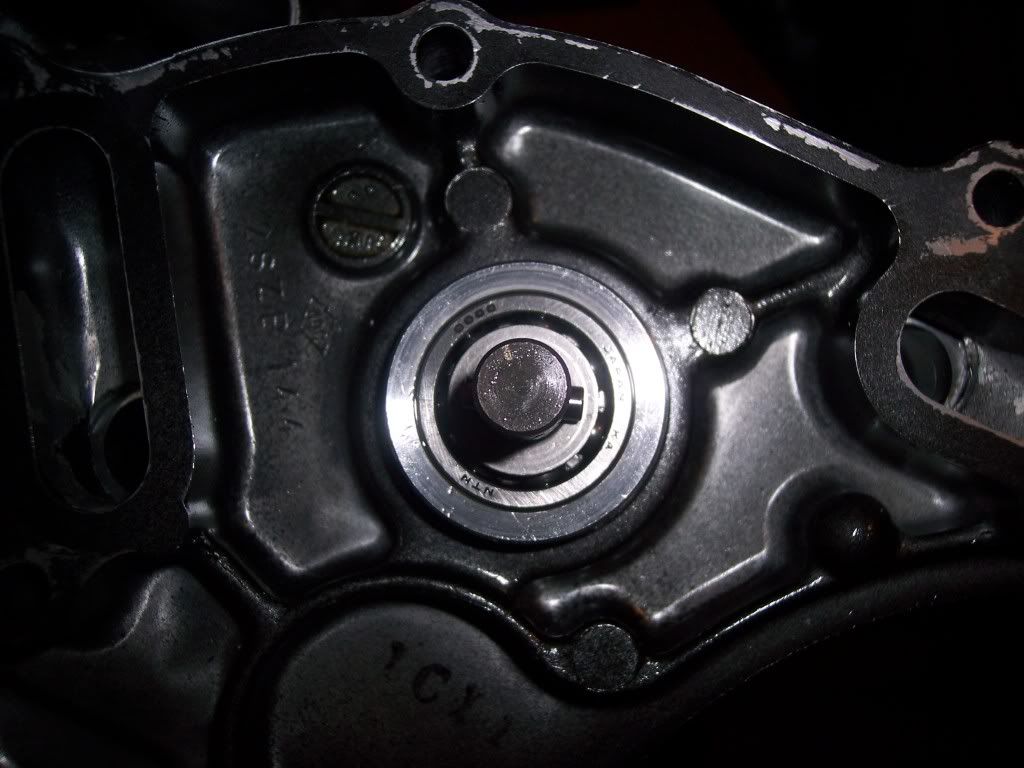 Once that is all done, start to scrape the old gasket off with a razor. Clean everything up really well so the new gasket has a good seal. After it is all clean, it is time to put her all back together with the new Clear Clutch Cover.
Tighten the bolts CAREFULLY! If you don't, this is what happens:
After the bolts are back on, fill her back up with the fluids. Don't forget that little screw on the antifreeze cap! Before you put the fairings back on, start her up and check for leaks. There may be a little oil that drips at first so don't worry. The gaskets will settle in within a ride or two. There also may be a little haze from condensation in the clear window. This should also go away after a few rides or when the weather gets warmer. If it looks like you are making a chocolate milkshake in your clear cover, you have a gasket problem!
That is about it in a nutshell. The whole process should take about an hour. If you break a bolt, it will take about 3 days