Hey everybody,
I am selling my Custom CBR now that it is finished. I have been working on this bike for almost 2 years using the skills I have learned at NASA as a machinist and composite fabrication Tech.
There is so much work done on this bike that I can't give you all the information here, however if you want a full explanation of what was done to it, please check out my Build thread here:
Agressor Build
This bike is Mechanically perfect, ready to ride, and needs nothing. It is a really unique bike that all the "bolt on customs" will never be able to compete with.
It has a new engine in it, and the carburetors have been re-jetted and tuned. There are 868 miles on the clock since the rebuild, so this is practically a new bike.
No part of the bike was left un restored.
I am asking $6000 for this bike (SOLD pending funds). Please contact me via email or phone at 757 506 nine4seven2 to set up a time to come see the bike. I have the clean title in hand, and the bike is ready to ride home today.
no joyrides without cash in hand.
Front suspension:02 Suzuki GSXR 1000
Rear suspension and wheel:96 Honda CBR 900rr
Exhaust: Honda 929 Titanium Header with a Jardine exhaust
Gauges: Koso digital
Tires: Michelin Pilot Roads w/900 miles
Carbon fiber:
All the parts are full thickness aerospace grade carbon fiber made specifically for this bike, except the tank which is a layer of carbon fiber over the stock steel tank.
Front fender
Flyscreen
Tank
Side Covers
Tail
Under-tray
Lower shrouds
I also machined a lot of custom billet parts for this bike out of aerospace grade Aluminum:
Front rotor carriers (to between the Honda wheel the Ducati rotors and the GSXR forks and brakes)
Triples
Clip-ons
Headlight brackets and clamps
Brake fluid reservoirs (front and back)
Gas Cap
Sprocket cover
and more
I will also be including all the extra parts i have for this bike including the molds for the body-work if you want them.
I am sure that there is a lot of stuff I am leaving out as there is so much to put in, but I will let the pictures speak for me, and the pictures don't do it justice.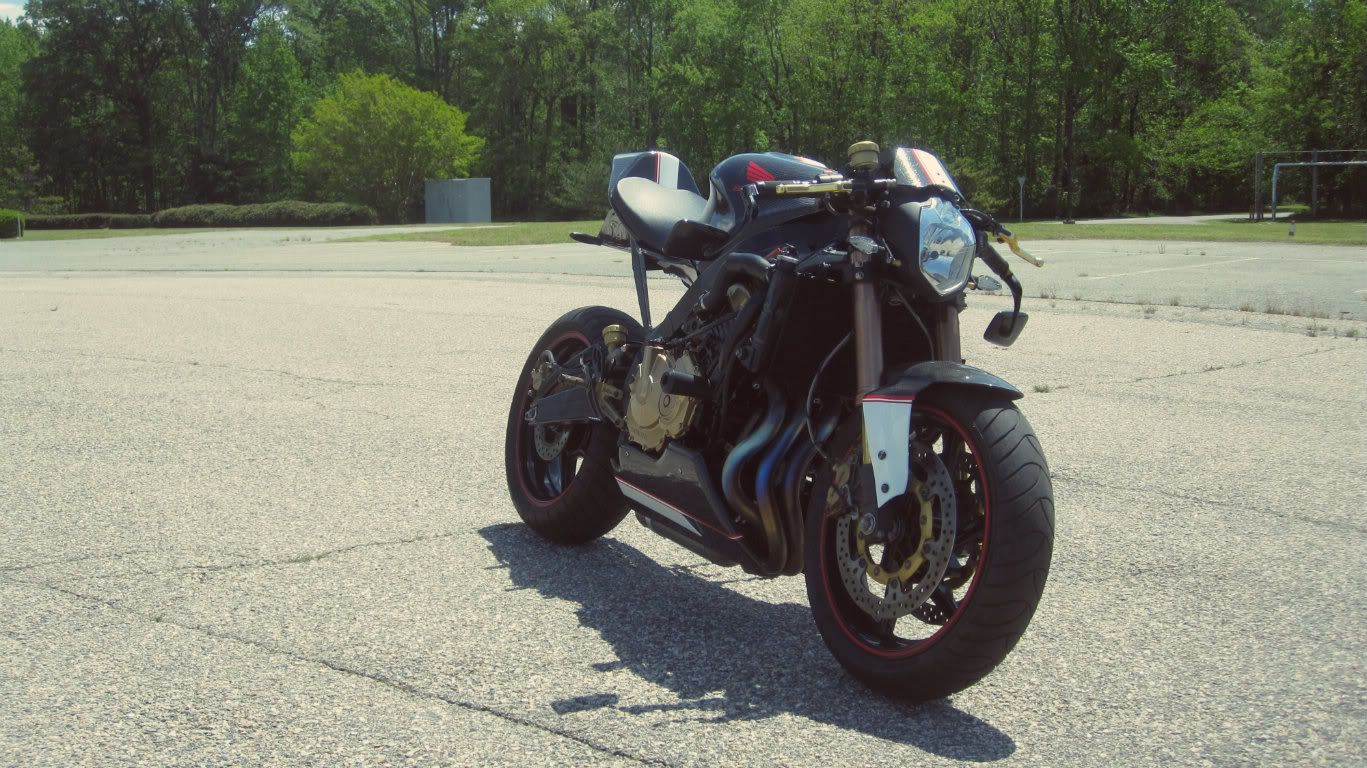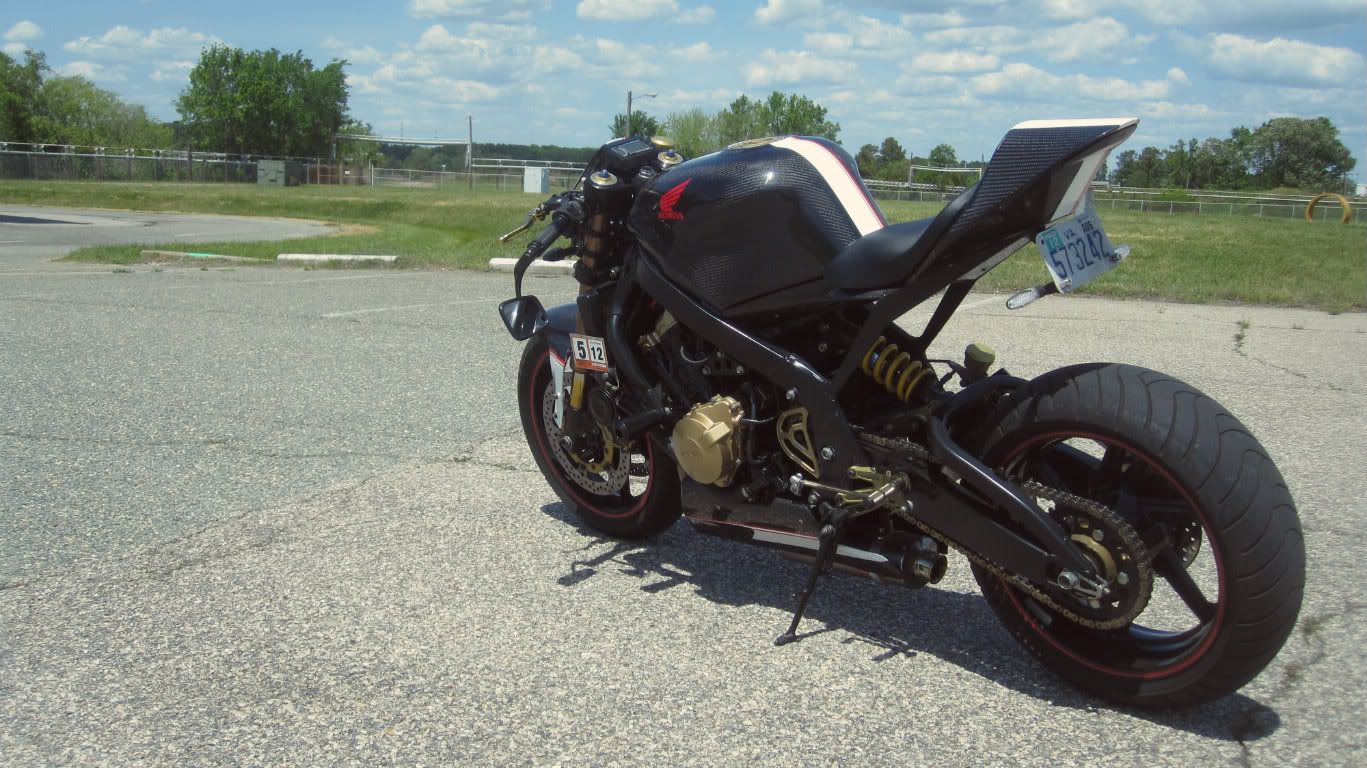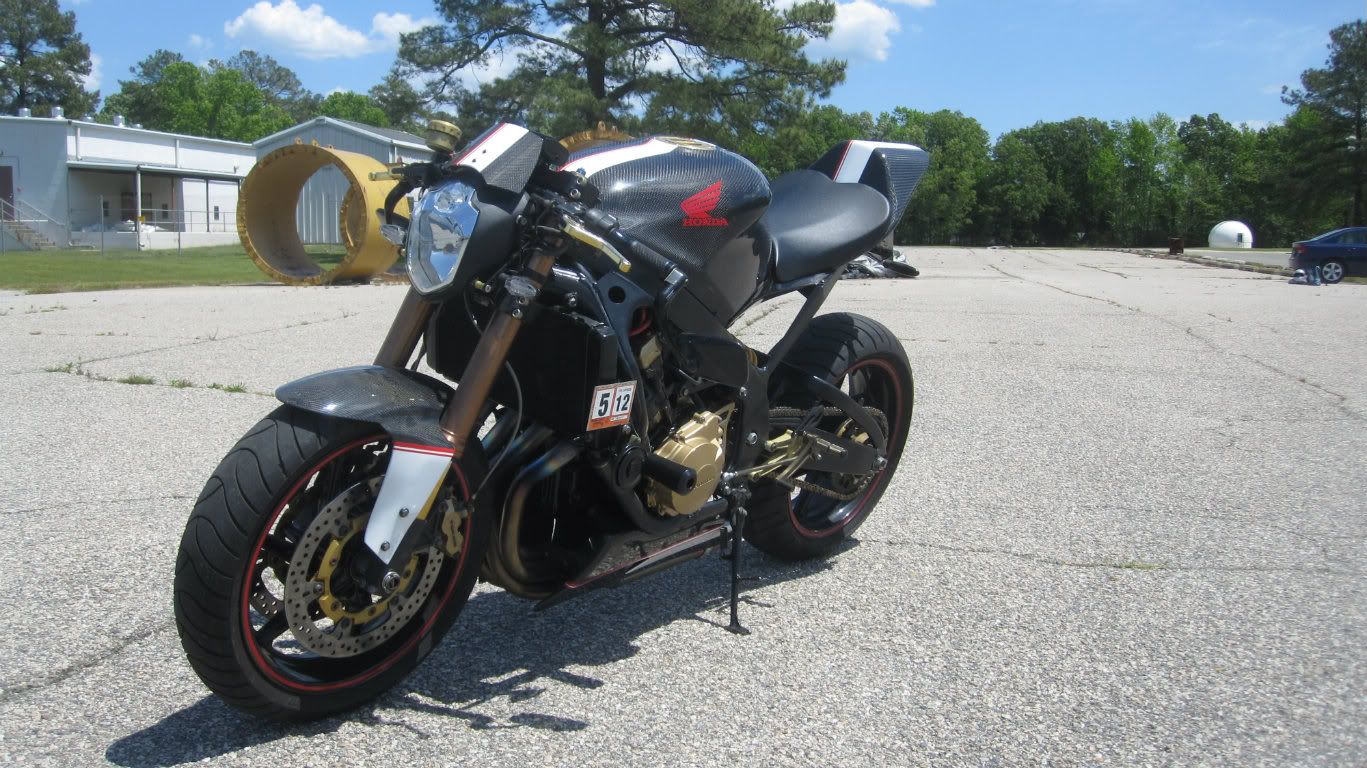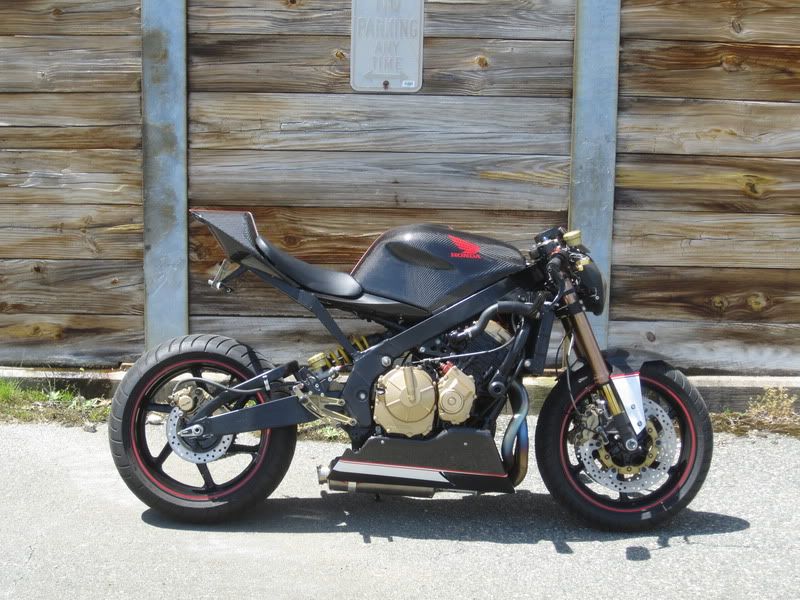 Thanks!
~Chris