Discussion Starter
·
#1
·
A couple of weeks ago my speedometer quit on me. After searching here, I found it was most likely the sensor rotor in the front wheel. I had some other maintenance to do, put on a new front tire and install some new fork bits, so up on the front stand it goes.
Sure enough, I pulled the front wheel off and here is what was left of the sensor:
Off to the dealer, of course it is not a part they have in stock. It's only $18, not too bad. I order on Saturday, it comes in Thursday (yesterday). Here's the new one on the left: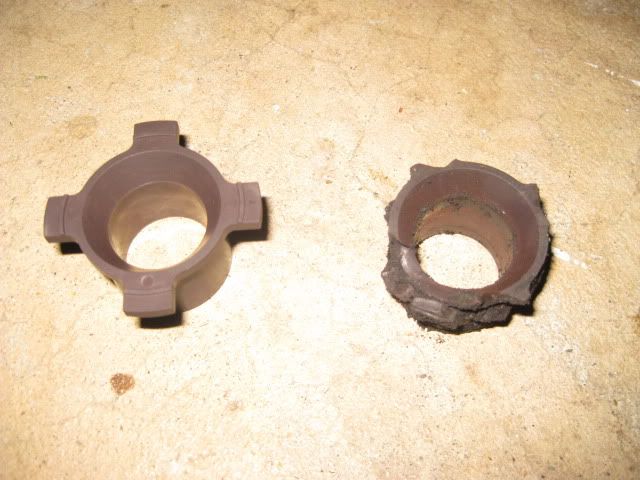 Last night I also installed my Ricor 'Intiminators' in the forks, got the forks back on and started putting everything back together. I was super careful to get that speedo sensor lined up just right in the wheel. Then I go to tighten the front axle, and as it tightens up I hear a crunch.
EFFFFFF! Son of a... :BangHead:
:BangHead:
:BangHead:
The sensor must have shifted at some point and got out of the recesses on the wheel. I immediately knew what the sound was and took the wheel off. Sure enough, all four tabs on the brand new sensor were broken off.
My options were to throw it across the garage, call the dealer and wait another week, or... I mixed up some two-part epoxy and glued those tabs right back on there. We'll see if it holds up, I can't imagine there is much stress on that rotor. It is supposed to freely spin with the wheel. I'll let it set for 24 hours, and put it in tonight to see if it works.