Discussion Starter
·
#1
·
Rode in Iceland in 40f, saw a bike get stolen, etc.
As soon as I found out I was going to Iceland, I started looking for motorcycle rental places. I found
http://www.bikingviking.is
through some advrider post, and made a reservation. I couldn't reasonably justify a week rental (200 euro/day with mandatory insurance included) especially with my parents also there and renting a car, so I settled for a day. I showed up and forked over the money, and got a nice 800, but the road-going version, not the dualsport. Though it was wearing knobbies. which was obviously a necessity. I have 0 dirt experience, so I figured I'd stay out of the complicated stuff, and figured alloys would do just as well.
The Bike
The Triumph proved to be quite a capable machine. It's pretty quick (though it's hard to think in km so I was never quite sure how quick), it handles the gravel and sand and all the other Icelandic stuff well. It did quite well on-road, though it's hard to push it with low speed limits and lots of loose stuff on paved roads. It's a little heavier and taller than the sv, so it wasn't like I was going to go drag pegs somewhere. It had an interesting lazy turn-in feeling (probably because of the large front wheel and extra weight compared to all my previous bikes), but other than that it felt great in the corners. In the gravel/chip/sand roads it did very well. It was easy enough to ride and even with no real prior dirt experience, just some poorly paved US roads, I had no problems maintaining traction.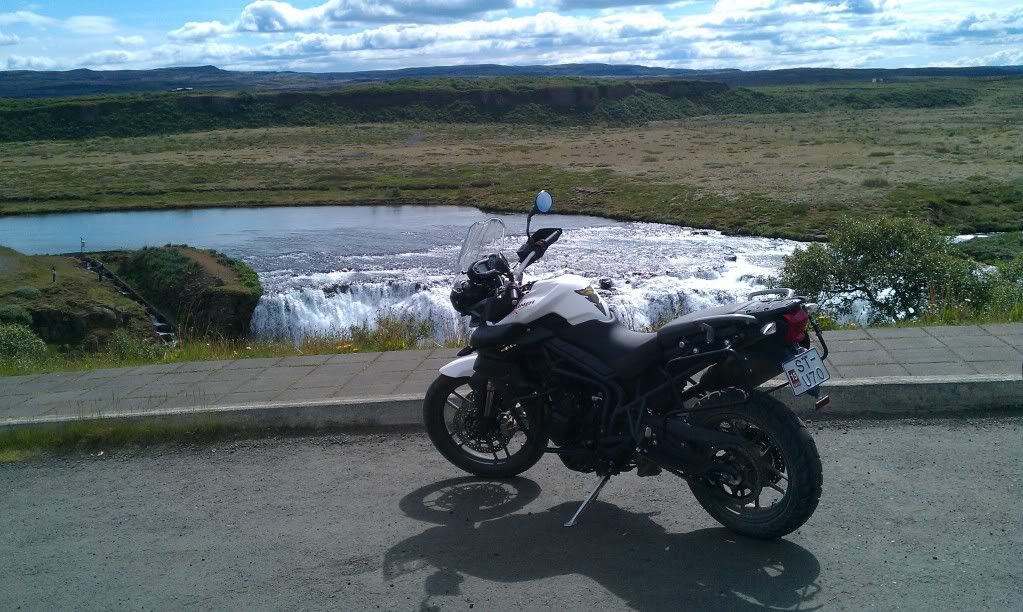 The windshield is a big help in the cold, though because of the ribbed design, you don't really want to tuck behind it since it skews everything when you look through it. It also did the thing every windshield does, which was put the turbulence at my face at some speeds. If it were my bike, I'd either need a taller or shorter one, or I'd have to adapt my body position or something, anyway, not enough time at real speeds to judge. The engine is great with power pretty much everywhere; 80km/h in 6th or 80 in 2nd only really changes the sound. Instrumentation (in C and km) is easy to see and because of the low speed limits and aggressive enforcement, I was watching it a lot to keep the speeds legal.
The only problem I had, was by the end of the day it blew a fork seal (the guy explained that because of all the gritty, sharp, volcanic ash in the sand, this is a regular occurrence for bikes in Iceland).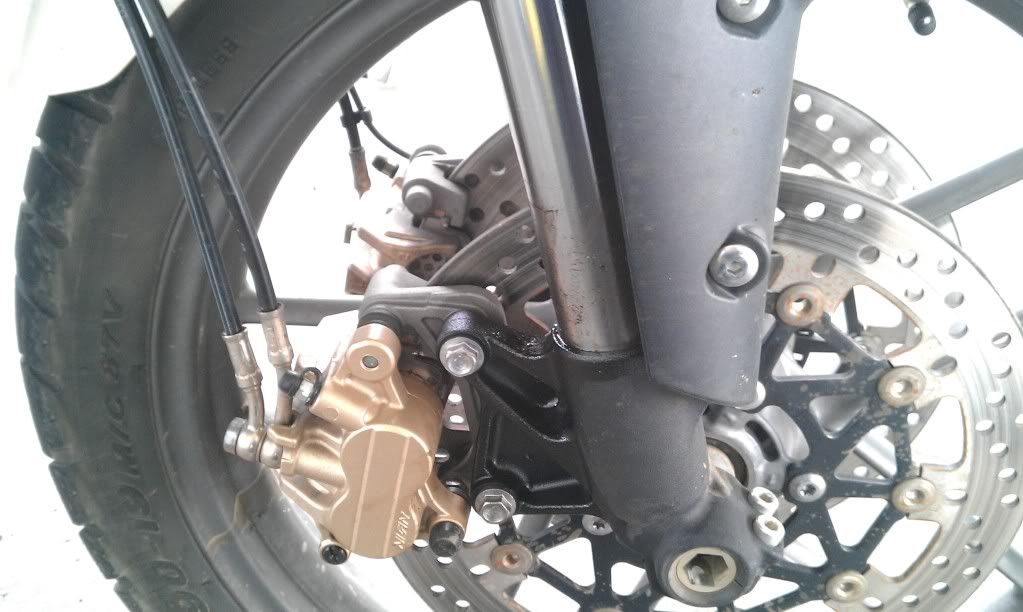 I Watch, As Ze Germans Lose Their Motorcycle
In a country with an effective crime rate of "only drunk kids near bars and an occasional dispute over a sheep" I would not have expected to witness grand-theft-moto. Oddly enough, I did, and I didn't even know what was happening until well after it was over.
Pulling up to the Geysir tourist spot, I saw a flock of similar, obviously rented since they were all identical, tigers and f650 BMWs parked off to the side. As I pull up, I see a rider piling on a bike wearing a rather large backpack (I thought something along the lines of "that must be annoying to ride with". I wave, he waves back. What struck me as odd, was that he was wearing a ¾ helmet but no eyepro. Since squiddery is a daily thing I see, I figured that was his personal silly choice and gave it no further thought. He rode off. A minute later, I see all the rest of the bimmer crowd (speaking German) running towards their bikes. Apparently, the rider I saw found the key in one of the bikes, and instead of hitchhiking or whatever, he decided to make much better time on someone else's two wheels. Yes, the renter failed to follow the cardinal rule of finding your bike where you left it, not leaving the key in the ignition. A couple of the Germans tore off after him, but came back a few minutes later with no success. Sure the guy is on an island, but it's a large island and one with lots of places to crash. When I got back to the rental place later, the guy at the desk said it is a big ($20k+) problem for the renter because insurance won't cover the damages if the bike was left with the key. Apparently European insurance only covers actual theft, not losing a bike through stupidity.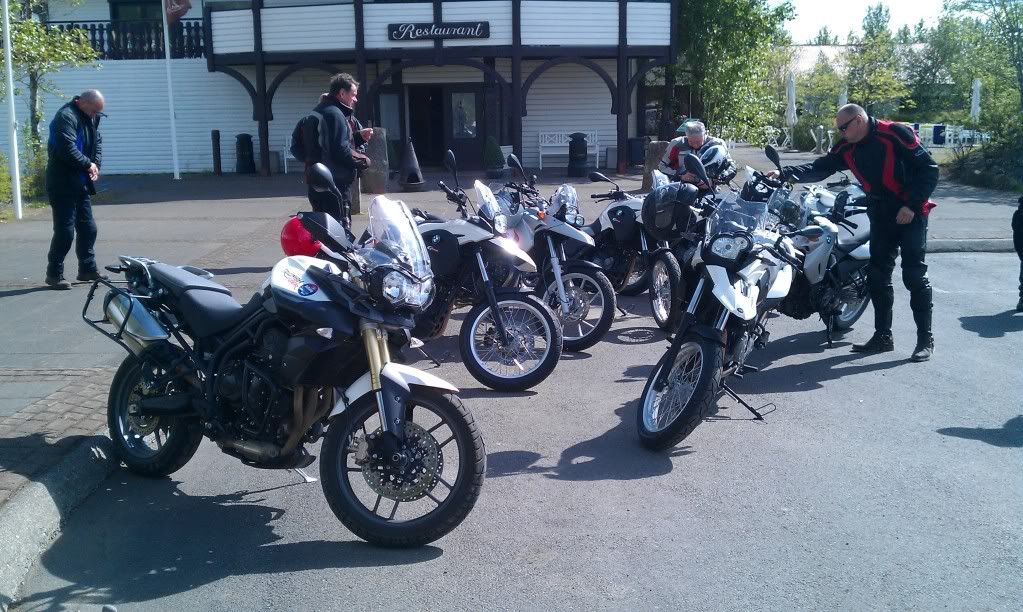 Even in an obviously safe country, with lots of onlookers, bikes can go missing and cause a bit of a headache and wallet pains. There was an interview in hfl or some other mag with a pro motorcycle thief who said "lock your bike, don't make my job easy" and this clearly shows the soundness of the advice. The thief was most likely not a pro, he was joyriding, and the renter made it easy for even the unskilled to take his bike.