Discussion Starter
·
#1
·
So, it has begun, after riding it for the last month I've decided to get the SV upgraded so I can have a better ride especially when I hit the track, all thanks to SVRider members and their swaps and my friend with his SV1000 that referred me to this site :hug: Here's so pics of my progress.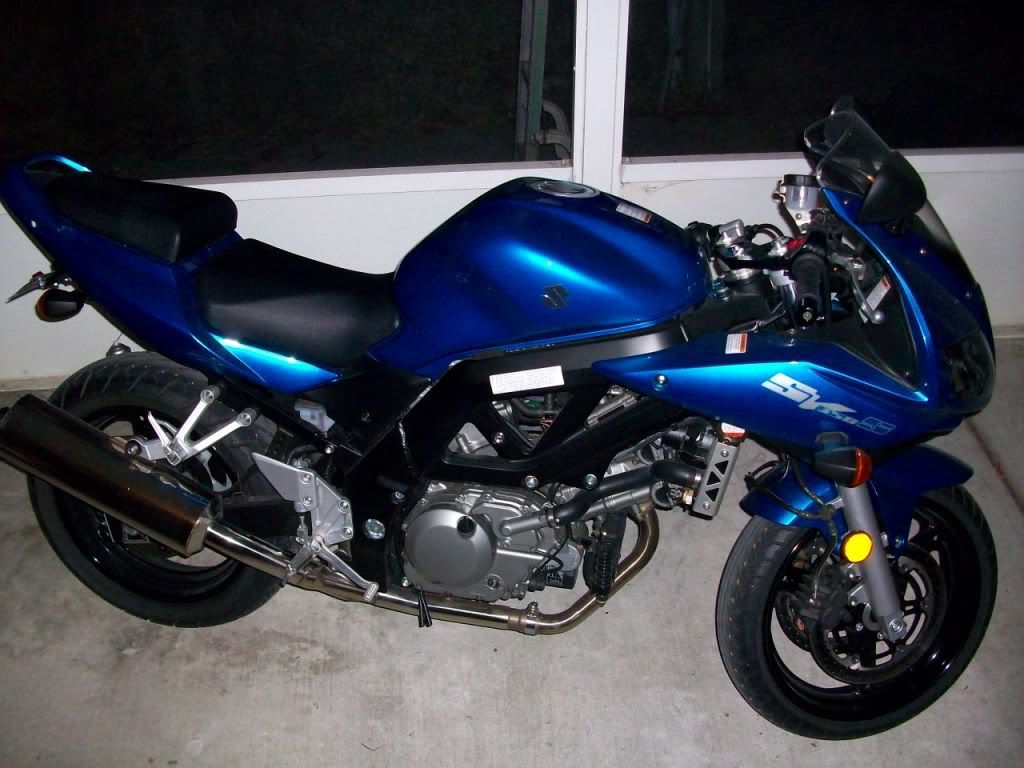 In stock form, eliminated the rear fender and chopped the muffler.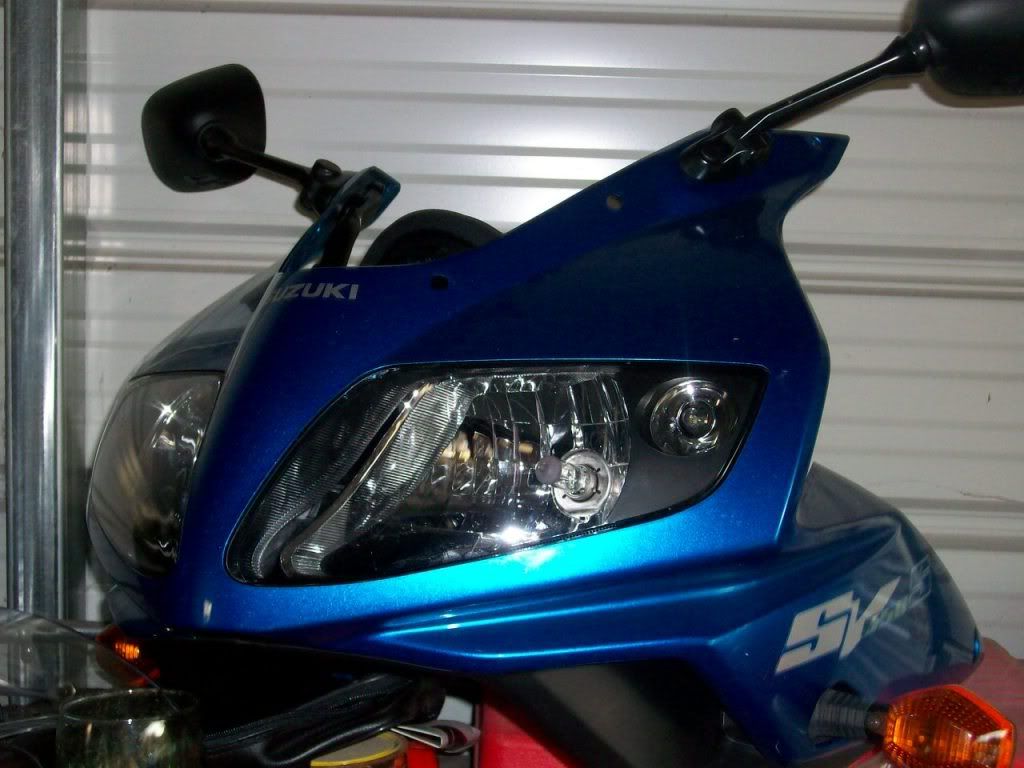 There goes the front end!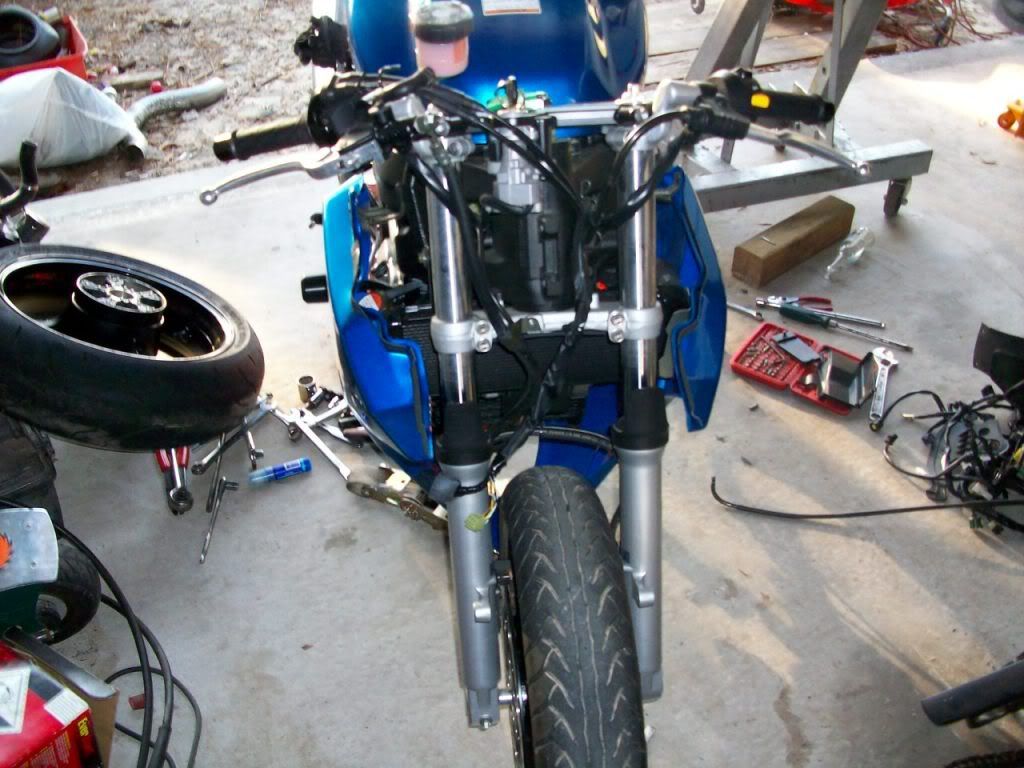 stock forks.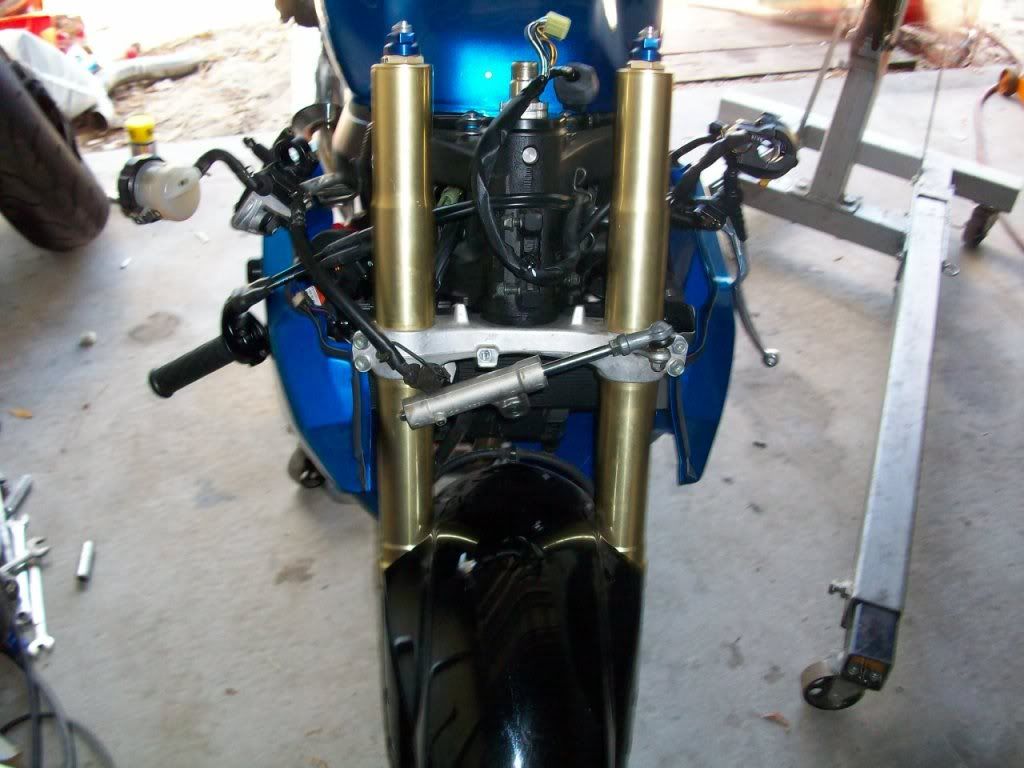 05 GSXR forks.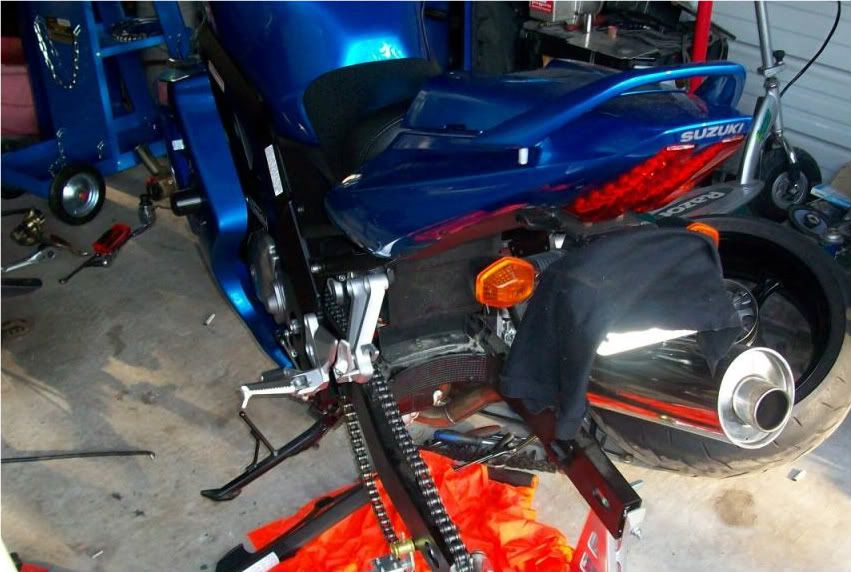 The rear with Suzuki pass seat cowl and Suzuki gel seat.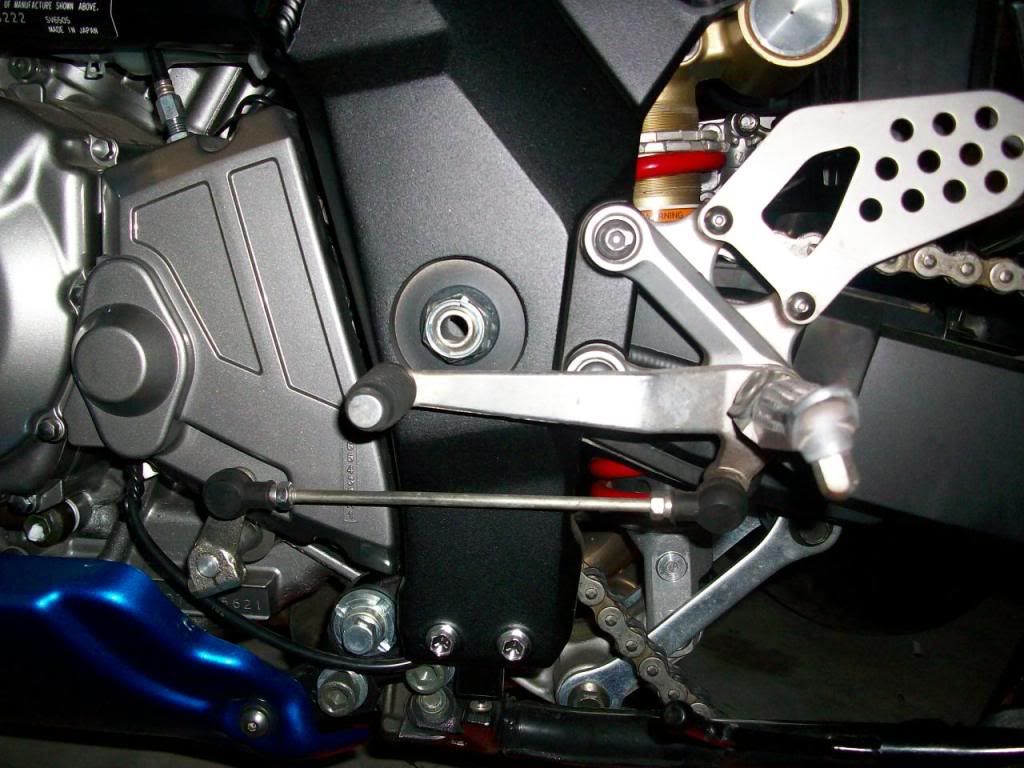 06 ZX10R shock, stock GSXR left rear set, must use the SV gear selector arm as the GSXR was hitting the clutch cable cover.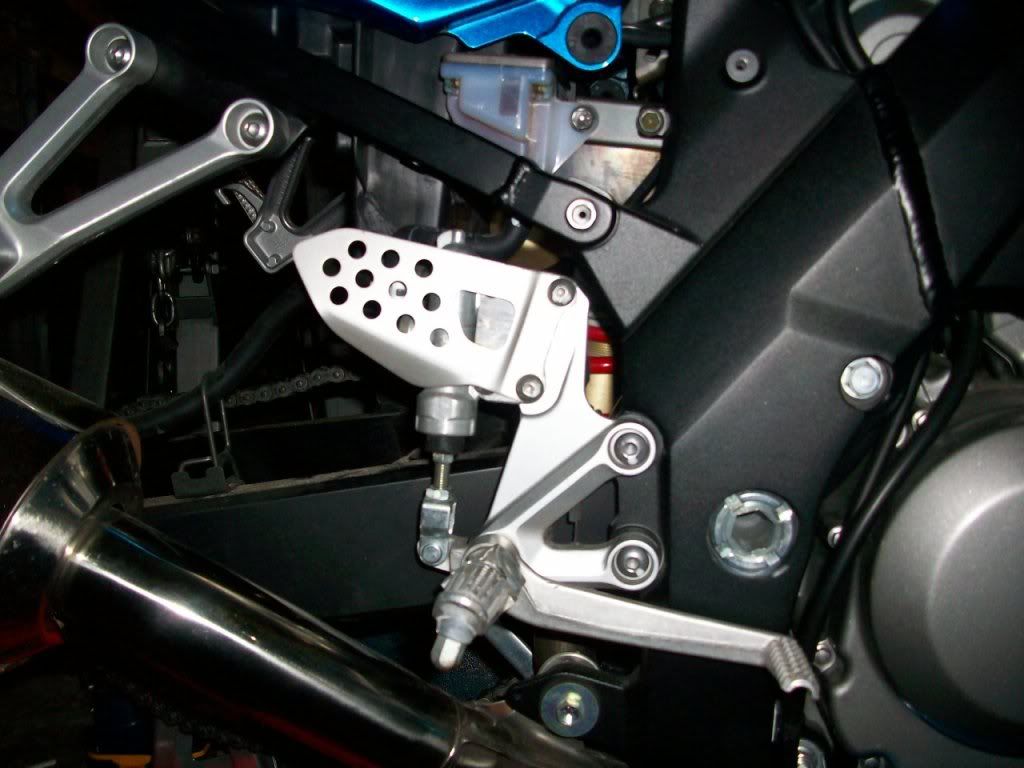 Made a custom aluminum braket for the stock rear brake cylinder to retain the stock brake line and adjusted the rod.