Discussion Starter
•
#1
•
Seems that lately there are lots of SV1000's popping up with loose magnets on the Magneto.
I've been very fortunate, while doing a valve check I couldn't get the generator plug cover off(stripped it actually). So I improvised, removed the entire Magneto cover and saw just one magnet had slightly moved forward a bit. I initially thought to myself, "Hey not bad! Just one moved a little." Nope, I was able to remove three of the six by hand. The other three were still extremely firm on the flywheel and wouldn't budge when I pried at them. I got some sand paper and cleaned it up a good bit. Got some fancy Epoxy by the name of JB Weld, and so far have two of the three buggers re-installed. I am considering this a temporary fix until I get a nice K5 flywheel. I have heard this can happen with K5's as well and a very good contact of mine has informed me to use the Epoxy to make barriers between the magnets. I am going to definitely shoot for this with my current Magneto to provide some additional peace of mind.
I just wanted to share that I, like a lot of others lately, am also plagued with the symptom. I wish we could determine the root cause of this problem. I have no doubt in my mind my bike was ragged on by her previous owner. She's probably very happy to be in my hands getting the attention she deserves.
I put a pic of my current progress, I'll try to update with more as I go along on my band aid solution. Yes, I do realize there is still oEM epoxy on the flywheel. I ran out of sand paper last night and wanted to be proactive so I mounted two of the three magnets and am sanding down the rest of the flywheel surface tonight before installing the third magnet :icon_biggrin:
Magnets when first removed, notice I was extremely lucky and epoxy is still stuck to them and not rummaging loose in my motor oil
Two of the three magnets with factory epoxy removed/cleaned up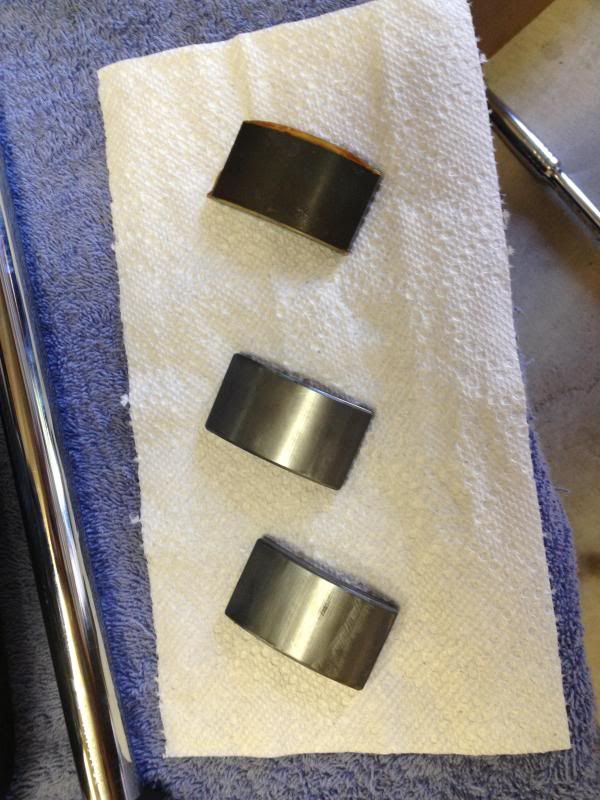 Magneto with the three removed, prior to cleaning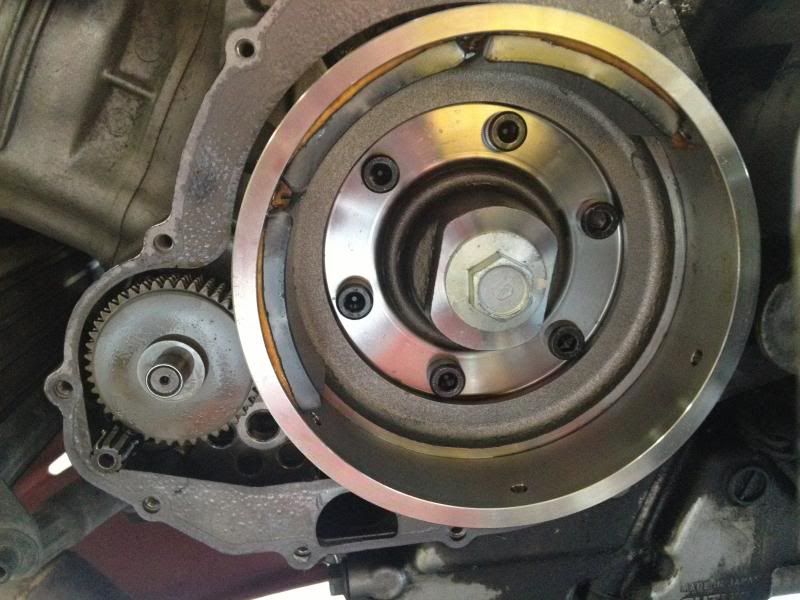 Magneto with two magnets reinstalled as of this morning.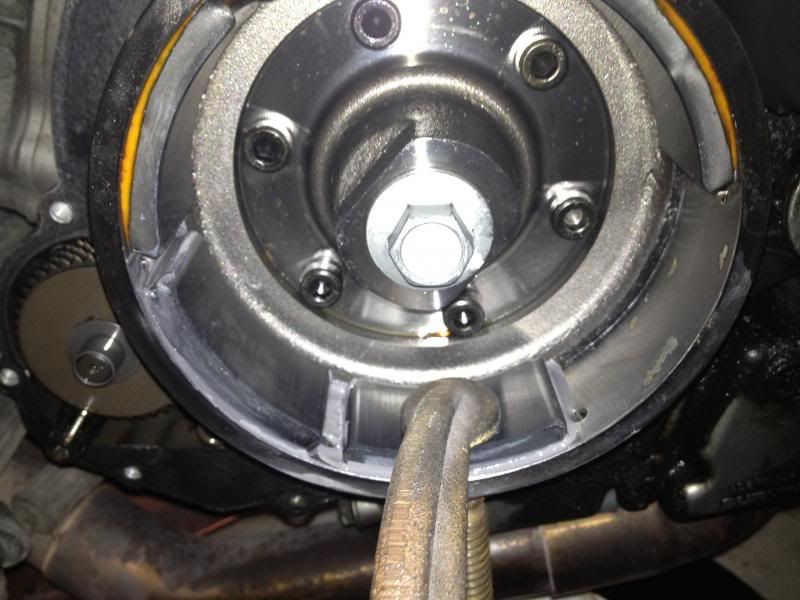 Again, this is my temporary fix until I get a K5 Magneto. Just wanted to share with all of you.