Us at the bank before heading out
The vendors know how to get your attention.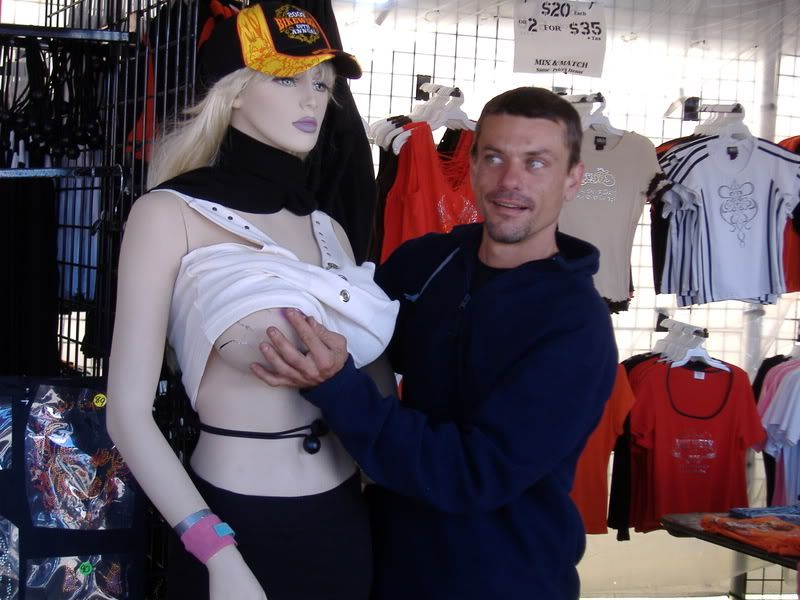 This guy was every bit of 7' if not more and that bike is huge.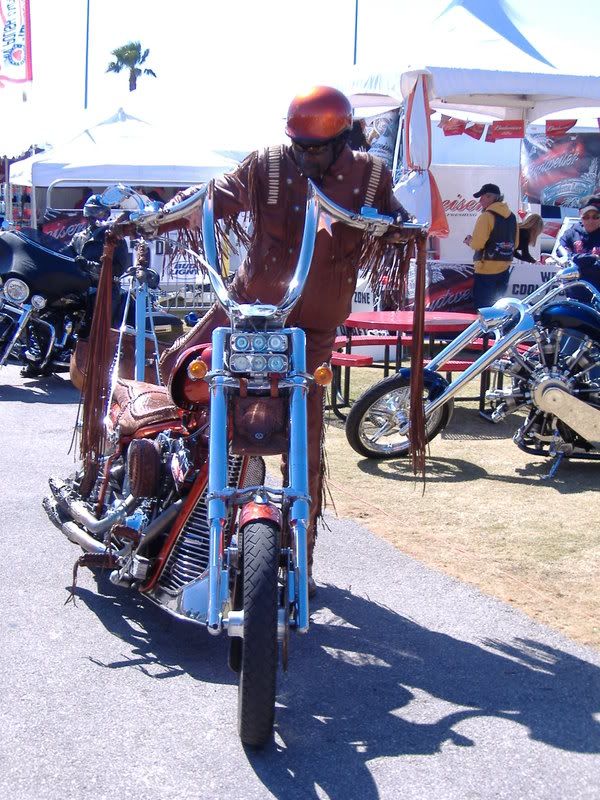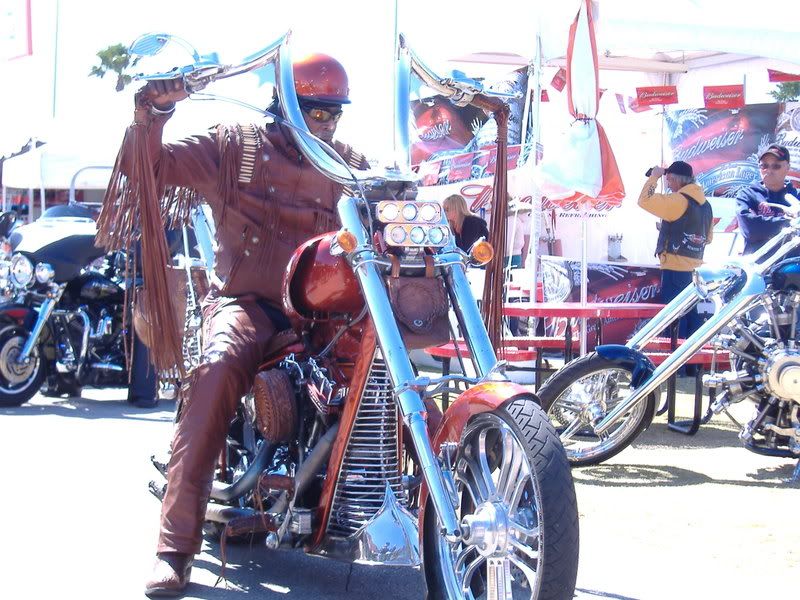 We got lucky enough to get a spot on Main st. side by side. Had to get the SV and ZX to represent .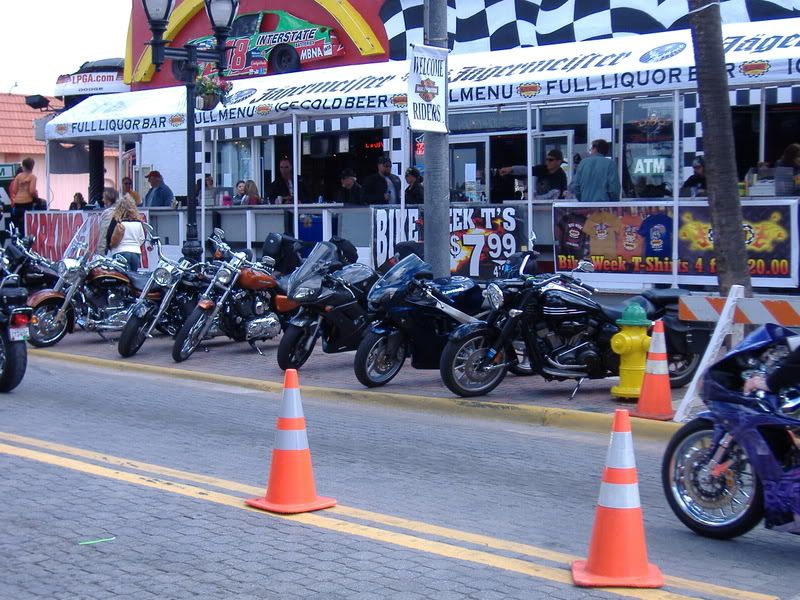 Goggles galore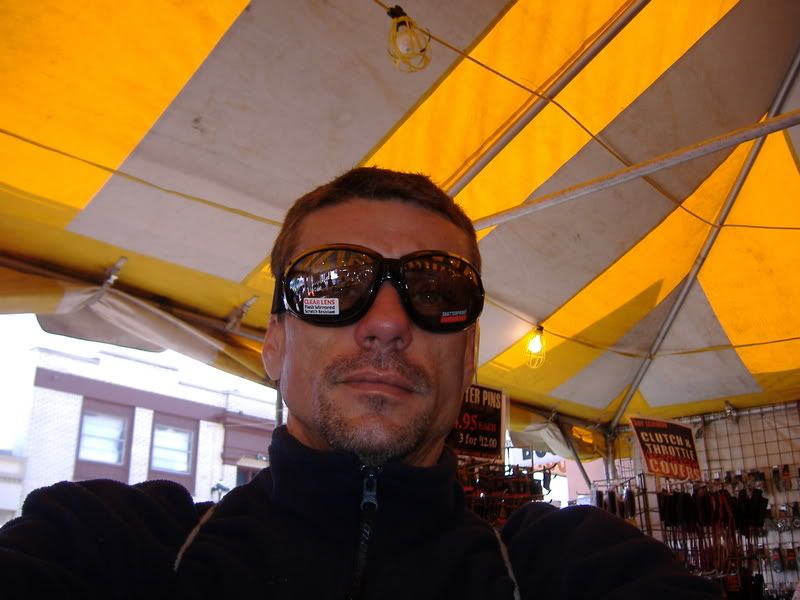 Something different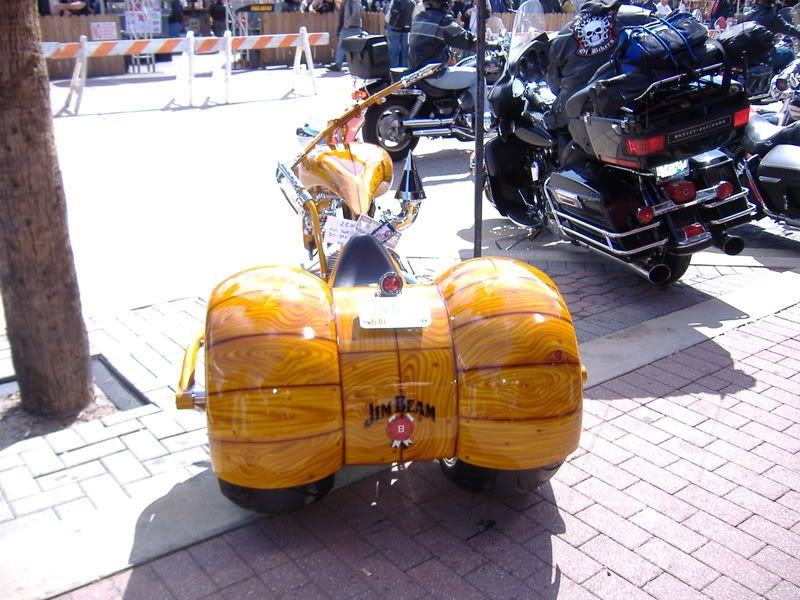 A 02 r1 that was SICK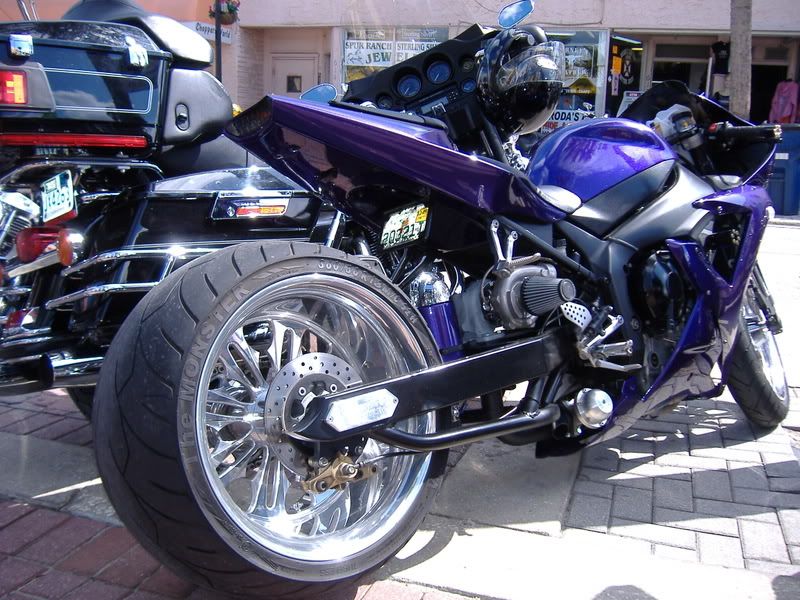 Nice boss hoss
Saweet zx-14
She just had to try them on
Fred and Wilma had one in the garage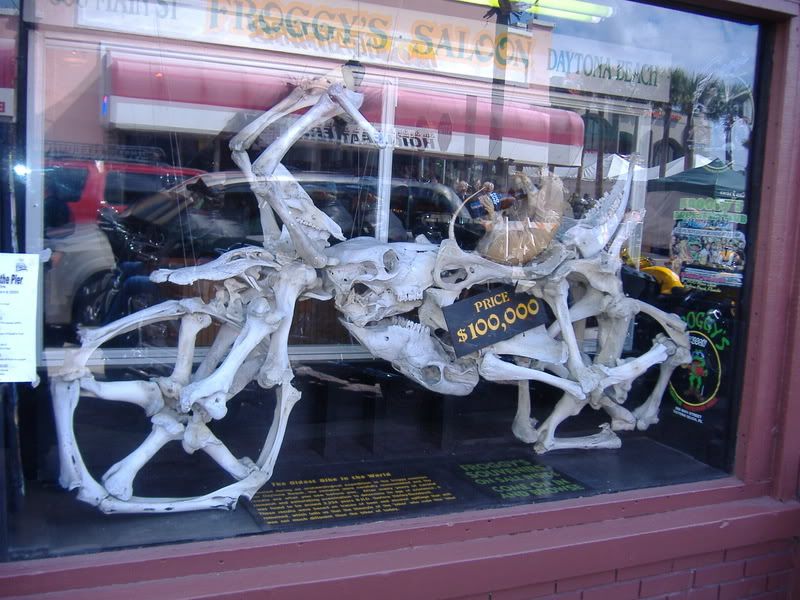 We had to get back early today though.