Discussion Starter
·
#1
·
I had planned on descending into West Virginia this morning, but changed my mind last minute. It dawned on me that the Flight 93 Memorial is only about 55 miles from me, right down US 30, and I never took the time to go see the plaque I made the Pattern for 2 days after 9/11. So, that was my plan.
Started out as a good trip
The red light where I cross Rt 30 to hit the ATM does not sense bikes. So I zipped across when the opposing traffic had the green, and promptly got lit up by North Huntington Twp's. finest. He let me go after checking my papers were all current and I took off my helmet so he could see that was my license. "This picture doesn't have dog ears on it sir, I need to see your face." Saw him set up at the bottom of Jacktown Hill with his VASCAR, he waved.
Anyhow once I got to Stoystown (actually closer to the crash site than Shanksville) I was awestruck at how empty the area was. There's absolutely nothing out there other than fields.
You pull in to a hardscrabble parking lot, there's a fence with items left on it, a 10 x 15 Guard Shack, 20 benches facing the crash site, and nothing else.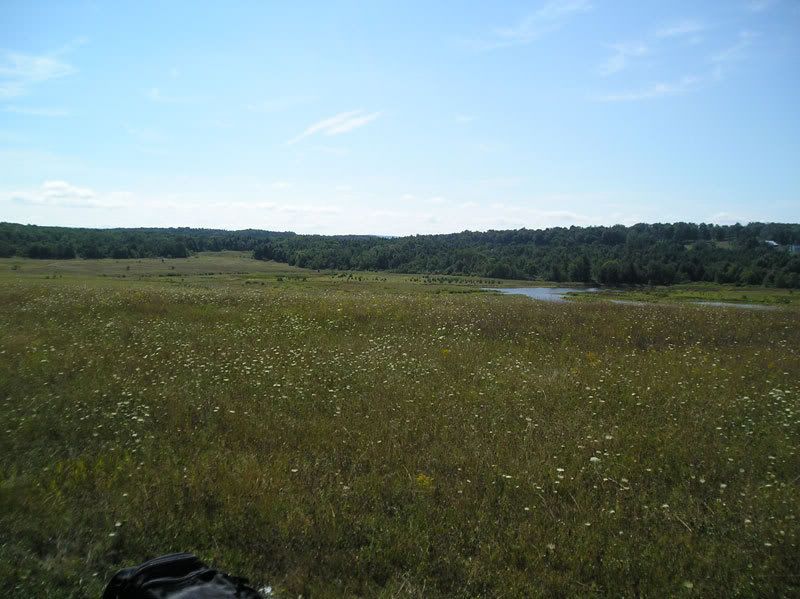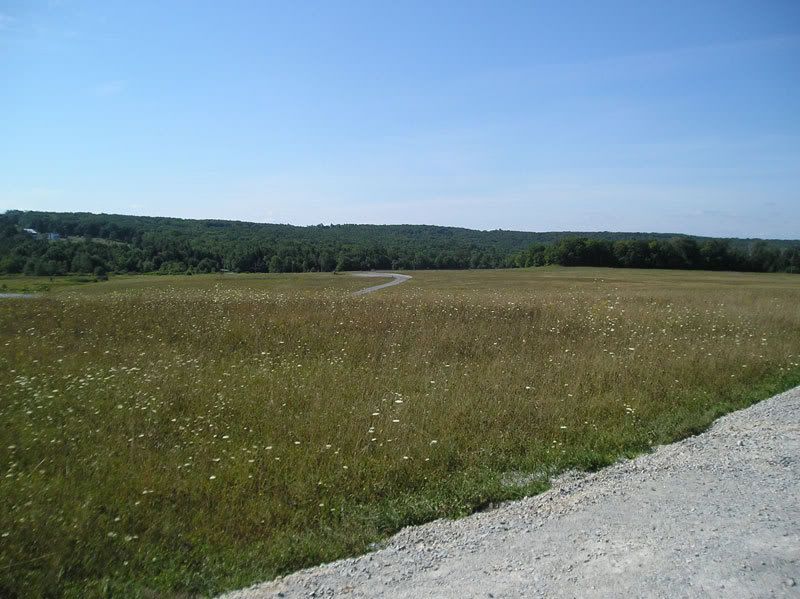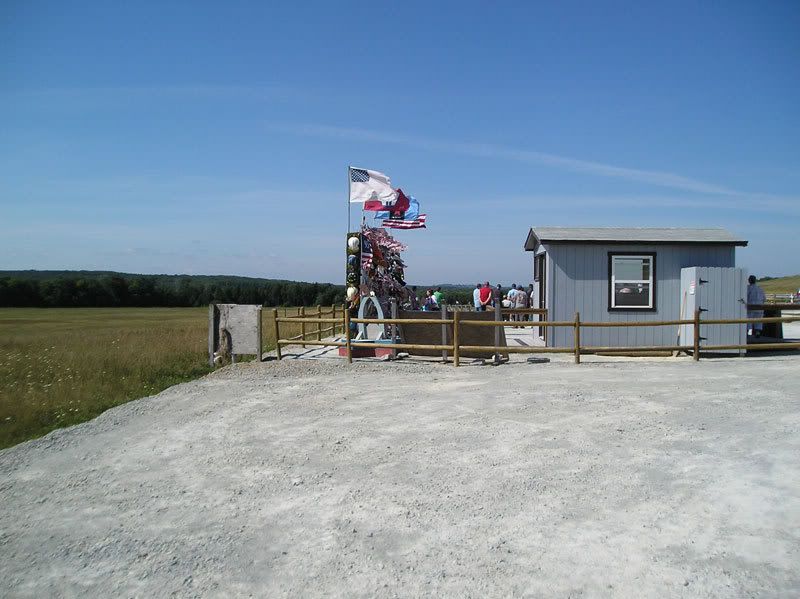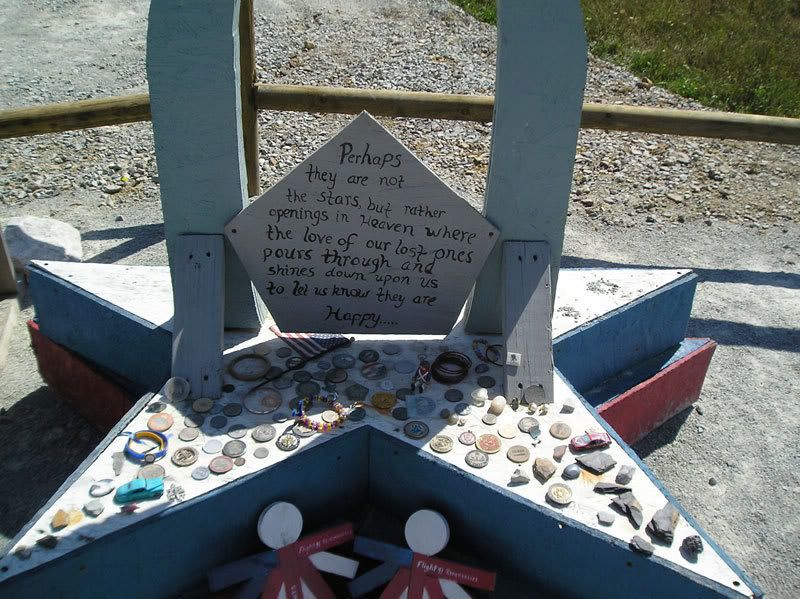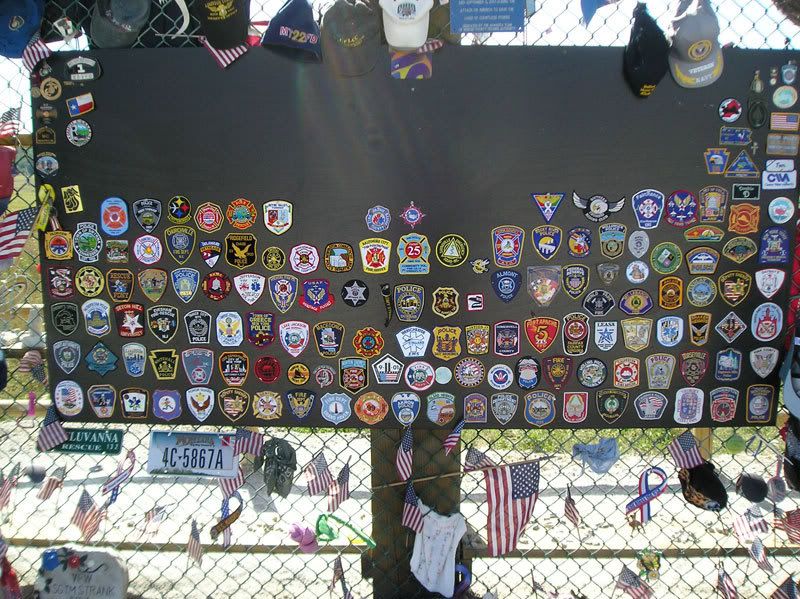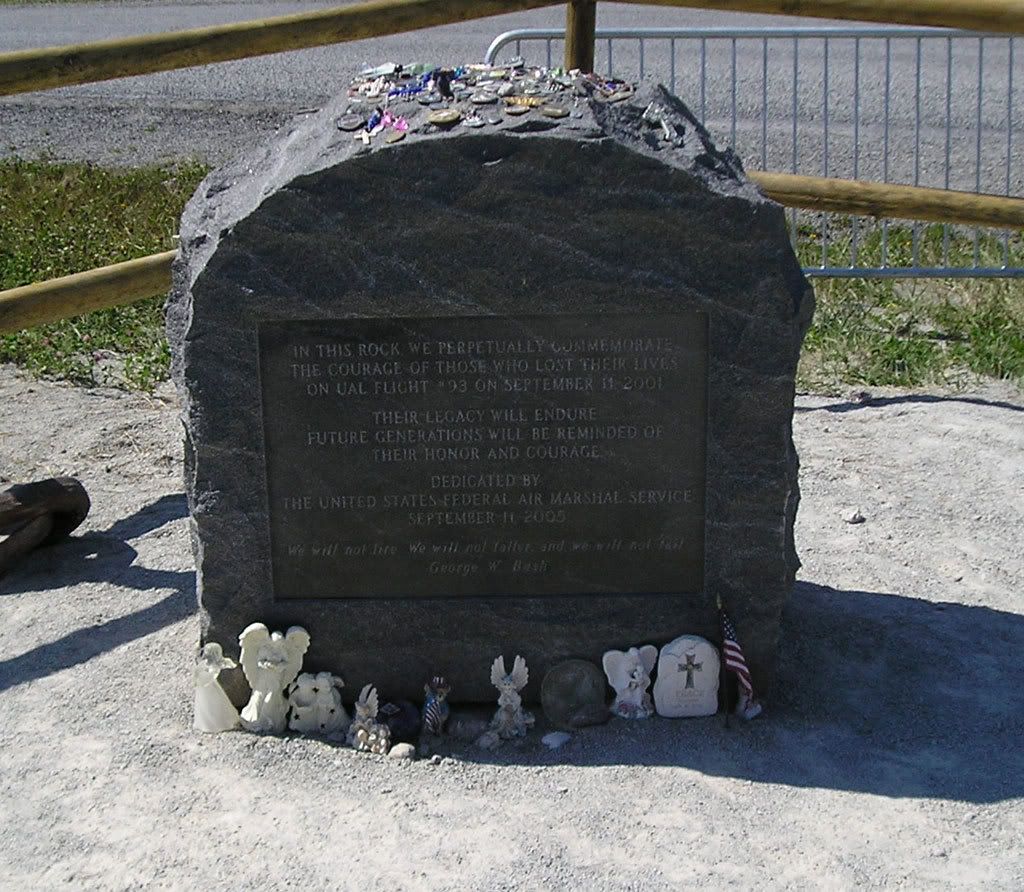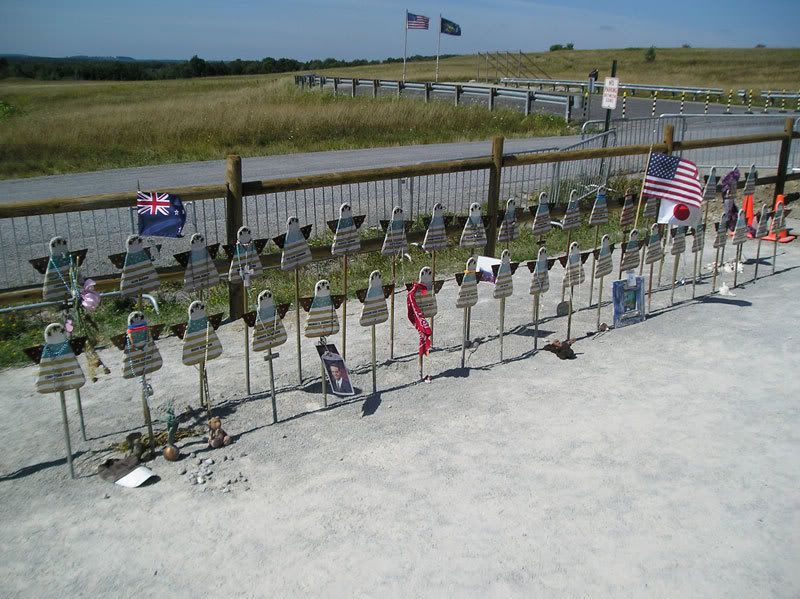 Forty angels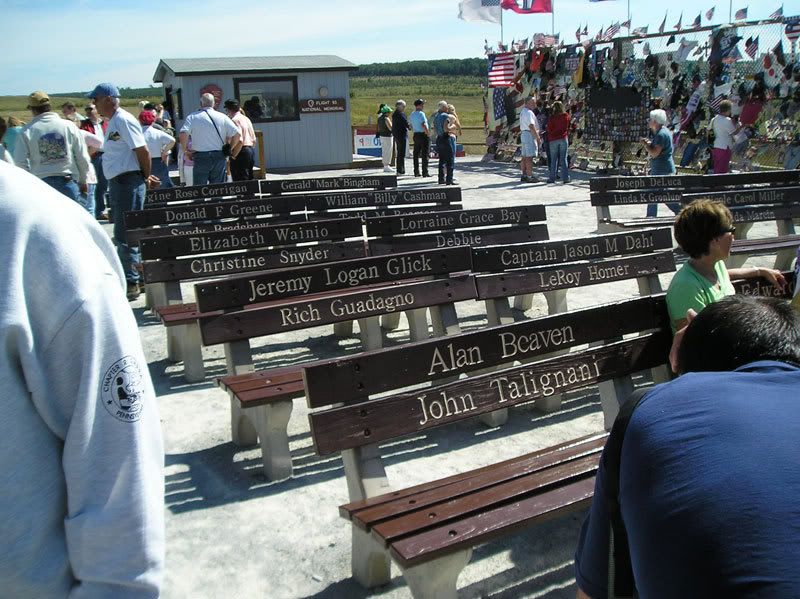 Twenty benches, each with two names
Keep in mind it's been almost 7 f'ing years and
this is the best
OUR COUNTRY could do for these people? Tears are rolling down my face, not of sadness or reverence for the heroes, but of shame and frustration. I was embarrassed that these people died in a selfless act and all they have are a thousand little pins, painted rocks and ceramic angels to remember them by?
There was a local firefighter giving a speech in front of the angels to the people gathered on the benches. after his talk, I asked him to take my picture in front of the plaque I made. he did, and had to repeatedly shoo folks out of the way. Finally he said, "Hey, this guy made this, will you let me take his picture" Then he get a clear shot of me holding his folder with the pictures of the 40 who perished. That's not the sun in my eyes, I'm fighting to act like a "big boy" and not cry on the camera.
Afterwards some heavyset, older European woman hugged me and thanked me, as did a couple of blurry eyed Harley guys. I lost it right there. I went back to the bike and had a thermos of coffee and chainsmoked until I could see good enough to gear back up and leave.