selling the tri-oval slip-on that came with my bike. i recently went to a race exhaust and do not need this any more. it comes with a modified header so you do not to cut your stock one. bad is the biek was laid down before i bought it so there is a dent on the bottom of the can and the band at the bottom of the can was ground off during the crash. the good is a replacement sleeve is only $55 from yosh and you have everything else you need if you decide to replace the can.
•Replace your scratched, dented or discolored muffler with a new sleeve
•Please call to insure correct replacement sleeve
Length Carbon Titanium Stainless
18.5 inch SCTRX1850R $55.00
16 inch SCTRX1600R-A $55.00
Replacement Packing/Rivets
•Space-Age Packing Material
•Repack should be done every 7000-10000 miles
•Please Call for Complete Repacking Kits
Carbon Titanium Stainless
Packing # PACKING2
$14.95
Rivet # AC-RIVET
The exhaust sounds great and i did not need to rejet for it until i debaffled the airbox.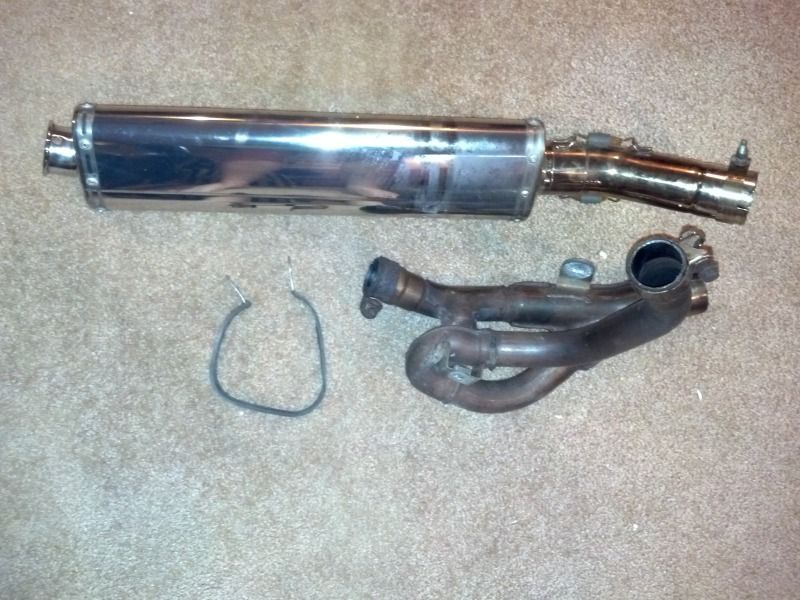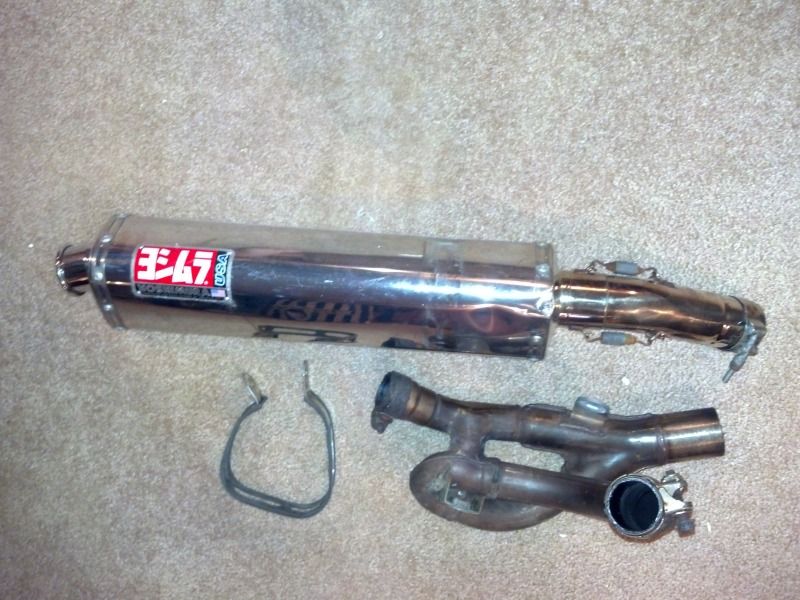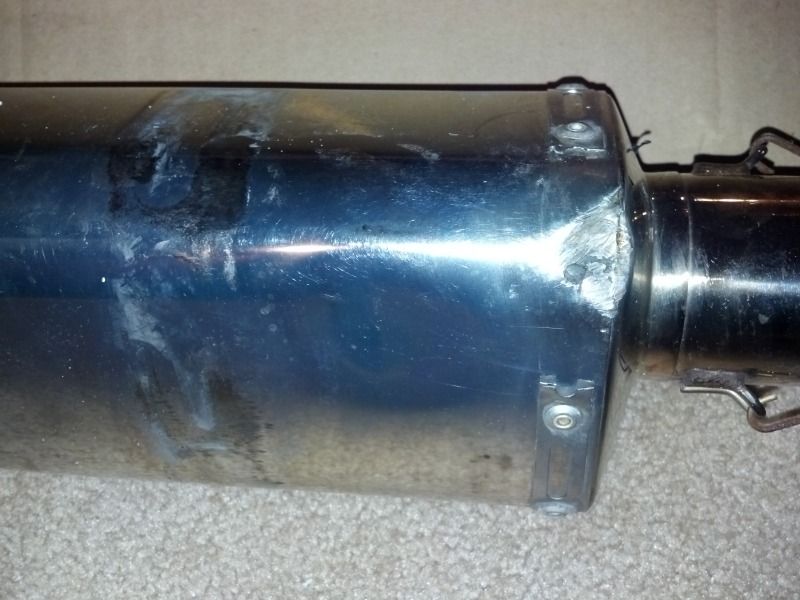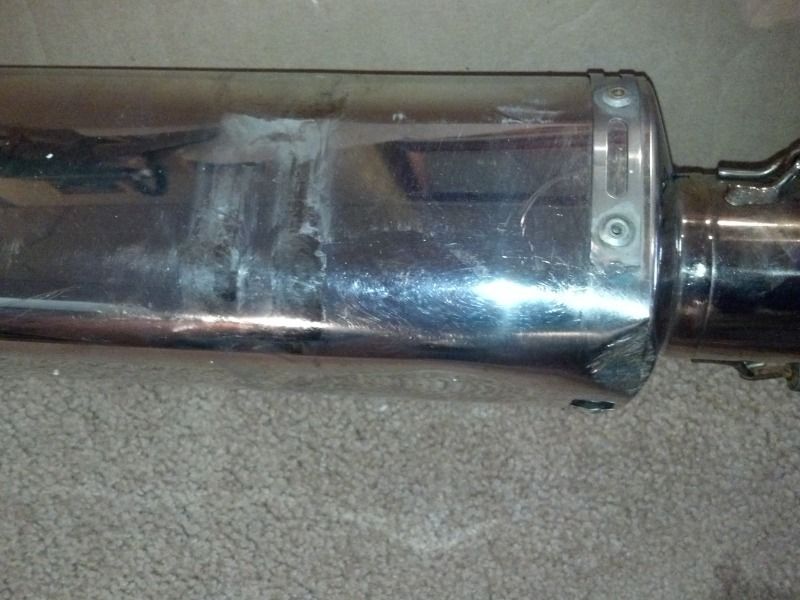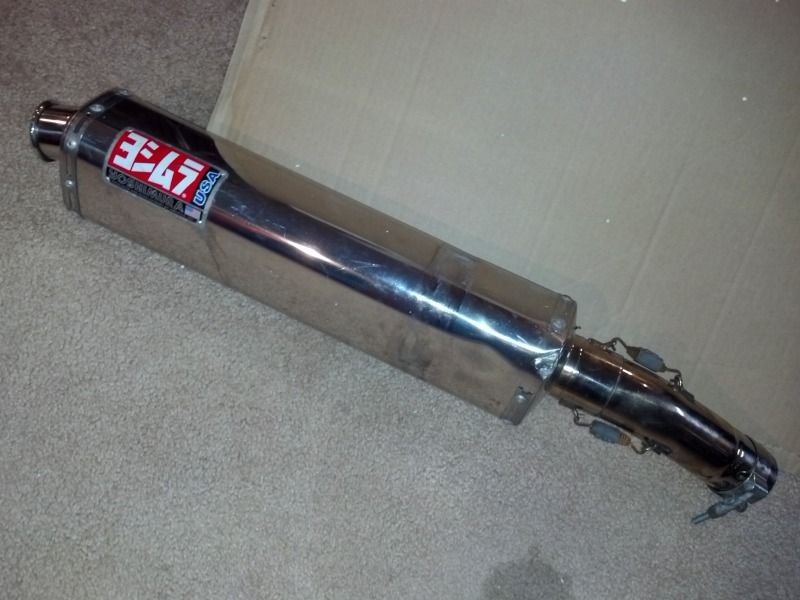 $225 shipped