Brembo 19x18 front master, used so not perfect but works great. Some scuffs on tip of lever that were touched up but not very noticable anymore:
SOLD
$175 shipped
will include galfer lines below for an extra $25 w/ master
I have this set of TCM rearsets, came from a GSXR track bike but will bolt to a 2nd Gen SV650
Pegs are ground down but can use factory pegs (I checked and tried, they fit) or any pegs that mount like factory, and I'm guessing just about any aftermarket rearset pegs in their place.
uses factory gsxr brake lever and shifter, has provisions for rear brake light and brake spring.
$125 shipped.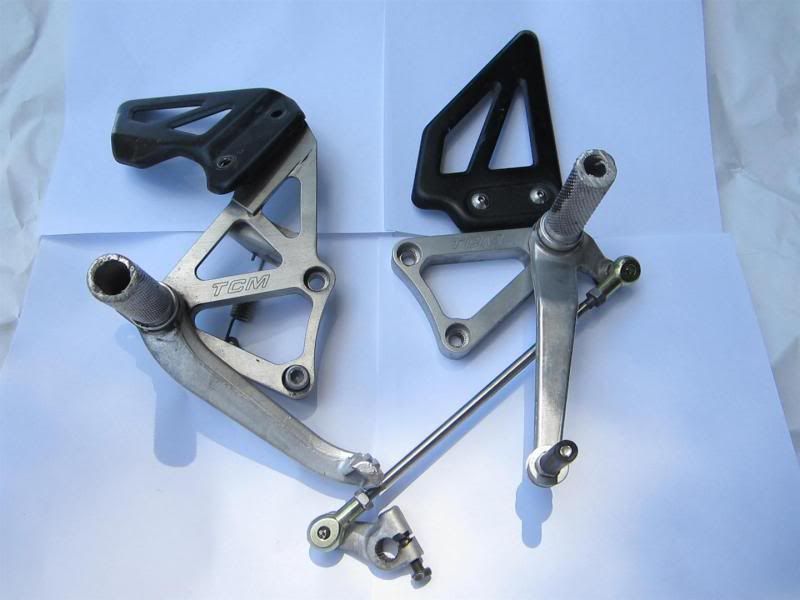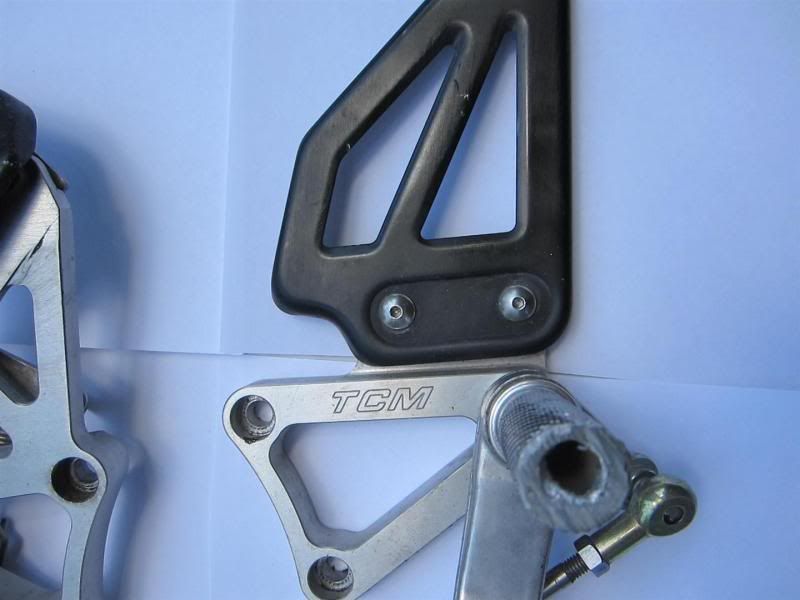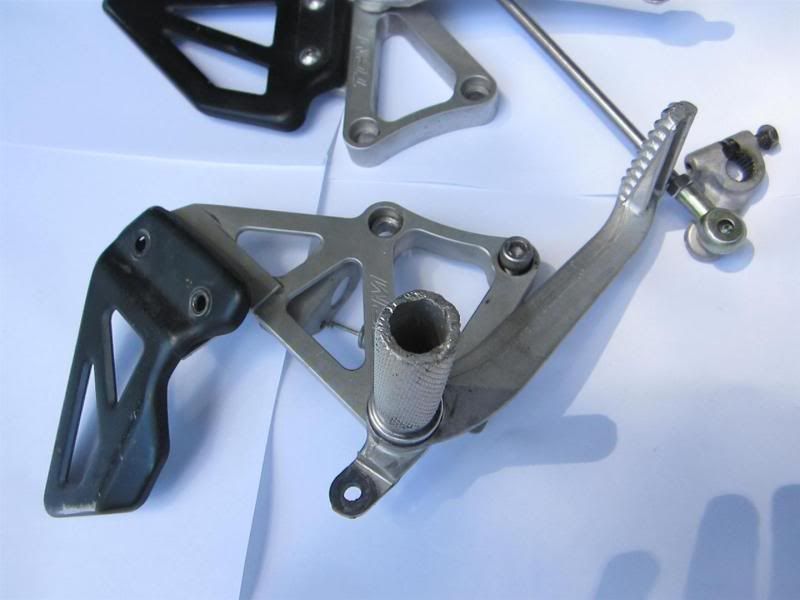 Also have a set of aftermarket riser adapters for 2nd gen naked models, appear to have about 1.25-1.5" back and 1.25-1.5" rise, really well machined pieces. I have some bolts needed (need two, use factory hardware for the rest) but I think you'll need one more bolt from the hardware store.
SOLD
$35 shipped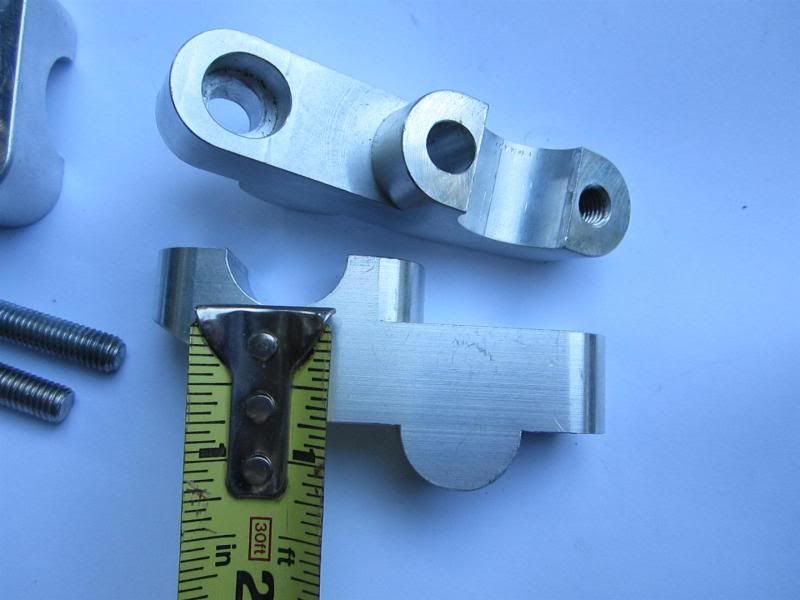 From 04-05 GSXR 600/750
SOLD
Top triple - $43 shipped
Checked it against another and everything looks good/straight. If it is not I will take it back for a full refund.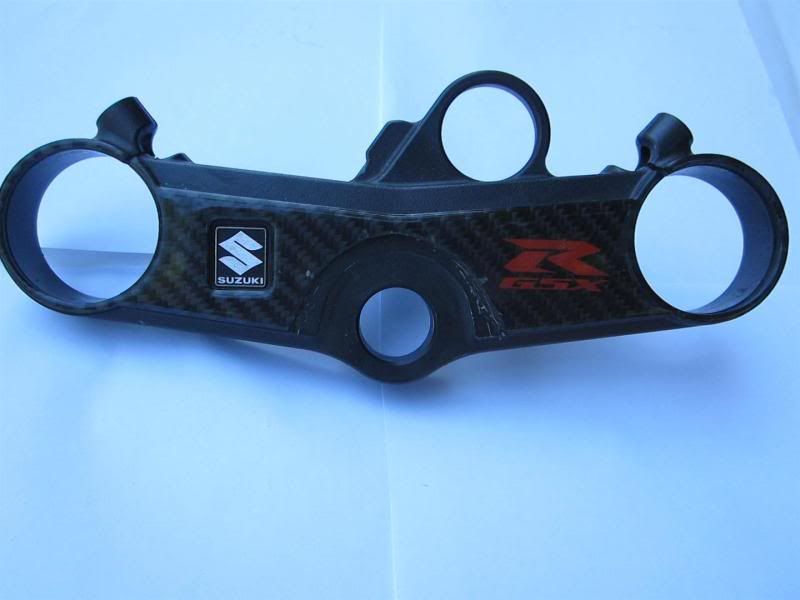 Brake lines front, galfer braided
Length - 26.5" and 28"
good shape but normal wear from use. I don't have the banjo's
$33 shipped