Discussion Starter
·
#1
·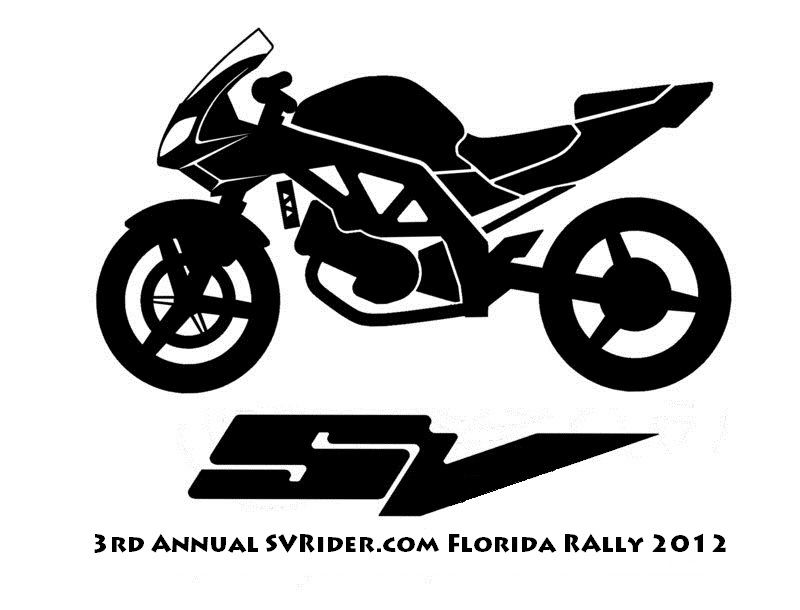 DETAILS:
Lake Luisa State Park
Located ~10 miles south of Clermont, FL on US27
Dates:
November 2nd-4th 2012
Show up that friday to meet and greet the fine folks of SVR. Breakfast and a group ride on Saturday morning and in the evening a banquet of sorts prepared by me and wifey (15$ a head for both meals; either pay the day of or paypal me at
[email protected]
) Nothin fancy, just some good food and good company(an' frosty beverages if you like). Head home on Sunday.
We're trying to get people to go together on
cabins
to spread some cost out and have nice accomodations for everyone to sleep. Tent camping is also available. This will be PEAK SEASON for the park so the cabins will fill up quick here so if you want to
reserve one
for a group you will want to do it soon.
Total cost for 2 nights in a cabin is 266.40$ (44.40$ split 6 ways ~55$ 5 ways).
Tent Camping for 2 nights is 53.28$( up to 8 people can share a single site).
Anyone, SV havers or not, is welcome to join as well.
If you are interested in joining us, PM me, post up here, or both.
Hope to see you there!