Discussion Starter
·
#1
·
I tried this before but I'll give it a second shot because the first one didn't post. (Mod if the thread shows up twice feel free to delete one- I realilze I have to wait for approval but its been a week, idk how long the approval takes but i assume something went wrong)
Anyway I crashed last september and as a result I have converted my bike to an N. Here is a picture of what i came from and went to.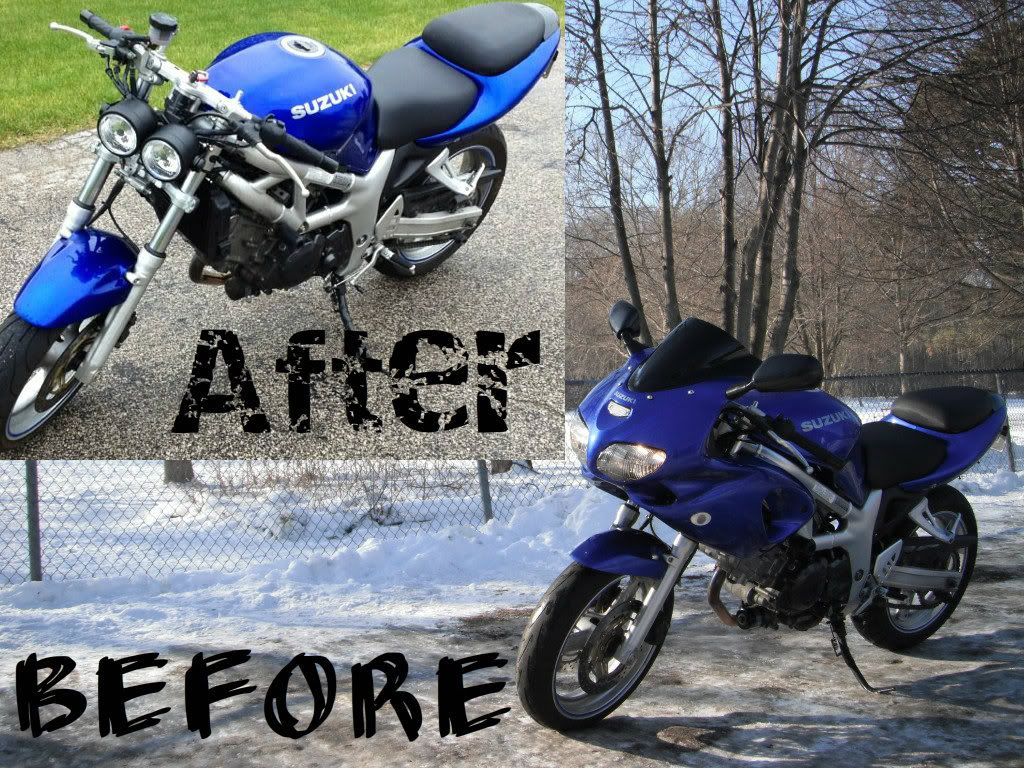 All of the parts below are for sale. If you have any questions about anything feel free to respond. There are a bunch of pictures that should give an idea of what everything is and the condition. If you want more let me know and i should be able to get one posted relatively quickly.
Thanks.
Ps located in michigan and more than willing to sell a part in person to someone if they make the trip.
all the electronics work, just make a resonable offer please.