Discussion Starter
·
#1
·
I bought some projectors and now I need some insight, gonna retro this up in the next two weeks if anybody is willing to help with the wiring to this and what I have to do since I have H4 bulbs and a D1S bulb holders on the projectors.
And any thoughts on how open the back side of the projector can be cover if it even needs to be to protect against water damage.
This is going to be stock for now, no HID yet that will be a bit later on.
Thanks in advance.
Thinking maybe I can use a bowl and a cup cut to my needs, bowl cut to match housing and cup cut to match bowl and fit the plug for the bulb out the bottom of the cup haha, glue it all together and paint it up.
Mounting will be the same cut housing to what I need to glue the projectors in, the stock housing can be adjusted right? You don't adjust the bulbs themself to change the beam right?
Still need insight on the wiring for this project. Any help is appreciated or any thoughts may help.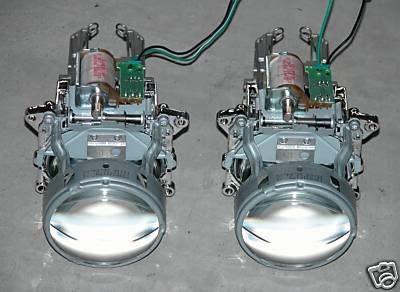 (moved from original thread
SV650 undertail, flush front blinkers, front running light into blinker Mod part 1
to here for it's own post.