Well last year I bought a 2002 sv650 with only 5k miles on it, about 3 months ago I crashed it into a guard rail, and pretty much totaled it.
This is how it looked last year when I cleaned it all up and got it road ready.
This was it after I crashed it.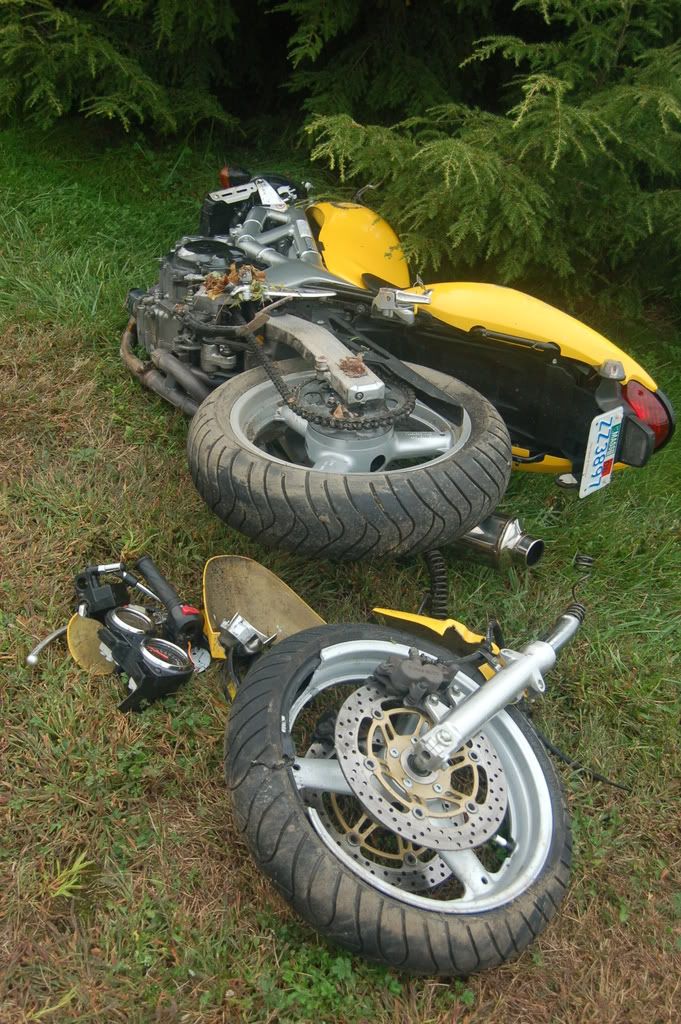 So I bought a gsxr 750 front end off of a user on this site, then a gsxr rear shock froma friend and went to work.
I bought a whole bunch of other parts, radiator, cables, throttle tube, buell headlight w/ windscreen, and many more parts to try and get it back together, then I went to work on the bike.