Discussion Starter
·
#1
·
Having looked at the google spreadsheet that has been going around which compares shocks and what you can swap into a 2nd gen. Well there are bunch of threads about the 04 GSXR1000 shock installation but none for an 02 GSXR1000 shock. It surprises me because the specs on the 02 are about the exact same as the stock shock as far as length and lbs/in but now you can have the adjustment you want without having to hike the rear up a ton with other shocks out there.
Not a full step by step installation thread but some pics for those who need them and to see how it fits and what cuts I had to make to the battery box from different angles so you'll know what you would have to do.
2002 GSXR 1000 rear shock with 2000 miles on it: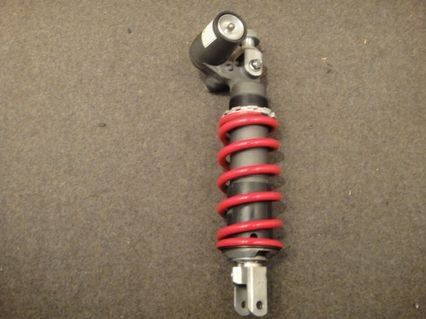 Stock shock out, this is a comparison to the 02 GSXR1000 shock (black and red), an 06 Ninja ZX6R/636 rear shock (bought this and didnt use it because everyone stated that it was too stiff for my weight)
Initial fitment in there and it wont go all the way up to the upper bolt hole since the battery box is in the way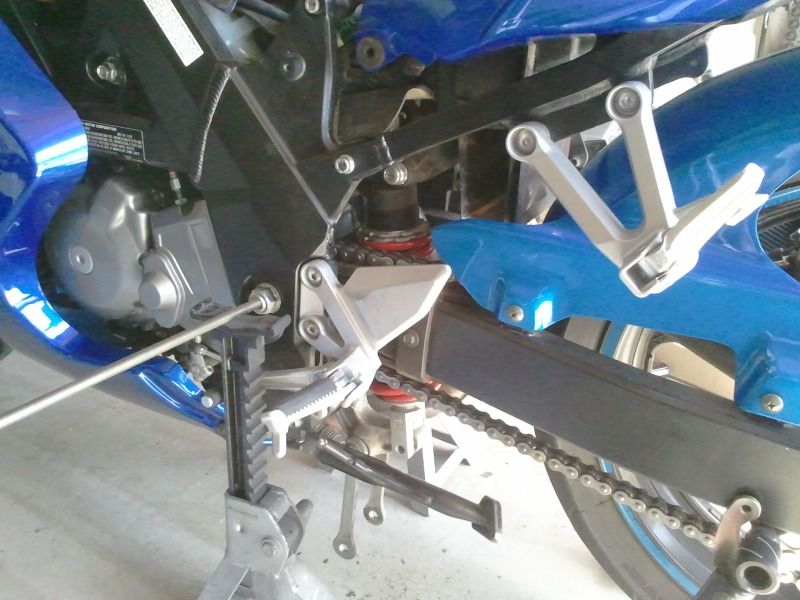 Had to use a dremmel, I cleaned it up a bit as the dremmel made some melting of the plastic, this is before cleaning it up so show the cut from inside the battery box: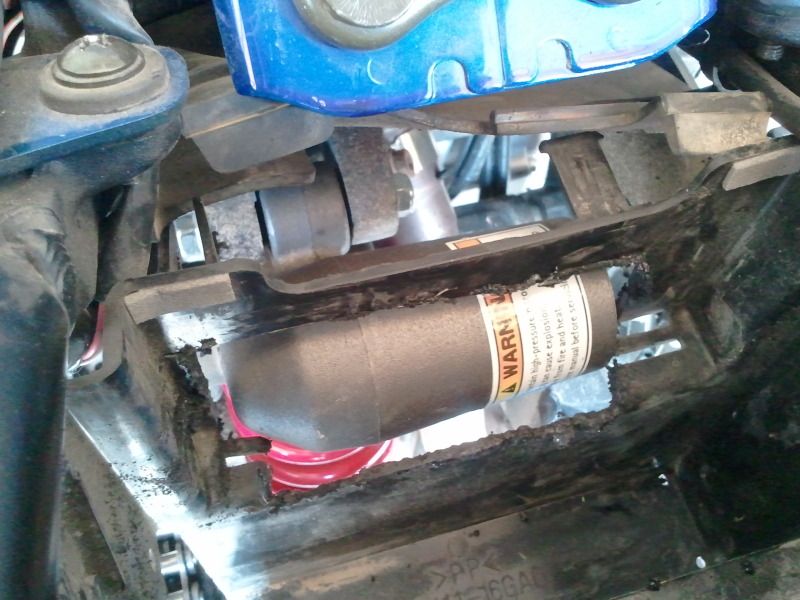 below the battery box: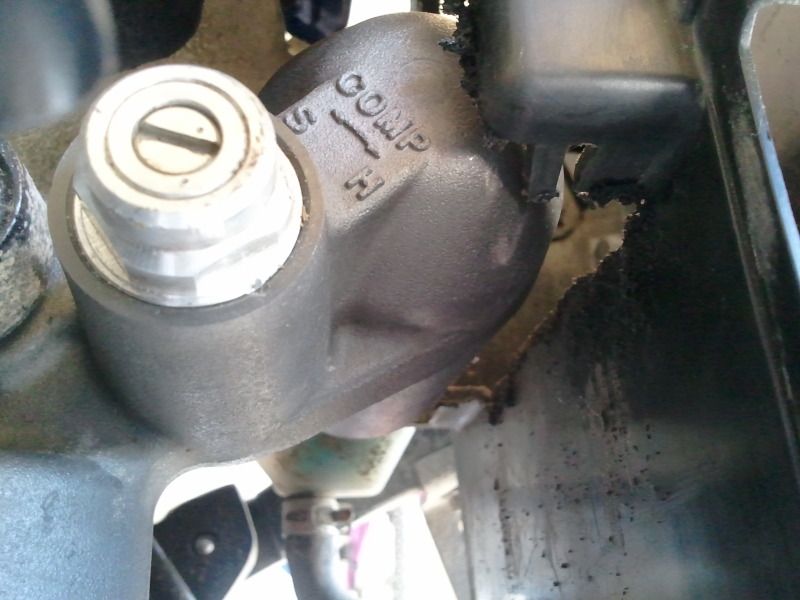 next to the battery box:
Overall its about the same height as the stock shock, so if you are like me, lightweight and short legs and arent looking to raise the back end up a ton to where yours hiked up like a gsxr, then this shock will give you about as even of a ride height swap as compared to stock.
Adjusted it as well as we could initially but I will tweek it more along the way as I know what more I want as far as settings. But it rides smoothly over bumps and much better than the stock shock, a lot less bouncy! Seat came back down fine, there is a gray foam that is stuck to the bottom of the seat and presses atop the battery and it still goes on fine, no smaller battery was needed, everything works fine!
So you guys can judge compared to yourself, I am lightweight 140lbs, maybe 150lbs with gear on and 5 foot 9 inches tall. So if you are lightweight you may want to consider this shock. As I mentioned the 06 Ninja ZX6R/636 shock I bought above (gold one) has a springload of 543lbs/in and me being 140lbs is too light. People have mentioned it is best for 200lbs+ riders or else I'd be riding what they called a "SV hardtail" and bucking all over the place.