Comment
Thread
It's time, time to start my build thread. Though the bike has been a work in progress since I bought it, this build actually started over a year ago.
The History:
I bought the bike off craigslist in July 2010. It was completely stock with cracked fairings, bald tires and a broken front turn signal. Not knowing enough to save any money I paid $2000 for it. Mechanically, it has been sound. But with 10,xxx on the clock I did not expect too many problems.
Considering I wanted a "sport bike", two days after I bought it I ordered an aftermarket set of full fairings off ebay. But before the fairings had even arrived, deep down I knew I wanted a naked. Since I couldn't return the fairings I tried to talk myself into liking them. I rocked full fairings for 3 years.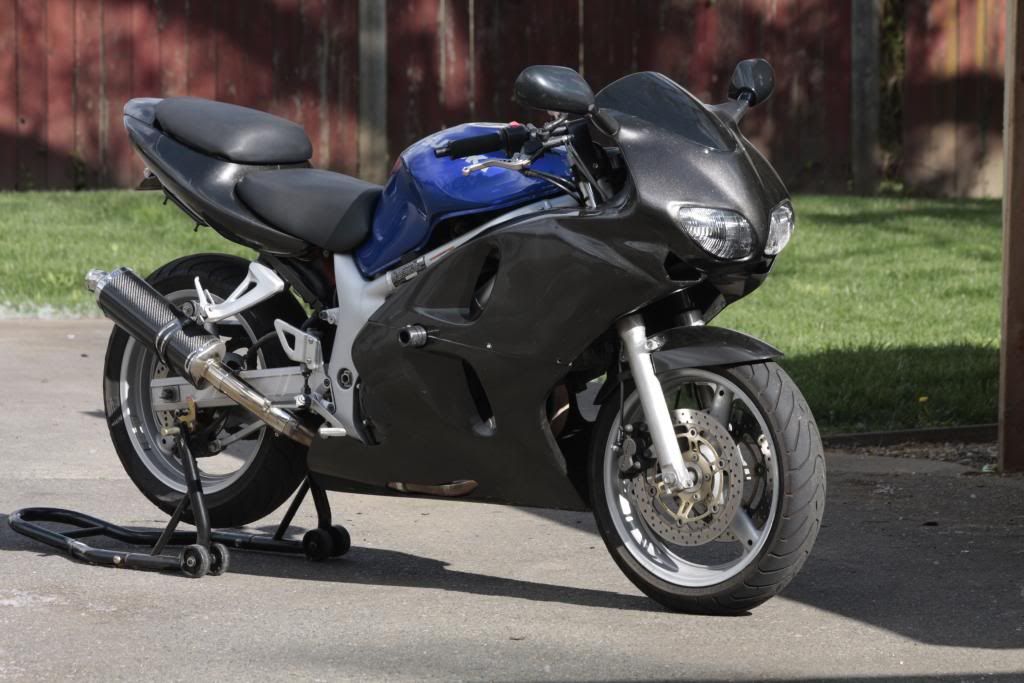 Like I said about a work in progress. The first couple of years I added:
full fairings
Delk slip on
r6 throttle
sliders
cbr rr
SWATT clip on risers
braided ss front lines
and a paint job.
I was pretty happy with it, but it wasn't the bike I WANTED if that makes sense.
My breaking point was a camping trip I took in the summer of 2012. I rode my bike and met some friends up in the Sierra Nevada's. I hadn't really ridden the bike in almost a year because of life, a move to Sacramento and not knowing local roads. I rode it around town, to the gym, to work, what ever. But nothing over ten minutes each way.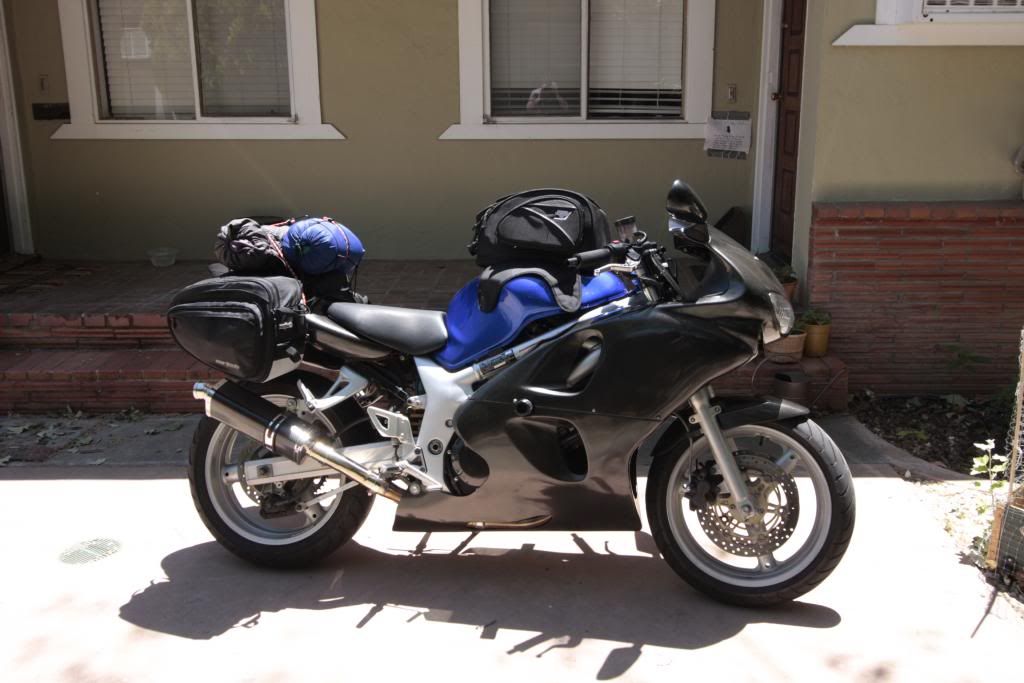 So I hop on the bike for a 125 miles each way on twisty mountain roads. The ride was amazing! I had good luck with traffic and for the most part had a lot of twisties to myself. By the time I got there my lower back was sore. No, beyond sore. And now I have 3 days/nights of sitting and sleeping on hard ground. I do not know if you are aware, but when your lower back hurts, sitting/sleeping on hard ground DOES NOT HELP. By the time I rode the bike back home my back was
[email protected]
%cked. I had severe lower back pain for almost a year after that...
It was time to make some changes!
I started buying parts for the build in the spring of 2013. The plan was to get parts and add them to the bike as they came in. Then Sacramento got hit with a hot spell of temps in the 90's edging on 100. Between the heat and also needing to save for a vacation in July my riding season was over before it even began.