Bought this bike March 24th, 2009 and have already started modding it, but better late than never to catalog my progress.
First day out for a test drive I had the front cylinder die after about 3 miles down the road. This gave me an excuse to rip the bike apart for the first time. New spark plugs and fresh gasoline and she was running on two.
Below are pictures of her completely stock and, a little bit abused by the lame dealer I got her from. There was a nasty decal on the front fender, 4 years of parking passes on the fork, buffing compound all over the seats, the throttle control was not secure, and the chain had NEVER been cleaned. I have spent about 6 hours total on the chain alone to get it and the surrounding parts clean.
Dealer Photo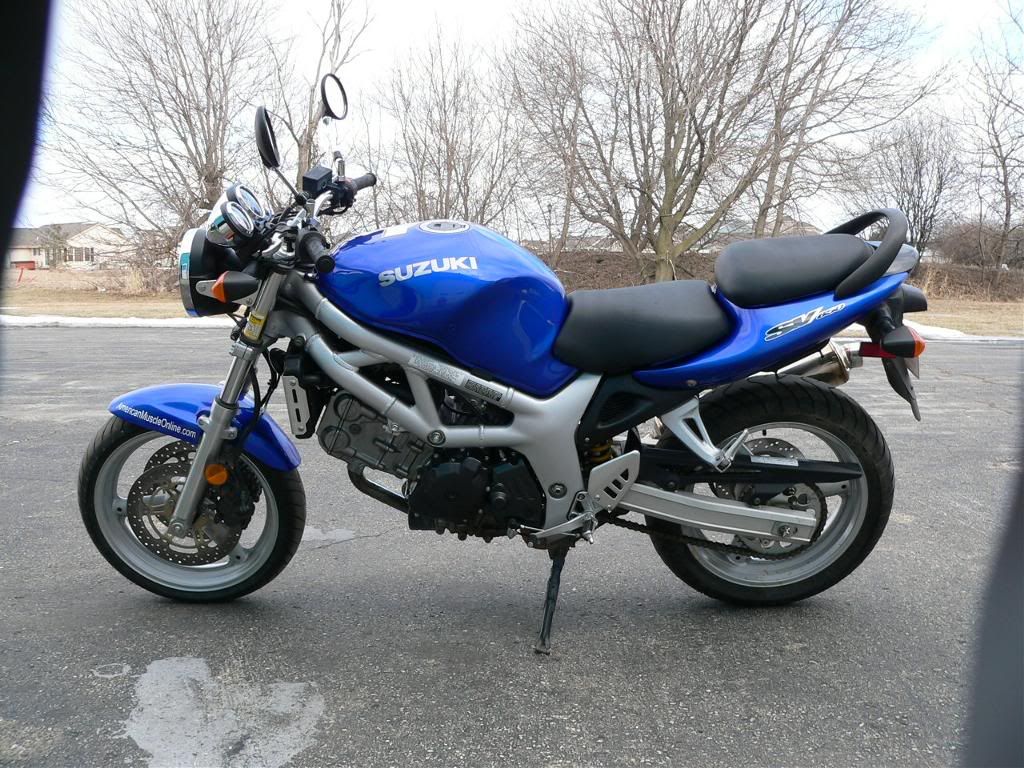 First Night Home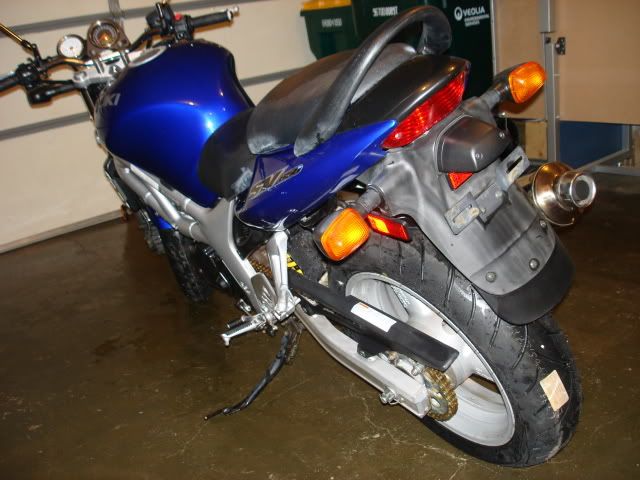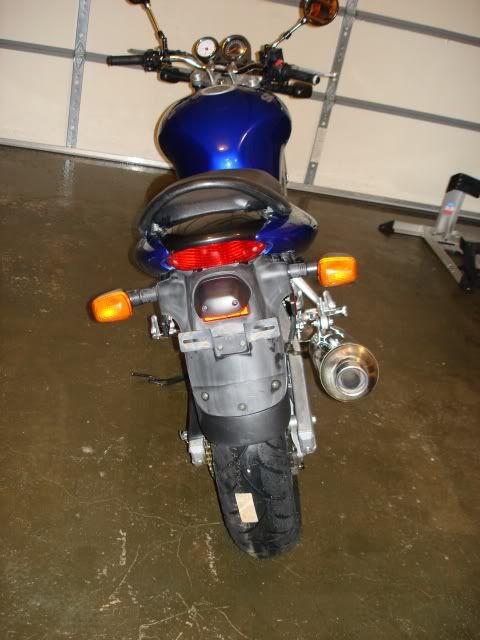 Couldn't wait more than a day before I wanted to change some things. First things to buy were:
-Motrax bar end mirrors
-Motrax tank protector
-eBay smoked blinkers all around
The next week I caved and bought:
-Part to make a FE kit (sheet metal, Motrax tag light, bed liner, nuts, bolts)
-LEDs for the gauge cluster
Blue LEDs in the gauges, Green LEDs in the two green dummy lights. I hadn't reattached the gauges yet, as is obvious.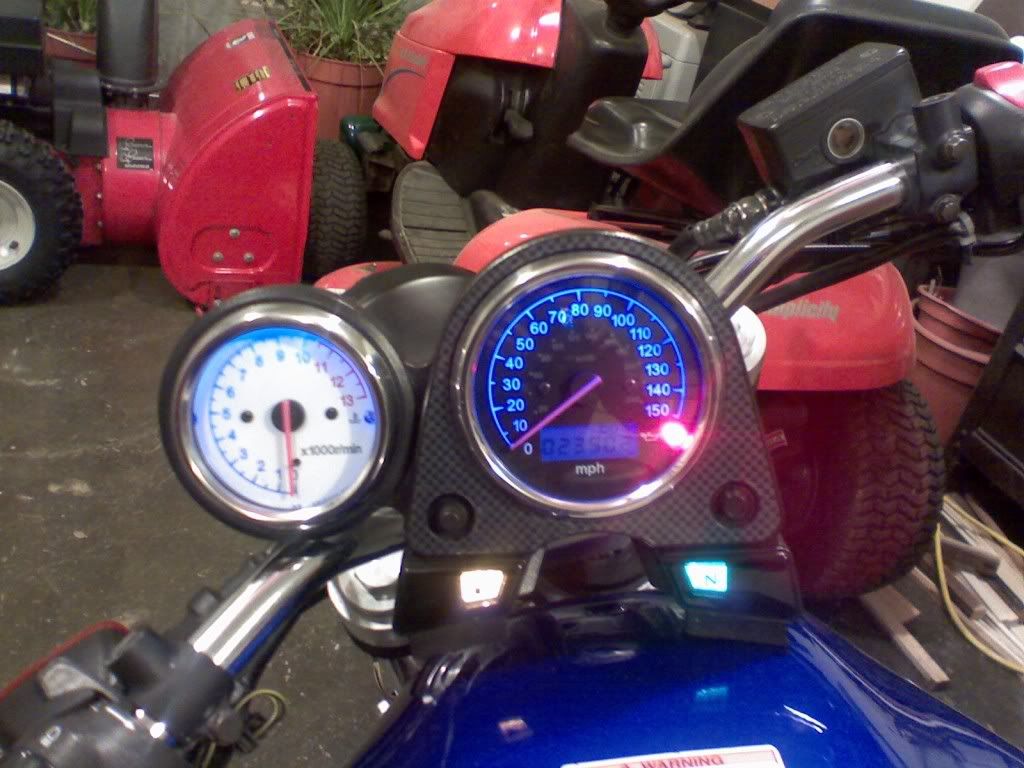 Nasty mud flap!!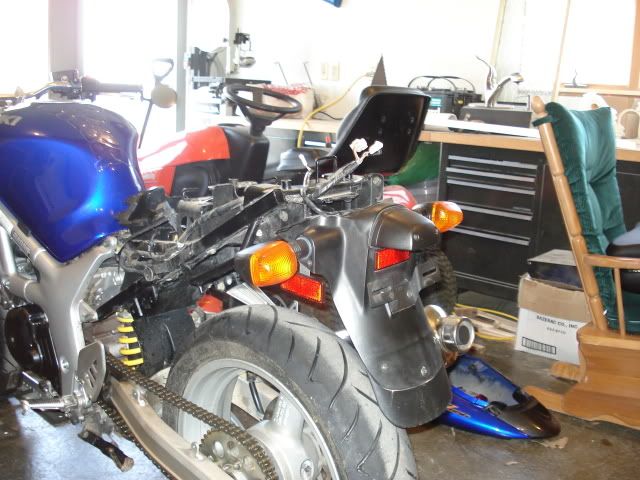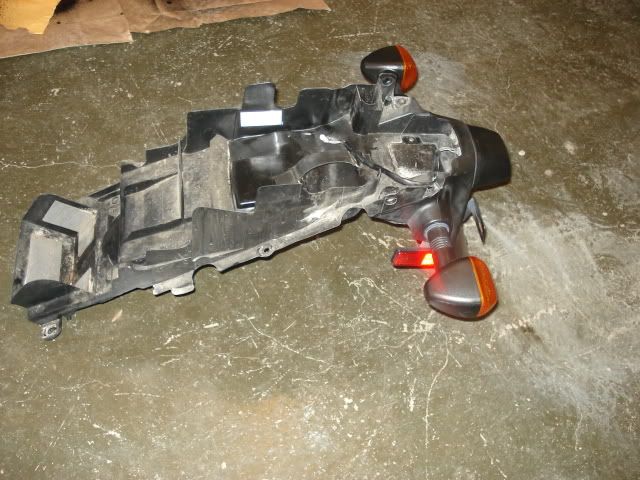 Got a template from a fellow member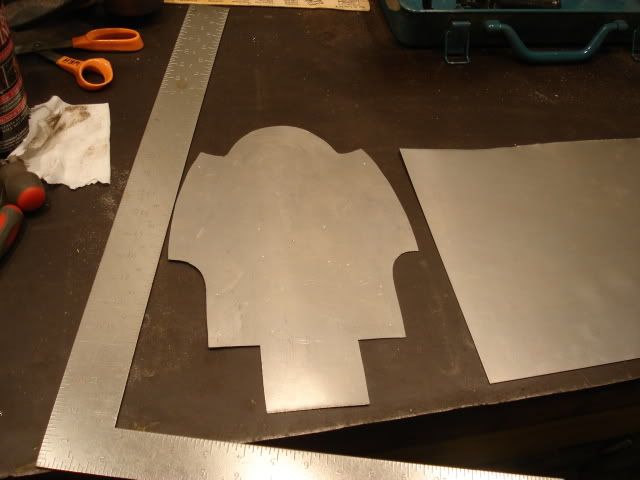 Made my own tag and light bracket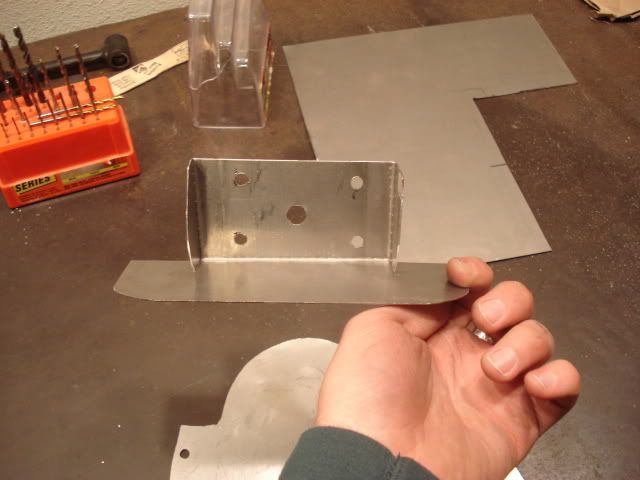 Here it is half installed
And here she is after Round One: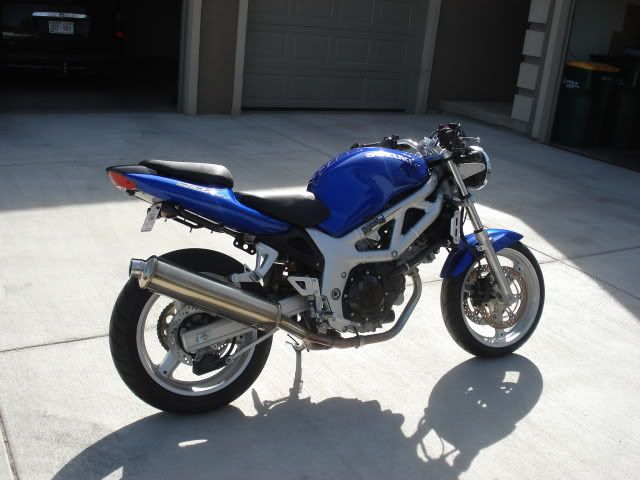 Also removed the sissy bar, front reflectors, passenger pegs,
Round Two:
-Seat Cowl
-Modified factory exhaust
-Swing arm spools
-Paint chrome gauge parts and headlight trim black