First the background: I bought a complete 01 GSXR750 front end (minus wheel/rotors/fender) for only $250 shipped on WERA's website. I was excited, because it also included the ignition, controls, clip-ons, damper... everything!
After it finally arrived and I got a good, close look at it, I noticed some parts that had some wear-and-tear on them that bothered me. So, I ordered a new dust seal, new steering locknuts, new steering stem locknut & washer, and some various new bolts. I sold some of the used GSXR parts and other parts I didn't need (ignition w/key, clutch cable & housing, throttle cable & housing).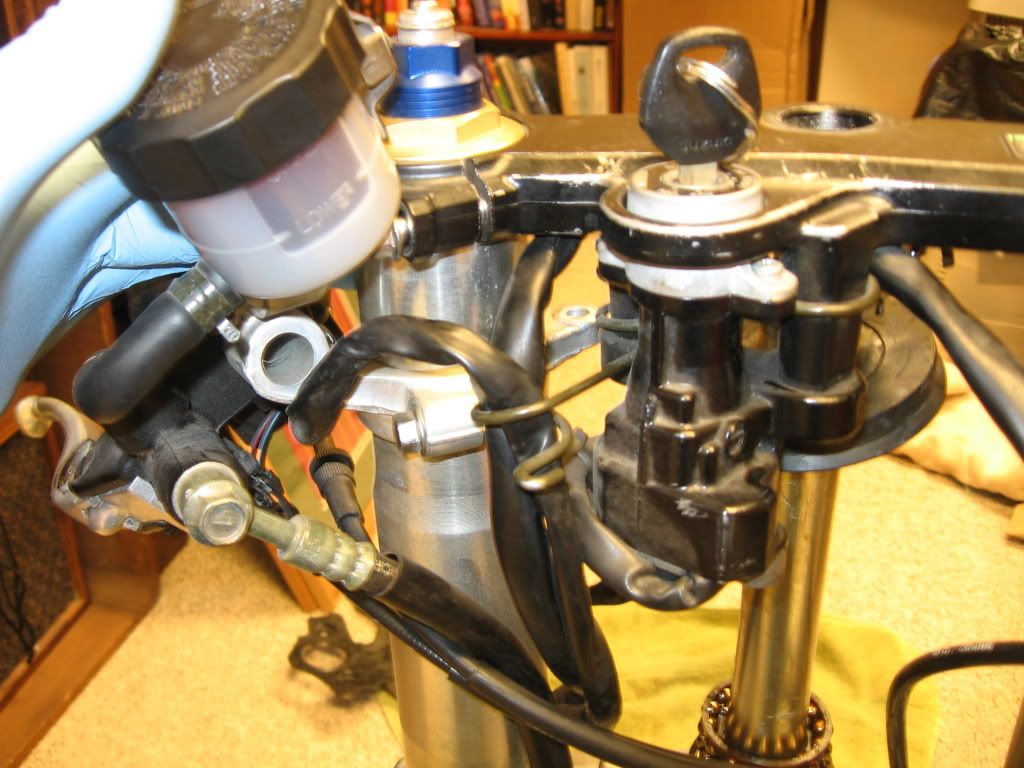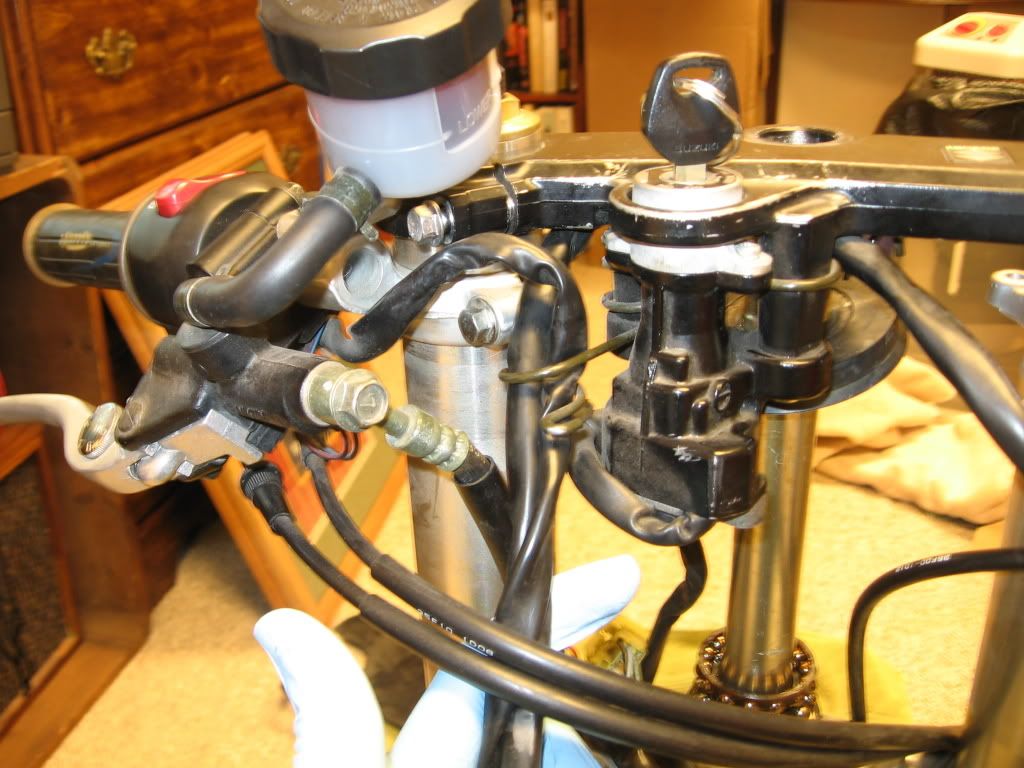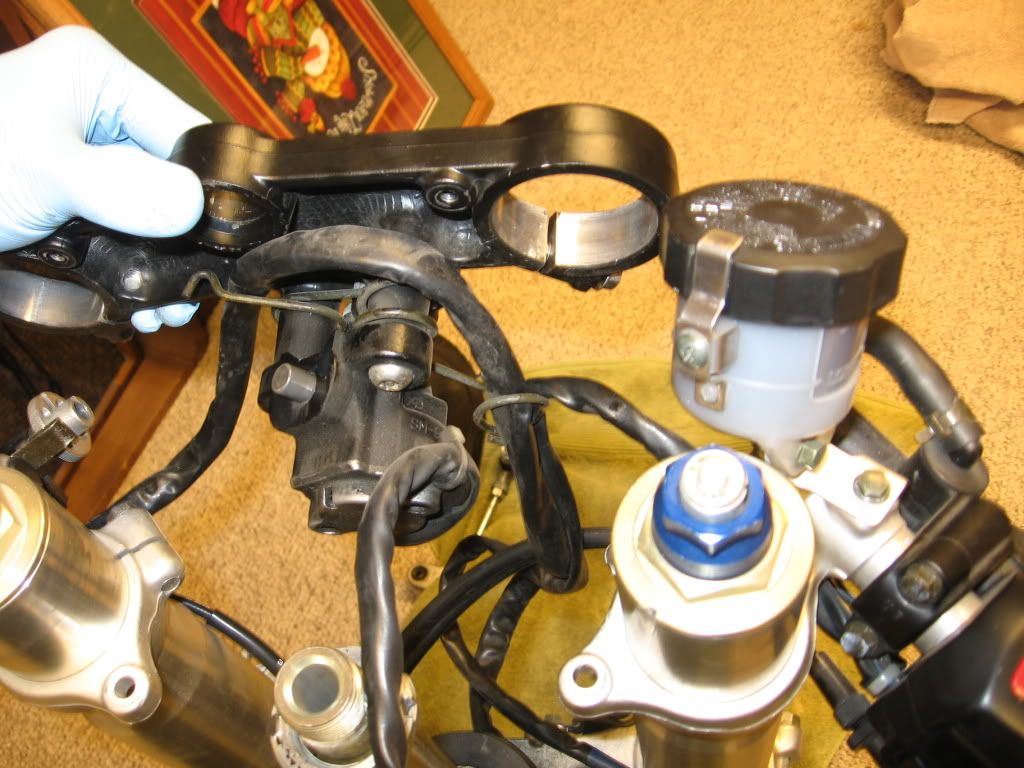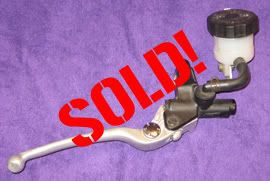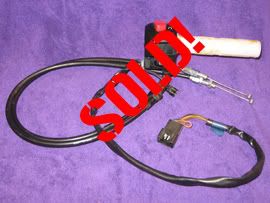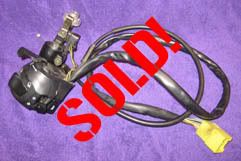 I found a well taken care of 01 GSXR750 front wheel, with rotors on SVRider, and I also found an 01-03 front fender for very cheap on the WEAR forum (I think it was about $35-40 shipped!)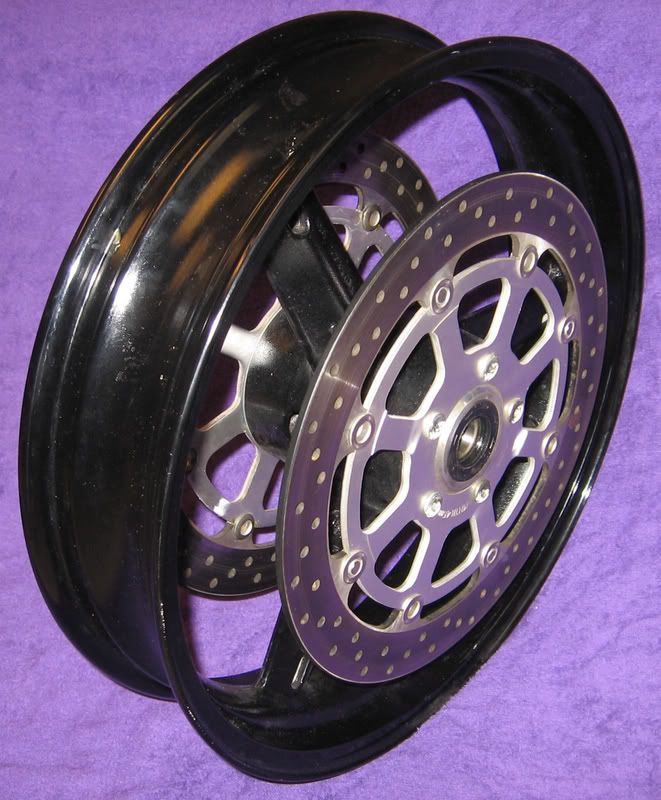 So, I was on my merry way gathering parts for the swap, spending MUCH more than I had anticipated… I also decided that all the key-fob scratches in the upper triple needed to go bye-bye and I had it powdercoated raven black. It turned out great, and I'm eventually going to get the lower triple done by the same guys…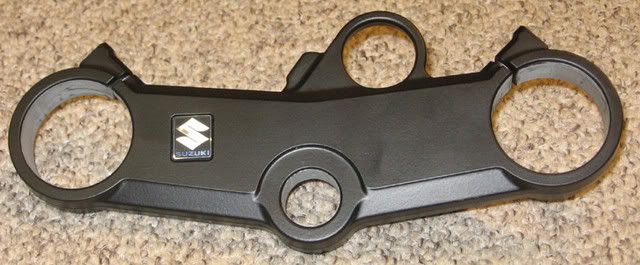 Well, after some more research, I discovered that "newer is better" with the GSXR fork swap, and after seeing more pictures of the radial GSXR's on the SV, I REALLY liked the look of the 04/05 front end.