Old regulator on the left. New '05 R1 regulator on the right.
The pic doesn't show how much taller the R1 regulator is. But it's a HUGE difference.
Here are the R1 regulator's male spade pins and the female spades I'll use to attach to it with.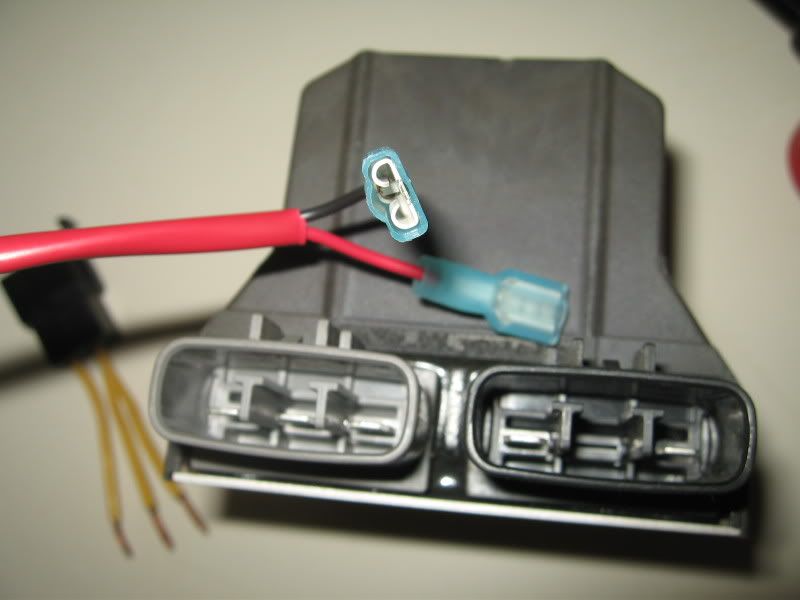 The 14-16 awg female spades worked great. The dark blue and red smaller awg female spades are too small.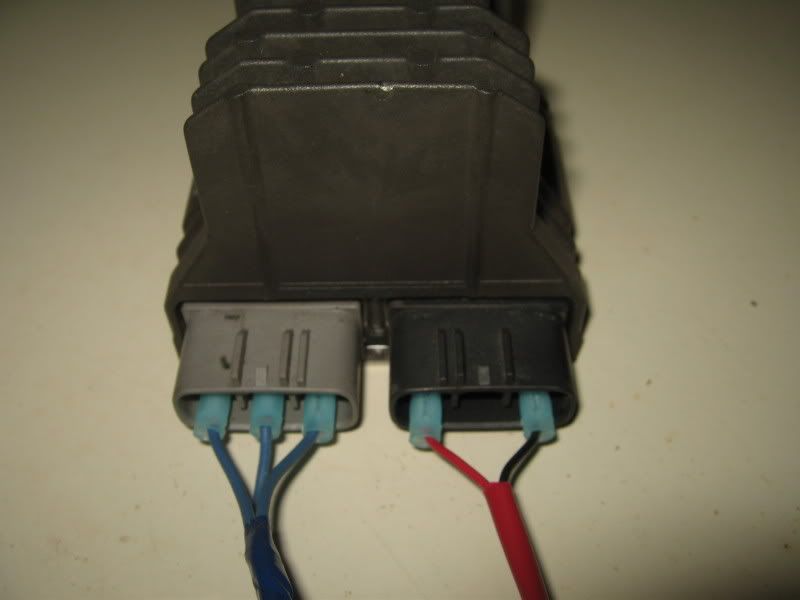 Temporary mounting location.
The results are that the old stock regulator had the battery at 12.4 volts with the bike running at 4K rpm. And after just 60 seconds of this, the old regulator was too hot to touch.
The new R1 regulator had the battery at 14.1 volts at 4K RPM's after a five minute ride, and was cool to the touch.
So far, other than needing to find a new mounting location.... I'm pretty happy.
The R1 regulator cost hardly anything from Marcel at
www.gotmotoparts.com
. He's an ex WSMC and AMA racer and a good guy. Got the part in the mail two days after I ordered it. He's got tons of bikes he's parting out on the website.