Hi Everyone; I just finished a
front
fork conversion project
for
my Generation One, 2001 SV650s.
In conjunction with my machinist engineers, and my race bike suspension tuner and engine builder, I have taken a stock set of 43mm 99 - 02 Yamaha
R6
front
forks
, brakes and wheels and bolted them directly to my 2001
SV650
with great results.
What I did was have the machine shop designers rework the stock upper and lower triples to accept the
R6
forks
directly by machining them out 2mm overall. The actual equivalent of 1mm all the way around, barely noticeable.
I then had them design a SV Racing Parts, Quick Change Captured Spacer Kit to realign and center the
R6
wheel and calipers.
That way I could directly bolt the existing brake lines to the
R6
calipers and basically be done and ready
for
the track, or street if you do the alternate speedo mod, and have a fully adjustable set of cartridge
forks
, while retaining all the benefits of the stock triples in terms of steering locks, controls, ignition, etc.
I simply swapped my 41mm clip-ons
for
43 mm clip-ons.
99 -02
R6
forks
and wheels are plentiful and reasonable inexpensive to acquire and the wheels were really easy to locate and acquire,sis the
R6
front
fender.
I am expecting be basically net zero once I sell off my stock gen one
front
forks
, wheel, rotors, calipers, and fender.
I had 10 Spacer Kits made up and I am using 3 of them
for
my 3 sets of track
front
wheels, (Race Rains, Race DOT, and Race Slicks),
The other 7 sets are available to forum members who would like to do this simple upgrade to
R6
forks
and brakes
for
your generation one bikes.
I looked at the GSXR upgrade myself but found it too costly and required too many part changes
for
what I wanted. This set up provides all the performance the SV needs, without requiring too many changes. The
R6
fork length is very close to being identical to th SV fork length, which makes suspension setup and geometry work very well.
I loved my SV
front
forks
, with my SuperBrace and Race Tech springs with gold emulators. My dialed in suspension came very close to providing me all that I was looking
for
from the
SV650
Superbike on the track, and carried me to many podiums, but this is an inexpensive, easy, to hop to the next level of performance.
The cost of the Spacer Kit
for
the
R6
front
end, will be $55 plus shipping and will include the installation instructions, and directions,
for
getting the machining done, and hooking everything up.
I'll post photos of the installed
front
end, just as soon as I complete dropping my engine and completing my season end check over and rebuild.
I did it basically single handed with a little help from my tuner, Murray, in getting th bike up onto the jack stands and back off of them once the
forks
were installed.
It was just too easy. The fork lengths turned out to be exactly equal, 29.75 inches so the geometry should be almost exactly the same as as with the stock
forks
. I'll report back once we measure the geometry.
I was running my bike at 23.6 degrees. The Geometry was reset at 23.4 degrees, and is awesome.
Here are some photo's of the bike and the
forks
. I am running an F3 Rear Wheel with my SV Racing Parts, Quick Change Captured Spacer Kit installed, so the
front
wheel in black and the black F3 wheel look good together.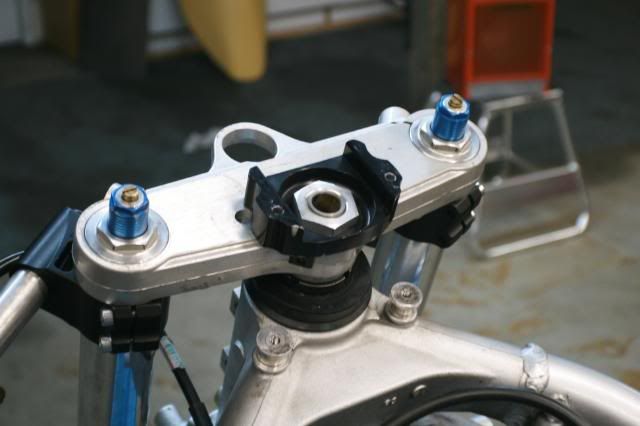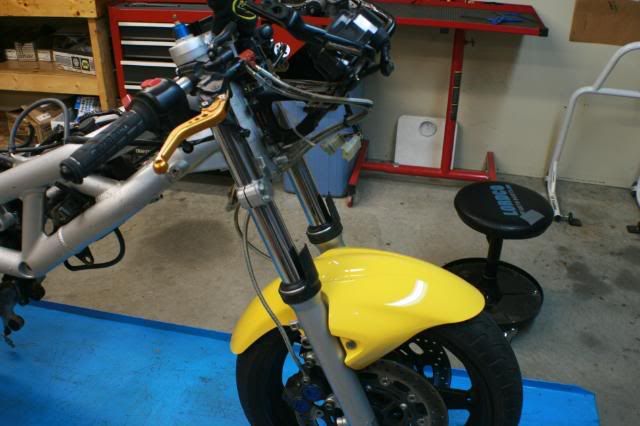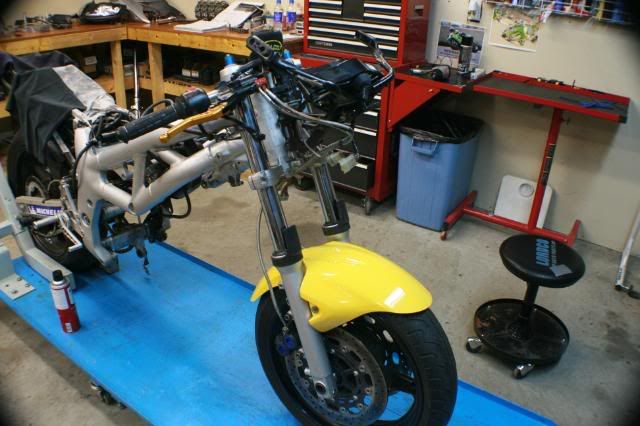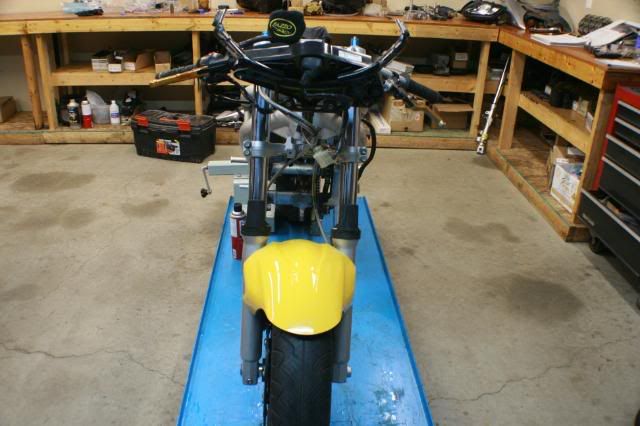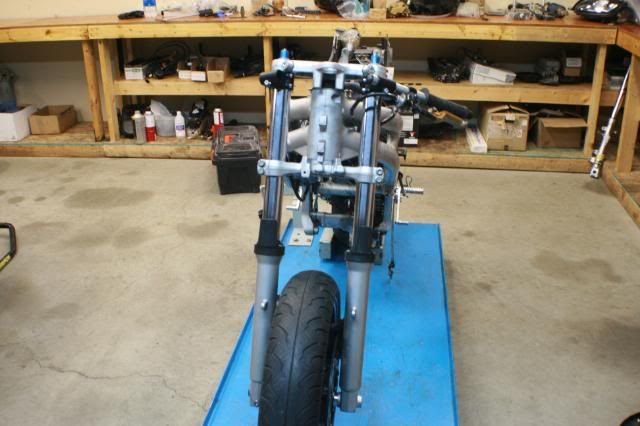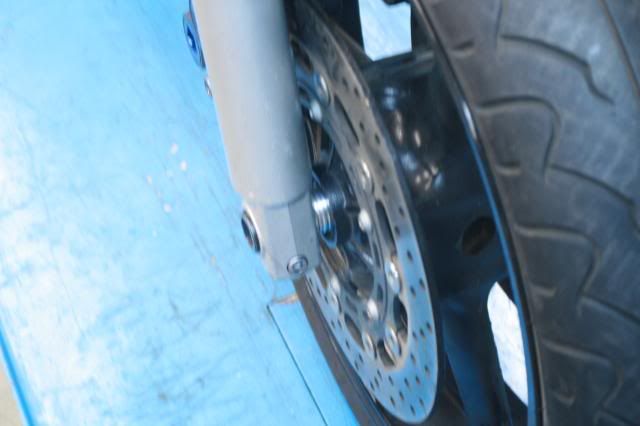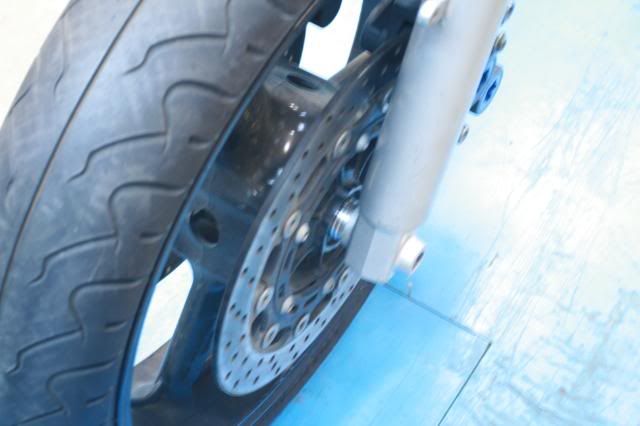 FYI I did these
forks
up with the Race Tech, .90 springs, both the compression and rebound gold valving, and a total tear down and rebuild. I could have just used them with the stock
R6
components, but I am using these babies on the track and I was looking best performance possible.
If anyone is interested I can help you out with
forks
, wheels, calipers, and of course, the SV Racing Parts, Captured Spacer Kits.
Enjoy the ride, and best regards,
Blair