This has been a long time coming. Lost of false starts and life interfering with my grand plans for my SV rebuild. Now it seems I finally have the resources and solidified idea to begin this build. Follow along and comment if you like. I posted here so ya'll could post vs the non posting build section. Constructive criticism, advice, sarcastic banter is welcome.
My SV looked like this when I got it...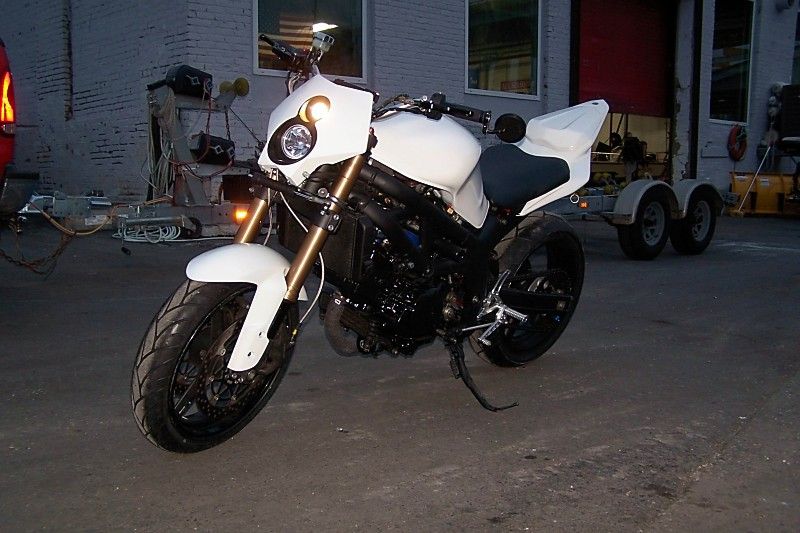 It had an R6 subframe and tail, trailtech headlight, 2nd Gen engine converted to carbs, GSX-R 1K forks, and what looks to be a ZX-10 shock (?) among other mods. The PO did some things a bit different than I would have so that prompted my build plans. The dropped intake valve helped my decision process as well.
Planned mods...(subject to change)
Engine rebuild, cam swap, bumped compression
Yoshimura full system headers, R77 can
Refreshed carbs with Ivan's Jet Kit
LSL crossbar handlebars
Triumph Daytona 675 Subframe/tail
Ducati Monster headlight
House of Kolor Gamma gold w/ Tangerine candy on the tins
Progress thus far: The tank, tail, and fender have been stripped, cleaned and sealed in epoxy primer, awaiting block sanding and paint.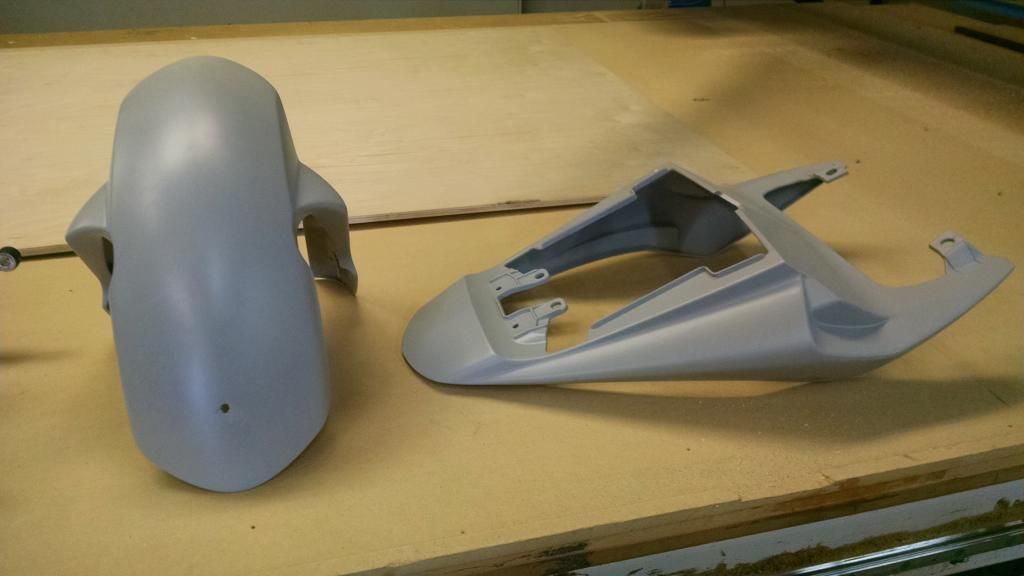 Im going to start fabricating the brackets for the subframe this week. Modification of the lower subframe tubes will be necessary and it gives me an opportunity to try out my new Miller welder!
Frame needs to be stripped bare and repainted. Need to clean up wiring harness as well...
More to come