Here's a photo of the brake-side rearset: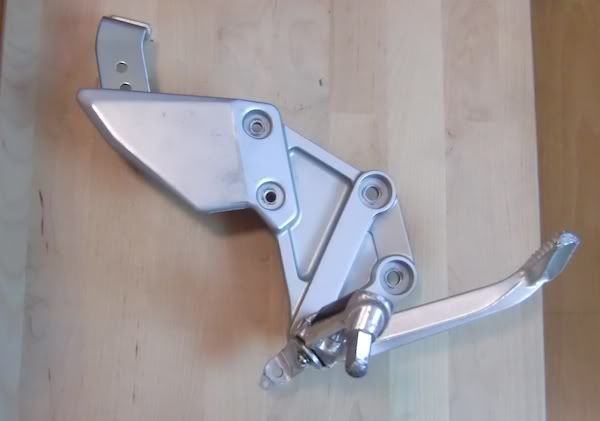 Here's the back. The switch and spring
bcj
wrote about aren't in the photo, but the circle is where the switch sits in its bracket. The arrow is the spring that connects the switch to the back of the brake pedal.
When the pedal is depressed, both springs are activated: one returns the pedal upward; the other activates the switch for the brake light.
I photographed these over a year ago when I was dismantling the pieces in prep for powdercoating. Hopefully, they're coming in handy!