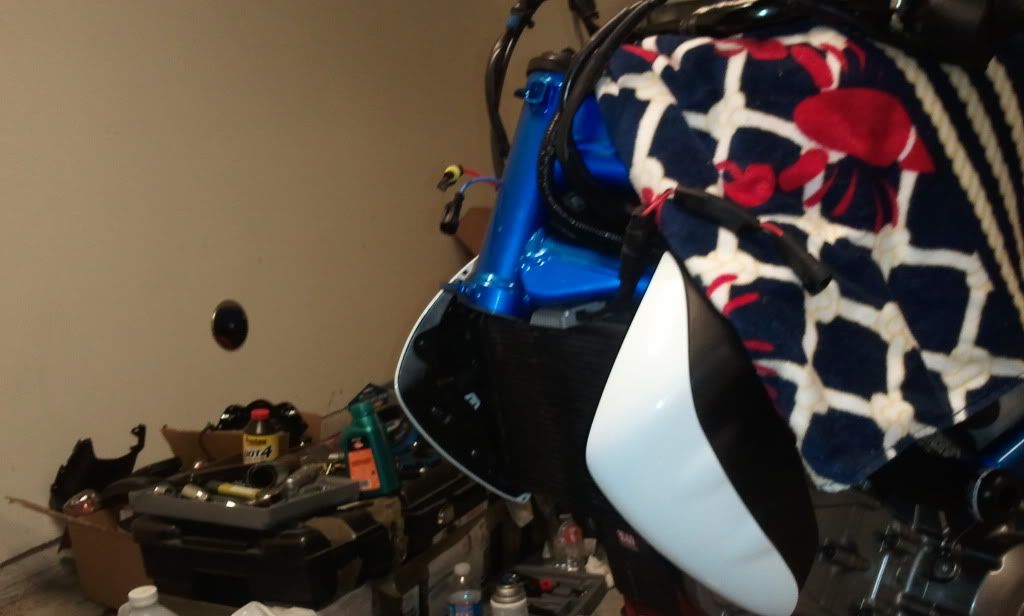 She's extra naked!
By the end of the weekend all of this:
Will have found a new, loving home.
Just so you know.....
Pressing the stems out is.... touchy.
And FYI, they press out from the long side (top) of the lower triple, not from the bottom. And pressing the lower race back onto the gladius stem requires a special tool...
Hence, the above pictures depict my half-finished project, instead of my finished one like it was supposed to be.
I ruined the gsxr lower triple trying to press the stem out from the wrong direction, so now need to immediately source another one.... and instead of having at least the gladius back in one piece with stockers, I couldn't put the bearing back on.... So yeah.
However, (pause for effect) I have connections with a suzuki tech, and I'll have another gsxr lower and access to the bearing pressing tool tomorrow.
So yeah, stay tuned for the finished product.
I'm also going to be putting the steering stabilizer in, somehow. We'll see how that goes.