Quote:
Originally Posted by
turnenem
Stock VFR400 nc30(baby brother of the rc30)
(no longer in production but avalible used- check raresportsbikes.com)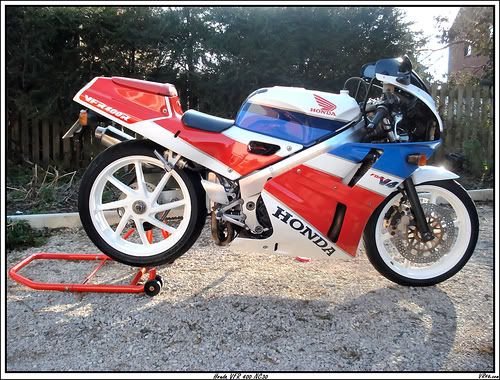 You can get them all day long in Thailand for about $2000.00 or less, depending on condition. Unfortunately, shipping them here is problematic. GRRRRRR
This was mine.
Sorry, I can't resist a chance to photowhore my long lost love.
Every now and again you can also see some really nice CB400's running around, too. If I do retire there, I know the first thing I'm getting.