Oh and the top GIVI case and rack aren't too bad.
The side cases weren't too bad either, but the SW
Motech rack would not fit with the GIVI top rack.
Don't believe Revzilla on this! I fabbed up my own
side case racks for about $50.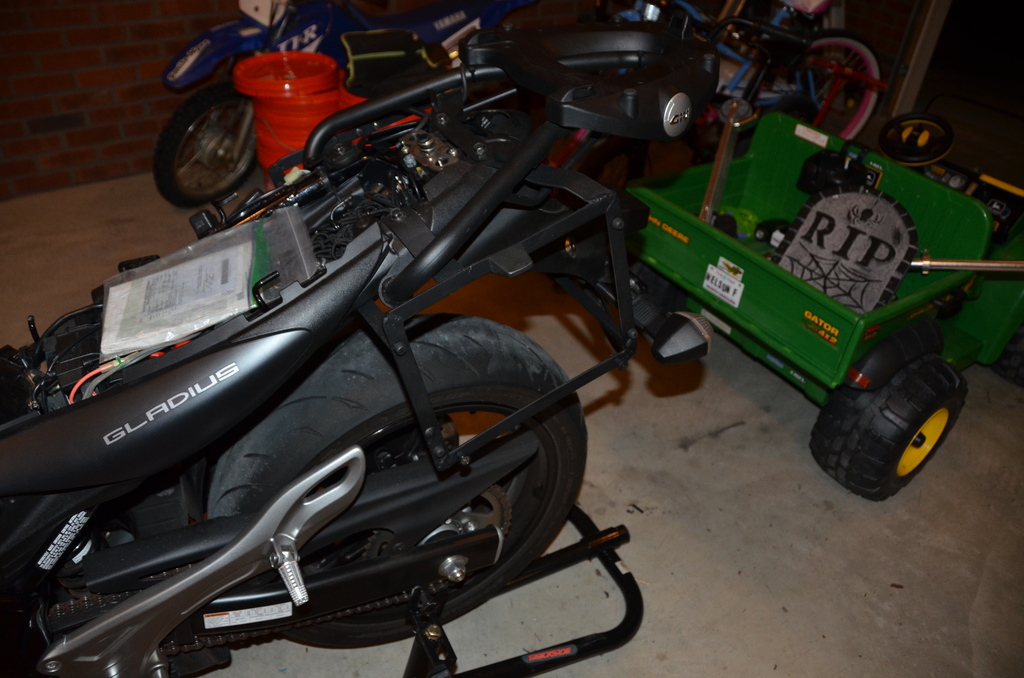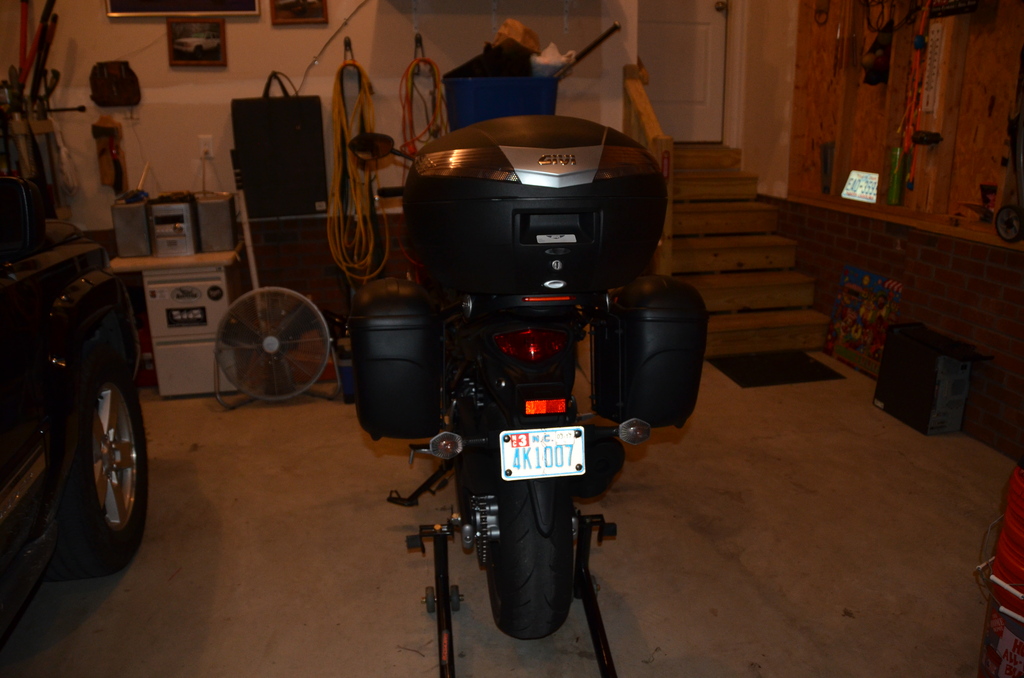 Had to relocate the rear blinkers which wasn't too hard.