Well... i have an update for you.
Knife work:
I cut out the handle material. Horse stall mat; the ultimate handle material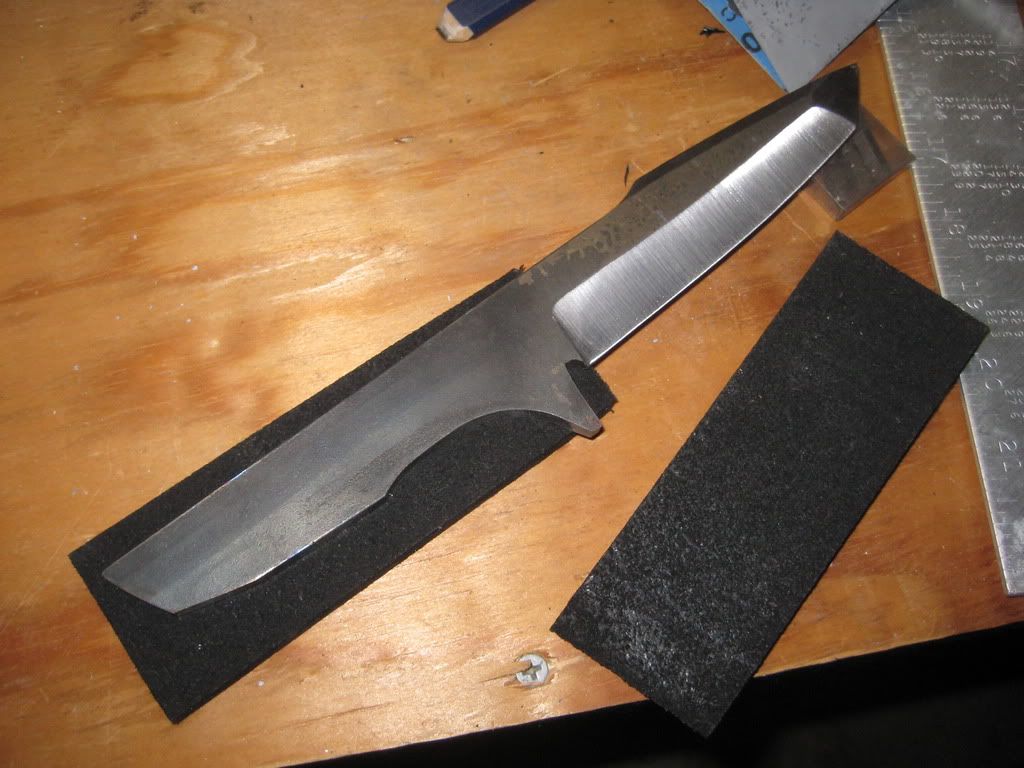 cut the holes and transferred them to the handle material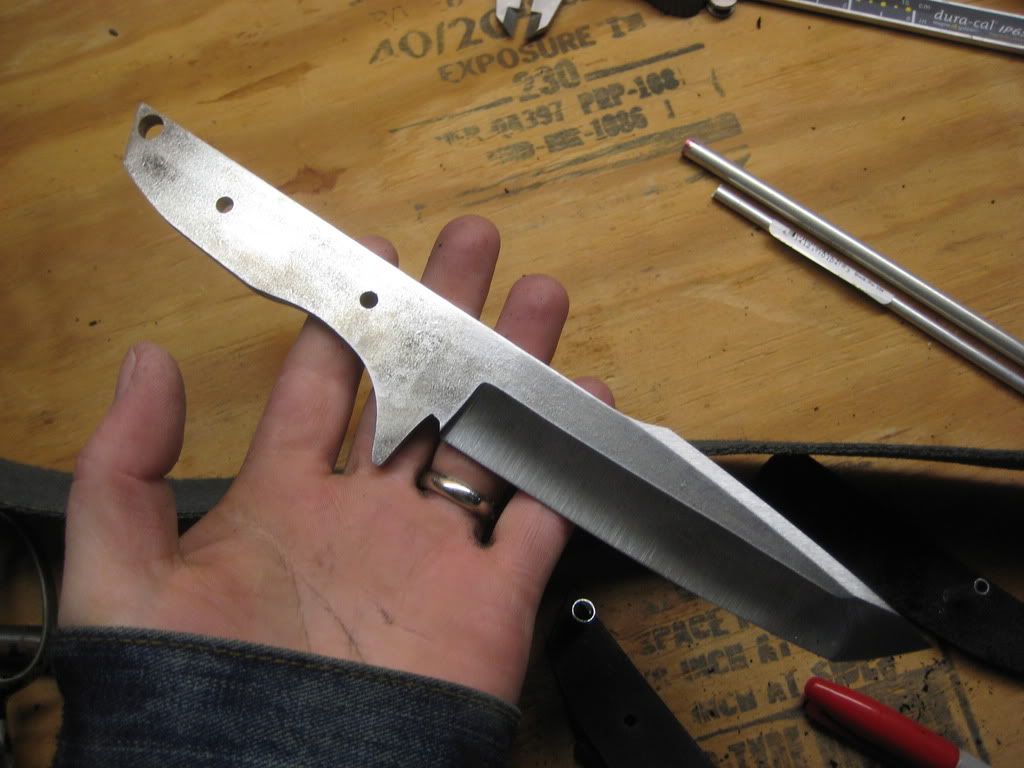 then i roughed the handle out and glued it on before flaring the tubes. the string holds it tighter than clamps
glue dry, string off,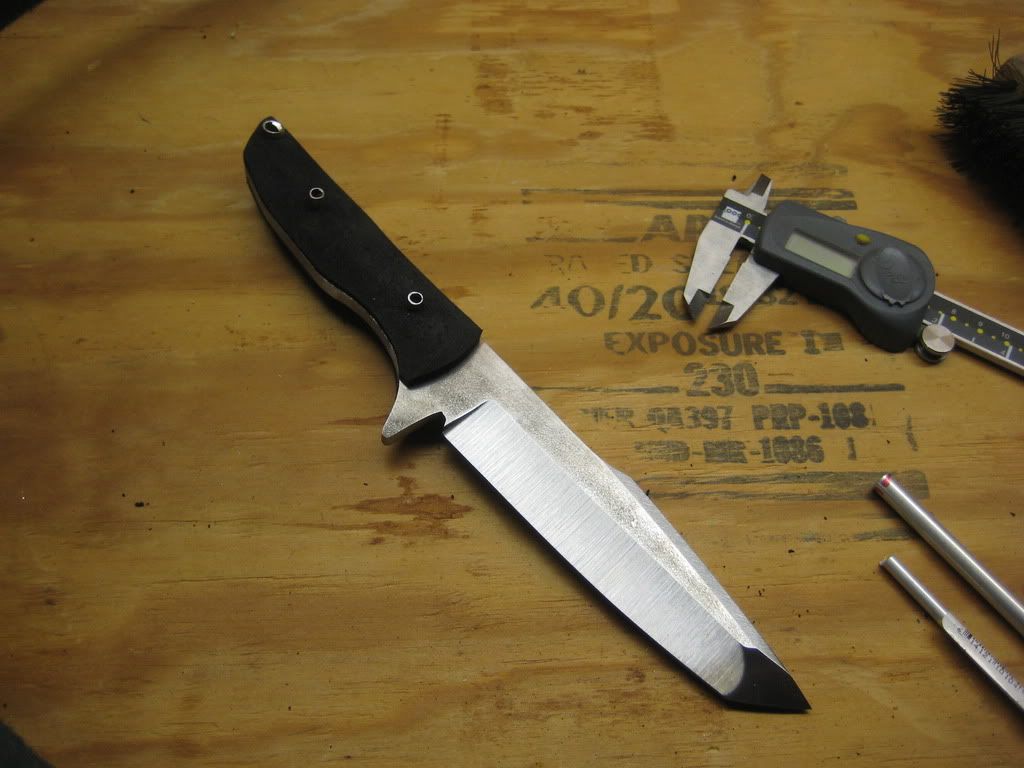 and.. the finished product ready to cut
i have been doing some machine work as well.
new 50mm headlight clamps... (there are 16 of them total)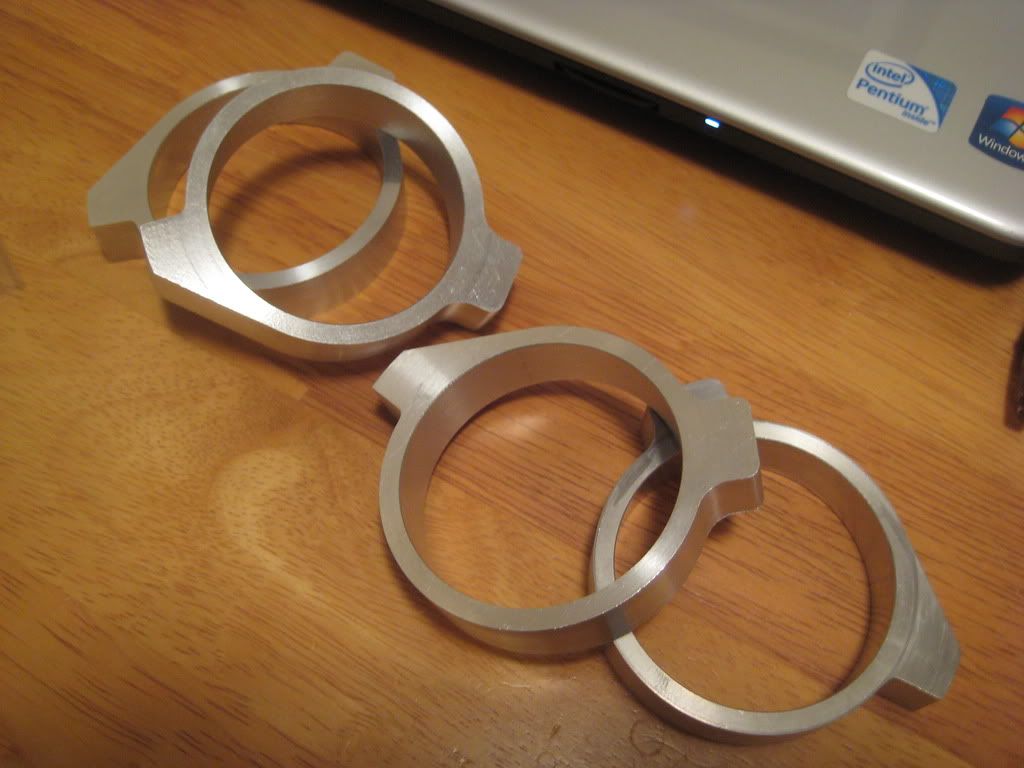 and the beginnings of a clip-on
and... here are the finished clip-ons. i am re-making the bars with a solid stainless stell adapter and beef up the screws to 1/4-20's the clamps and bars are 6160-t6 aluminum and the adapters are 7075. they will be 416 stainless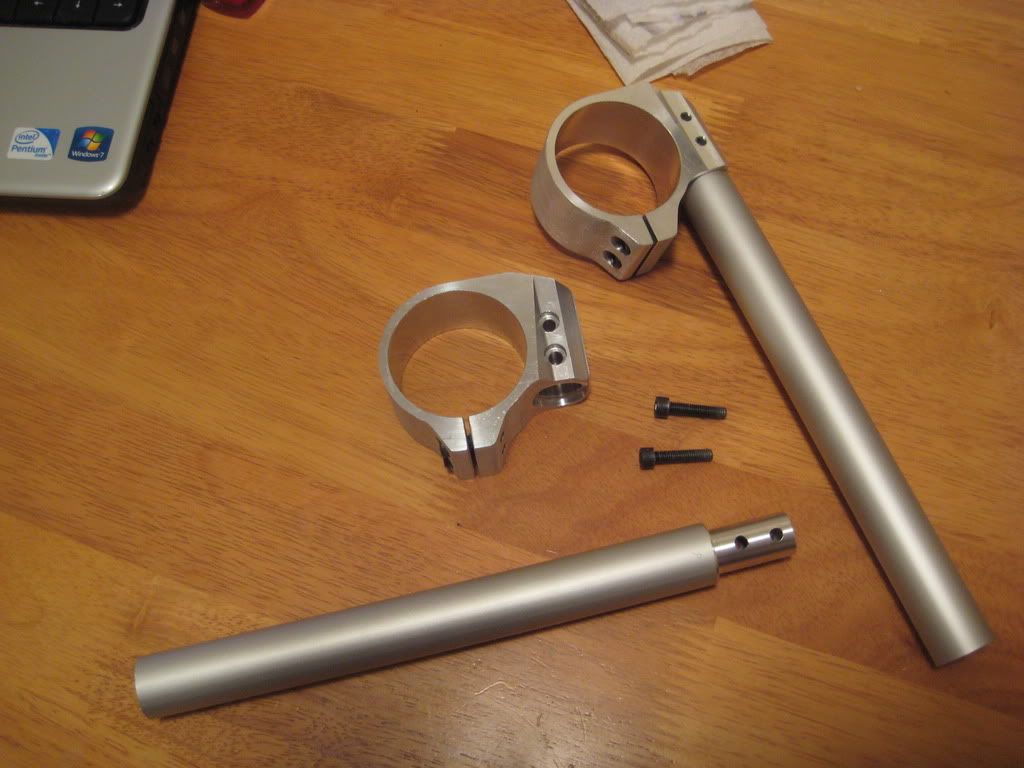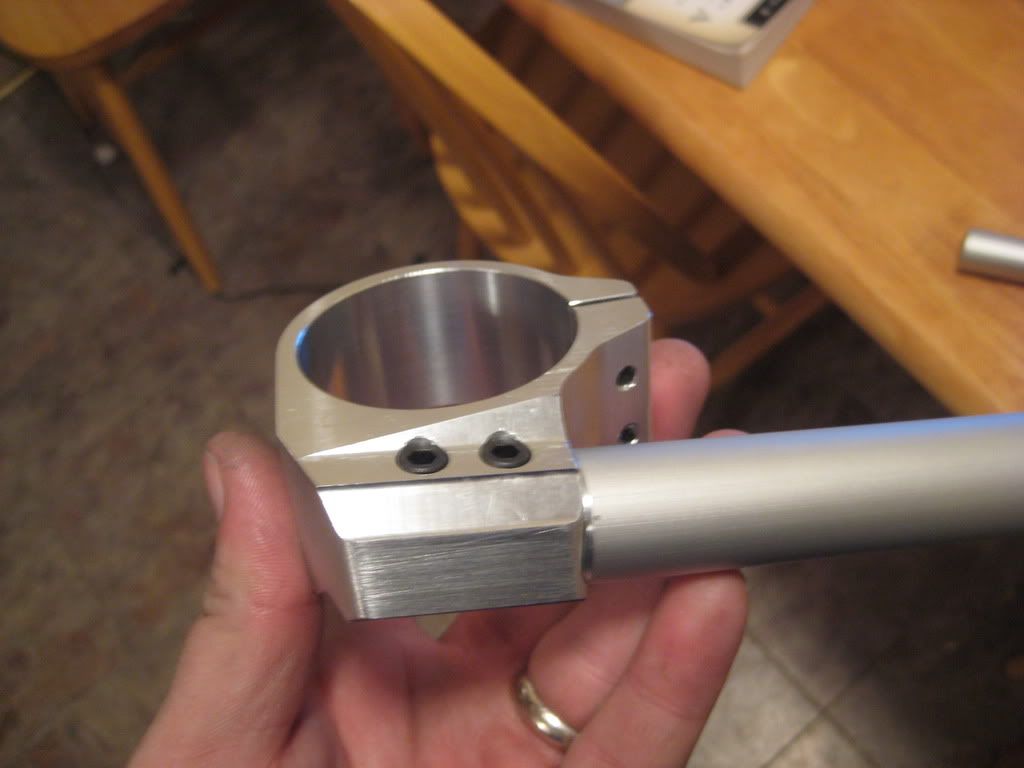 So... my wife and i drove up to MD to get the front end and give Zach the knife today.
i am now in possession of a USD front end with custom triples. thanks Zach!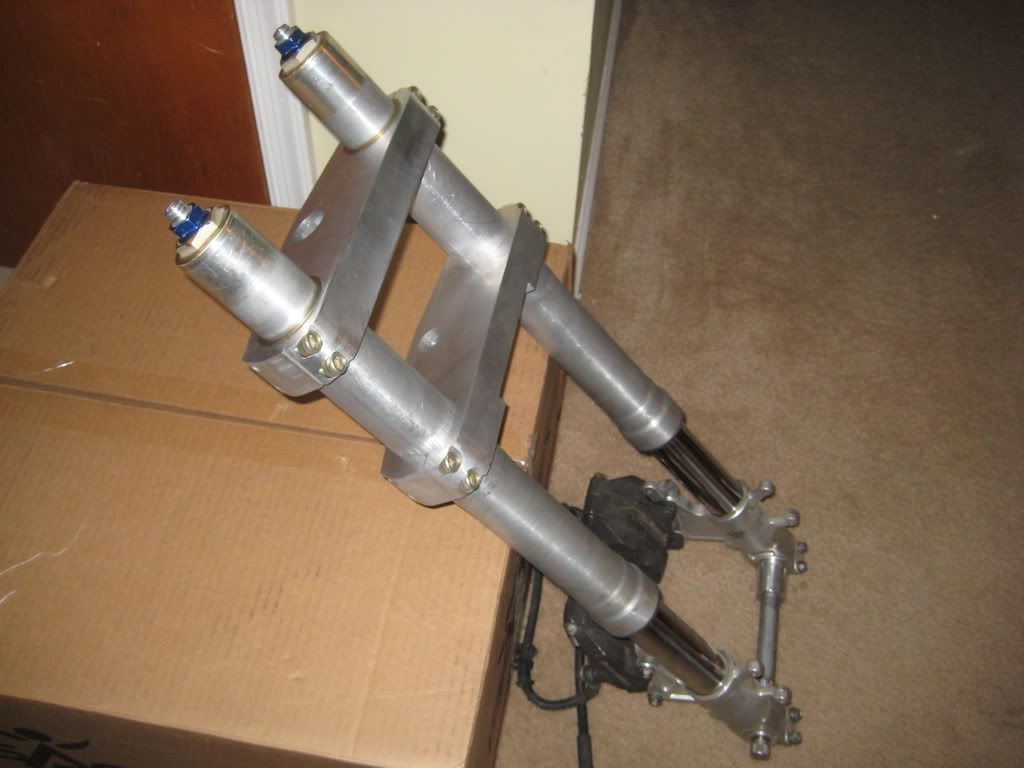 and... i just had to try out the clip-ons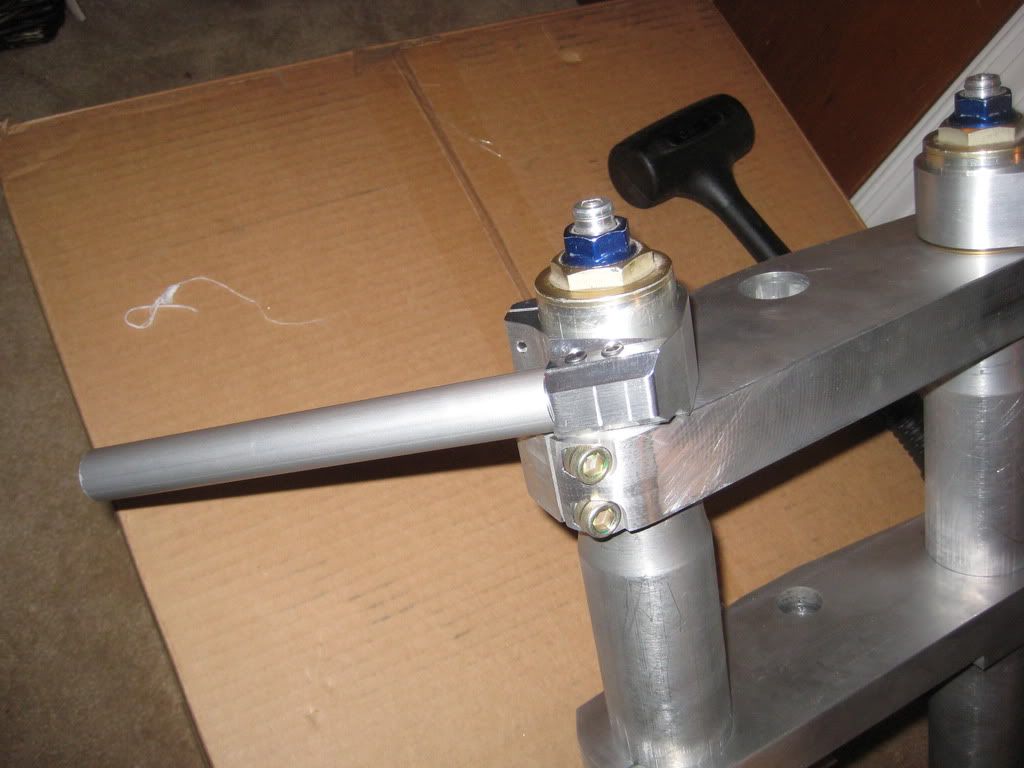 the triples will be getting a stem of their very own for Christmas as well as a face lift and liposuction. makeover time!
i cant throw out enough rep for Zach and all he was done. and Denver donated some 320 rotors. thanks man!
more to come...