well....
i ran into a bit of a snag...
I got the mold sanded, and bondo'ed then i sprayed a little primer in there to help me see what i was doing.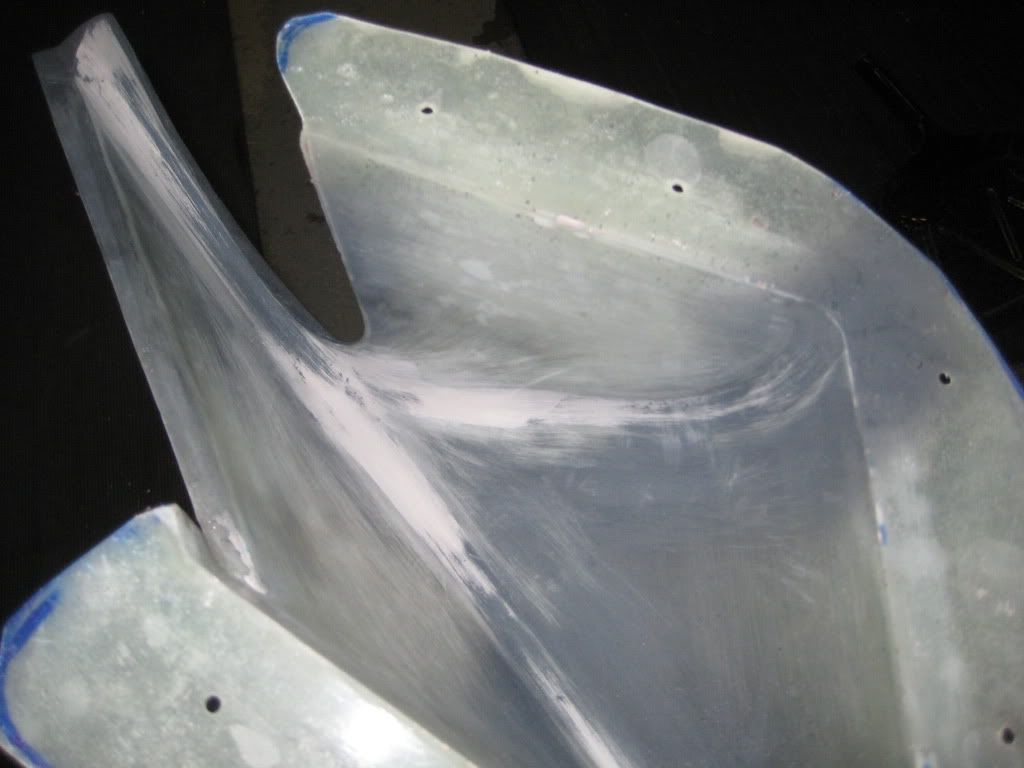 The primer goes into all the dips and mistakes...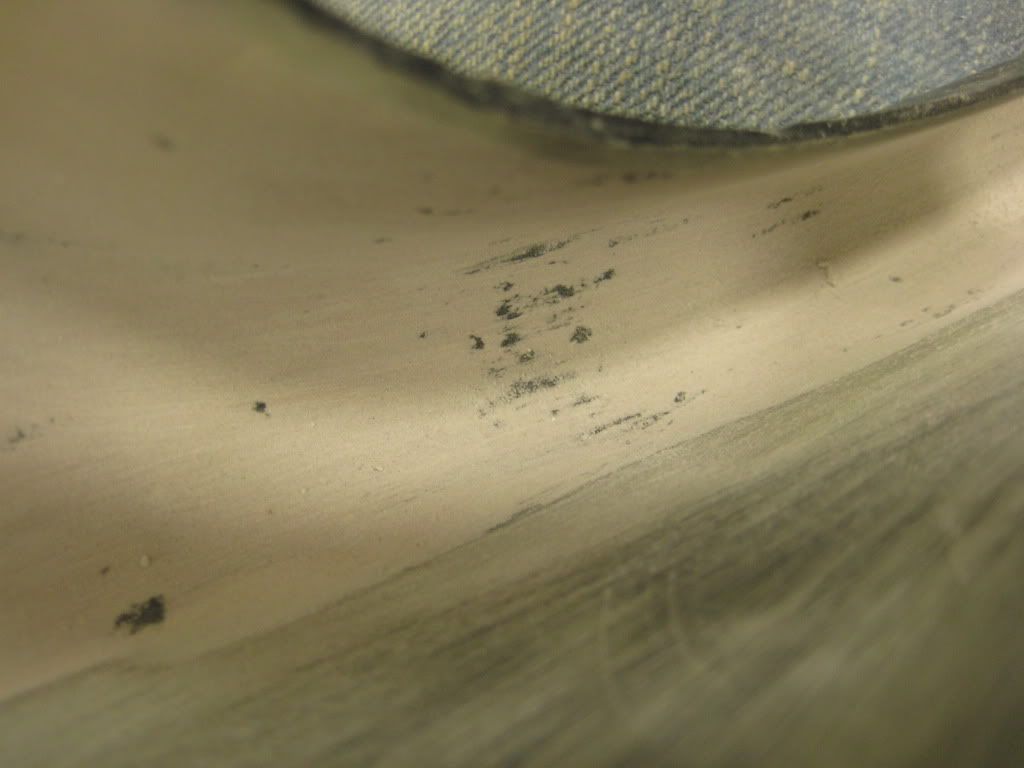 so then i sanded it smooth (this goes for both sides)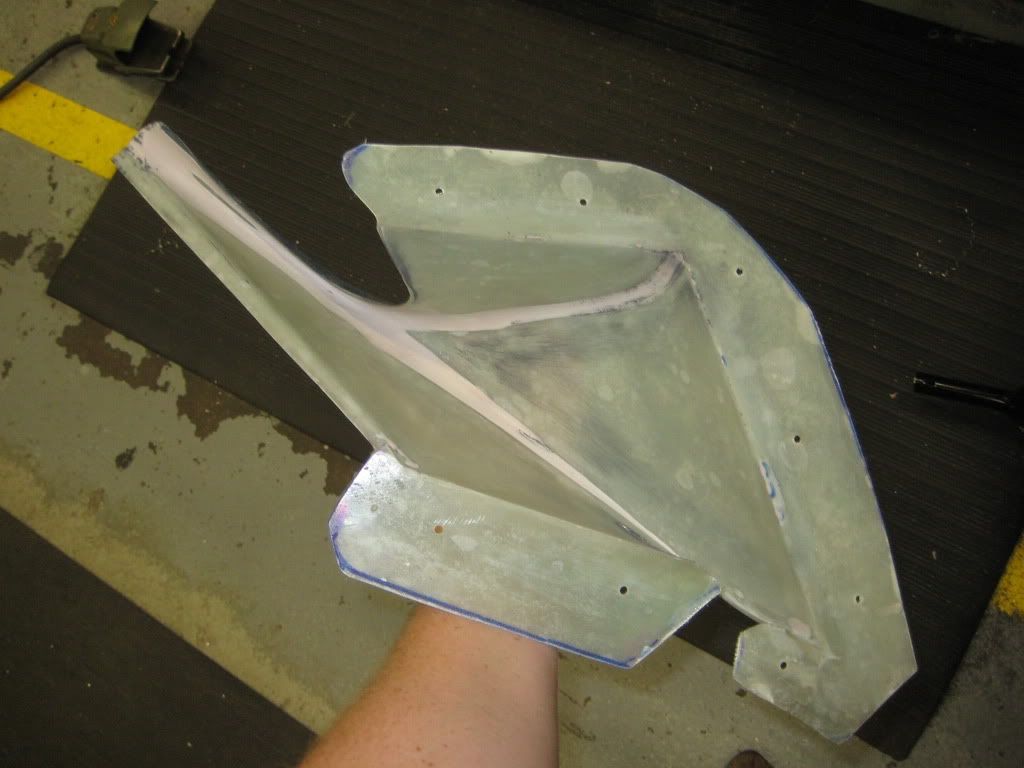 a little bit more primer, and sanded to 1200 grit, then 4-5 coats of wax, bolted together then PVA. in other words, ready to lay up the carbon.
I had all my peices cut out and ready to go...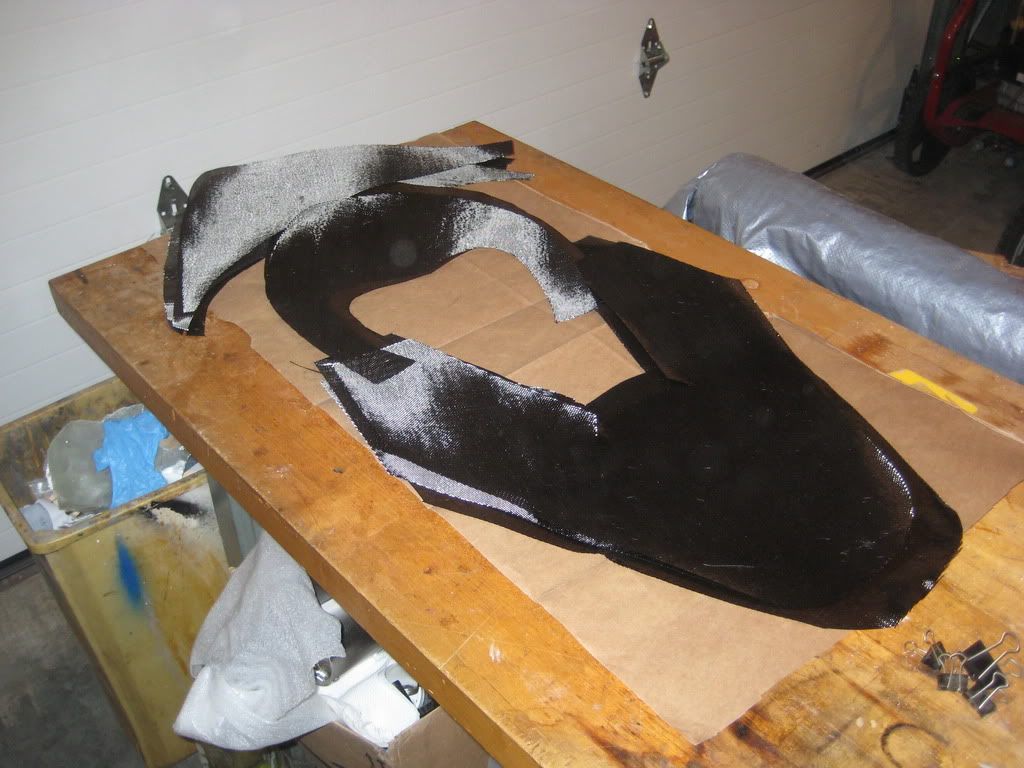 And then.. disaster struck. I had already practiced laying up the carbon inside the mold with the brown paper templates, but with the resin, the cloth was unmanageable.... so i ended up cutting the peices in half and laying the parts up sperately.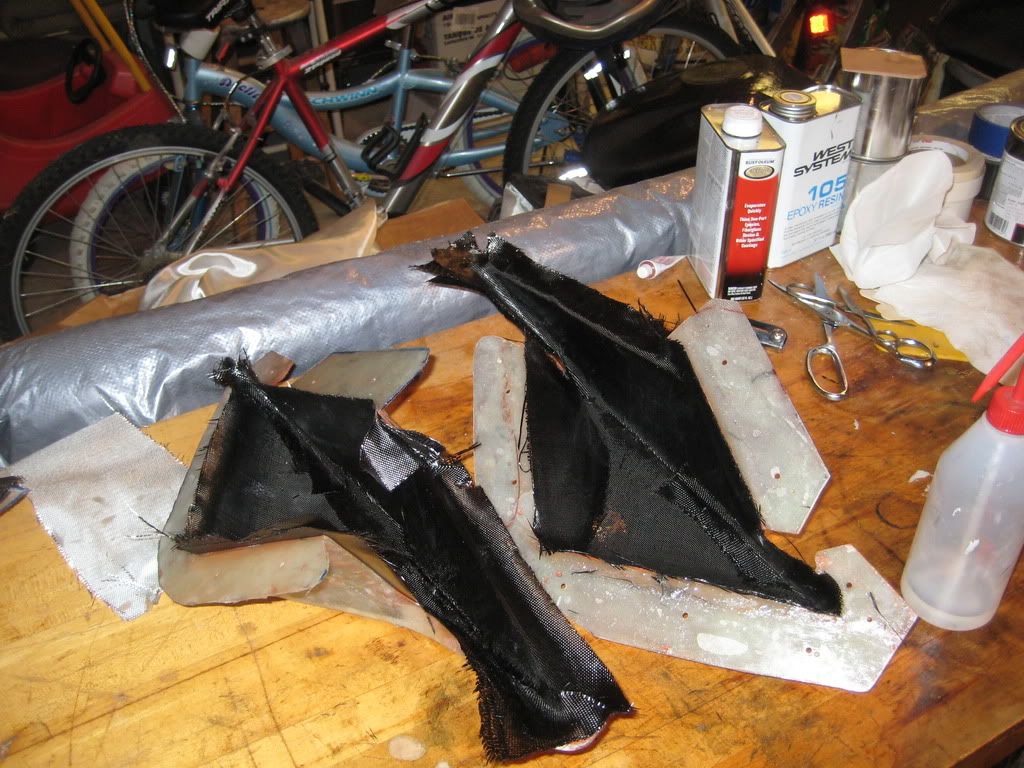 This will add a step, but the parts will be better.
so... they cured, and before removing them, i used a razor to mark the exact edge of the mold on the part.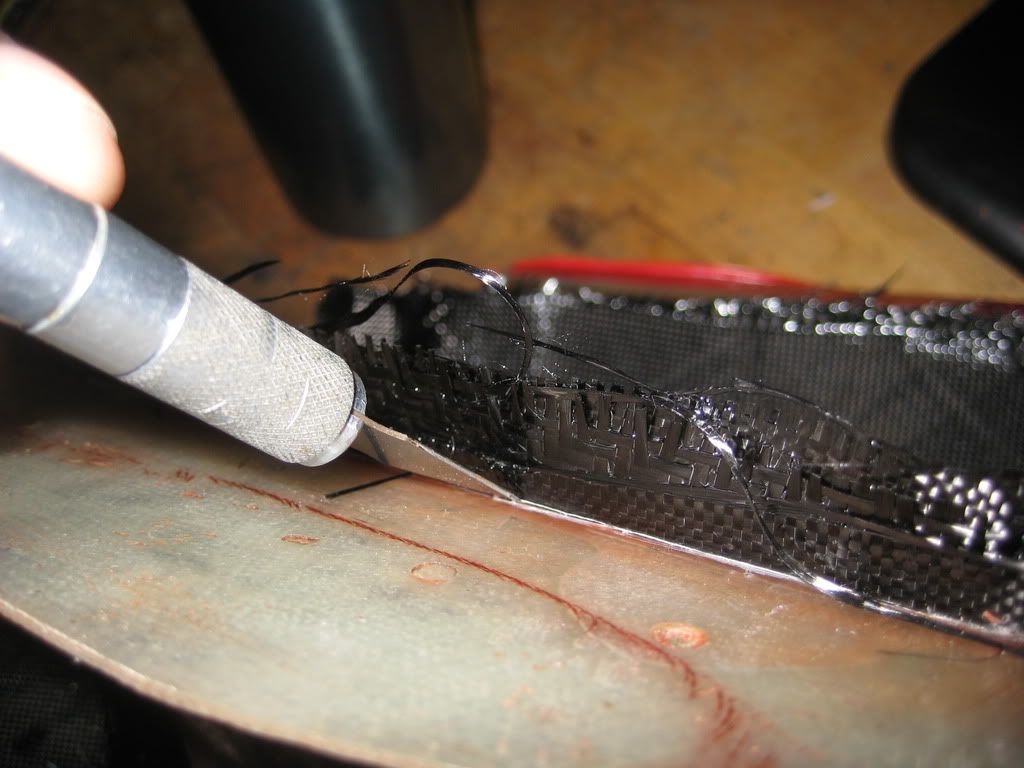 then i popped them both out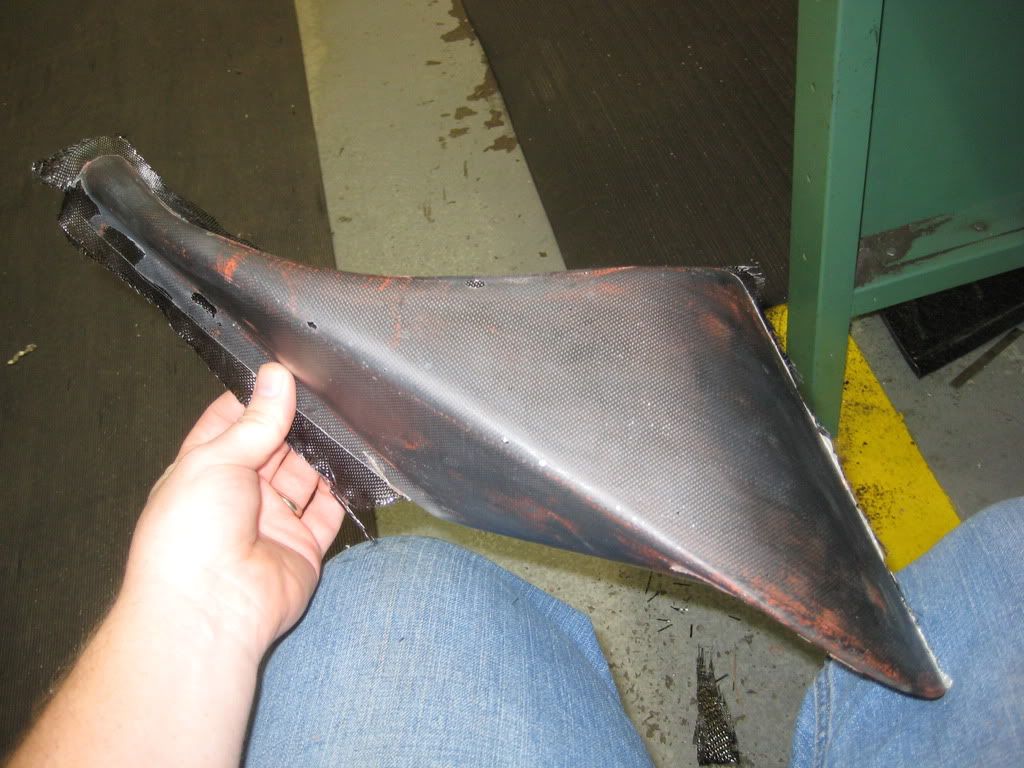 I trimmed them to the line, and viola! here is the tail. (it is going to need some sanding.. dont worry, the red will come off)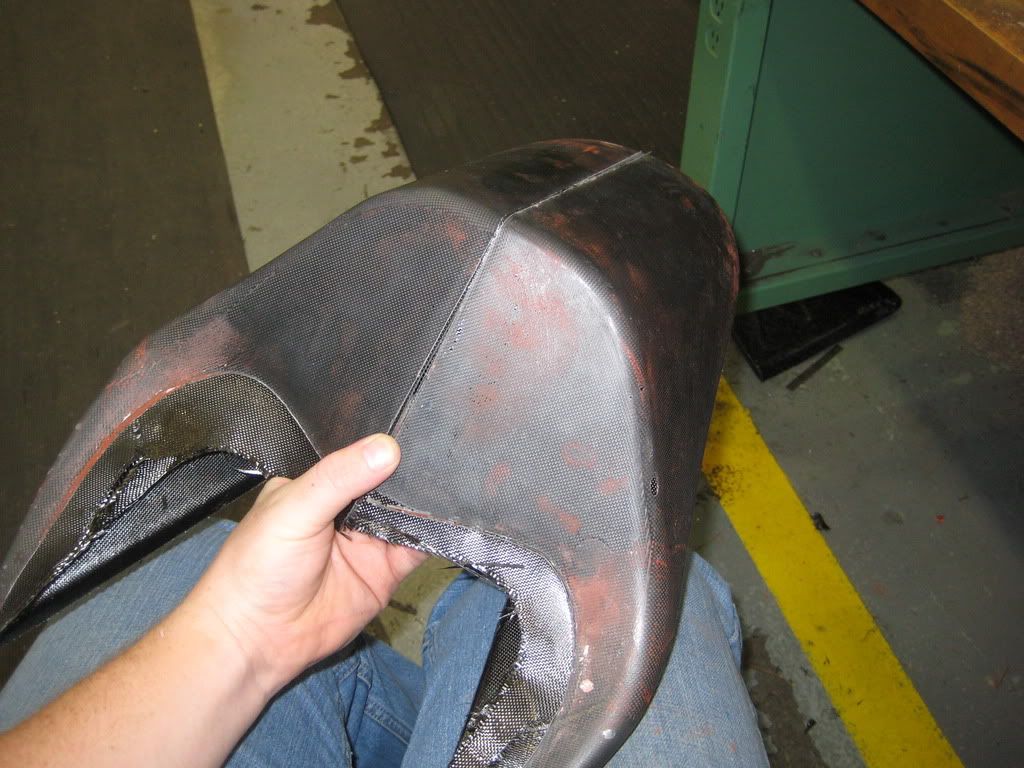 so then, i will bolt the parts back together and run carbon down the seam.
The benifit with this is that i will do twill for the next tail, and it will look even better with a seam down the middle. i can get the pattern to mirror itself.
I also got the side-covers done.
Molds ready for carbon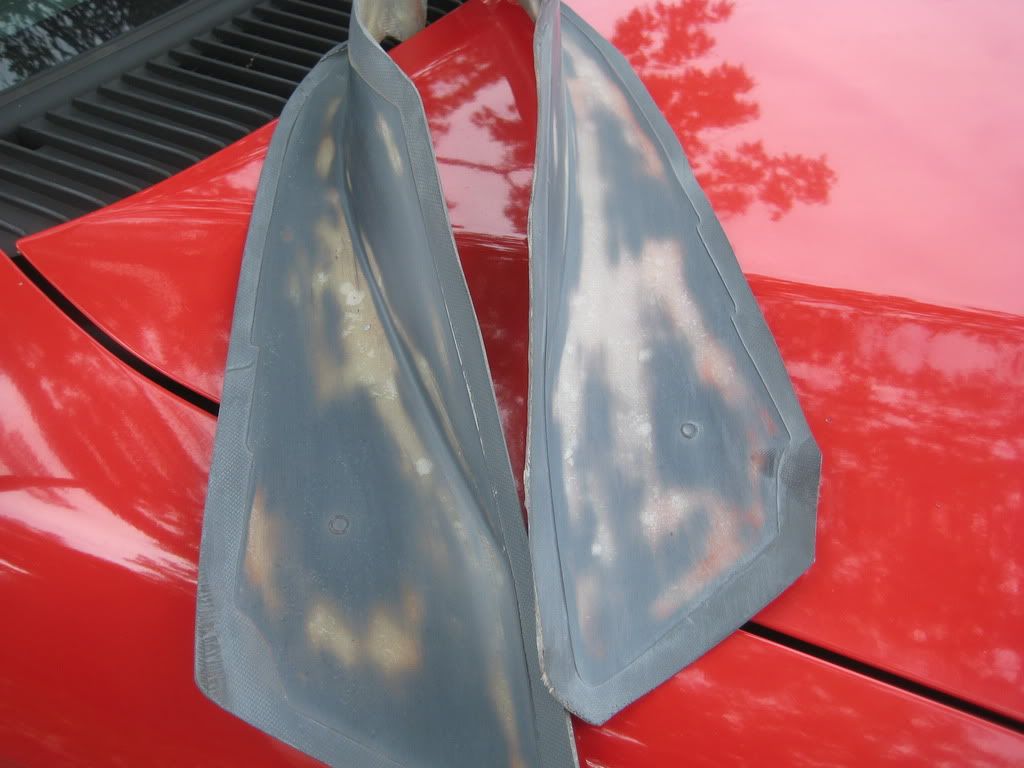 and then all laid up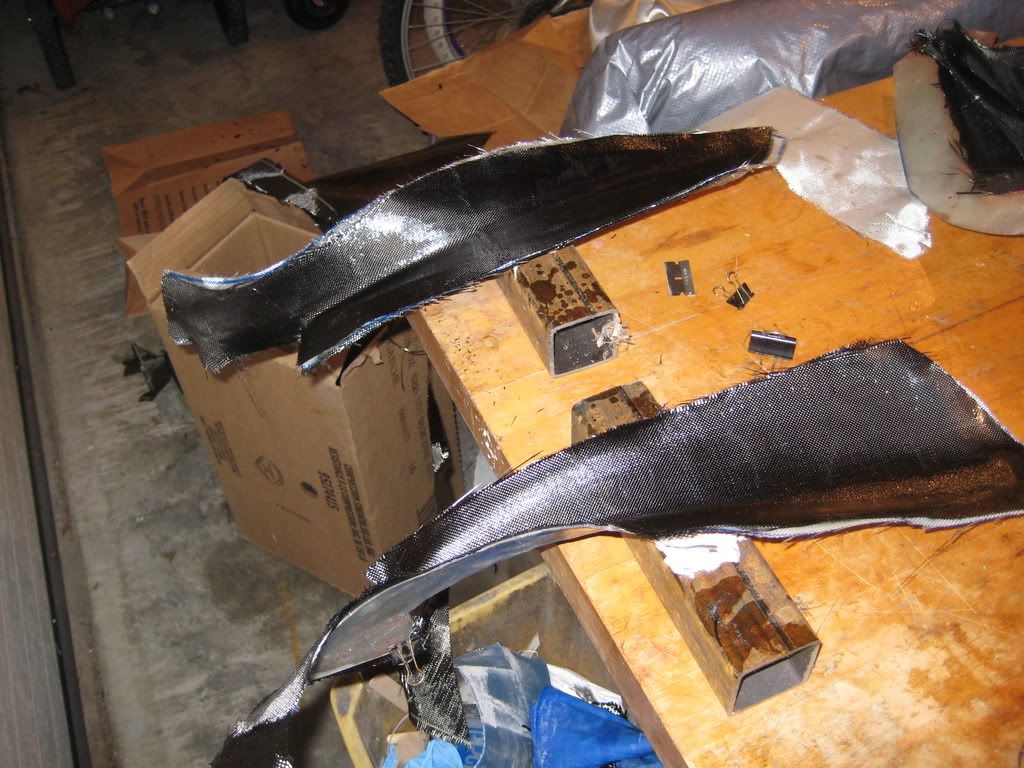 anyway.. i will post pictures as soon as the resin cures.
thanks!