okay!
now that the current body work is done and ready for carbon fiber, i am going to rebuild the engine. that way i can mount it in the frame and do any welding necessary on the frame
(radiator and exhaust mounts at least) so that i can then paint the frame and engine.
Now, i will say this up front, i do not know what wear looks like, so if you see something that should be fixed or replaced PLEASE shout it out. i need you engine gurus to help me out here. thanks!
Here we go:
Valve cover removed, i didnt figure you needed a picture of the valve cover on....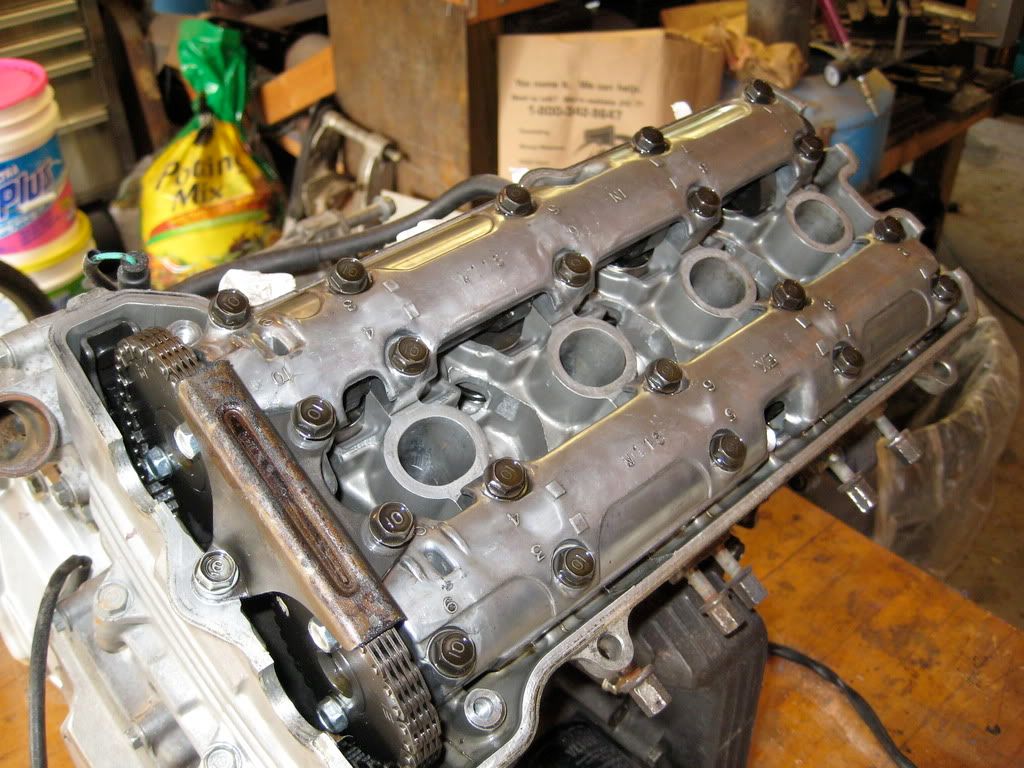 Now, loosen the bold in reverse numerical order to allow the covers to de-compress evenly (dont worry... they are numbered)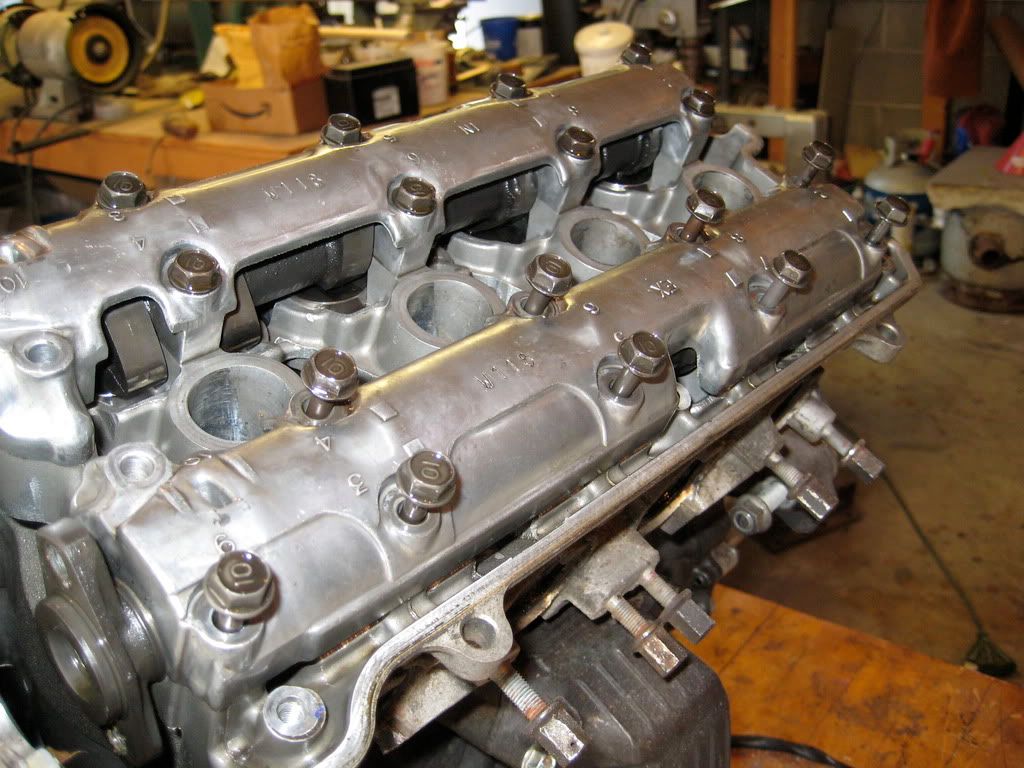 i guess i should post pics of the cams to check for abnormal wear or damage...
valve followers numbered for removal:
valve followers and shims removed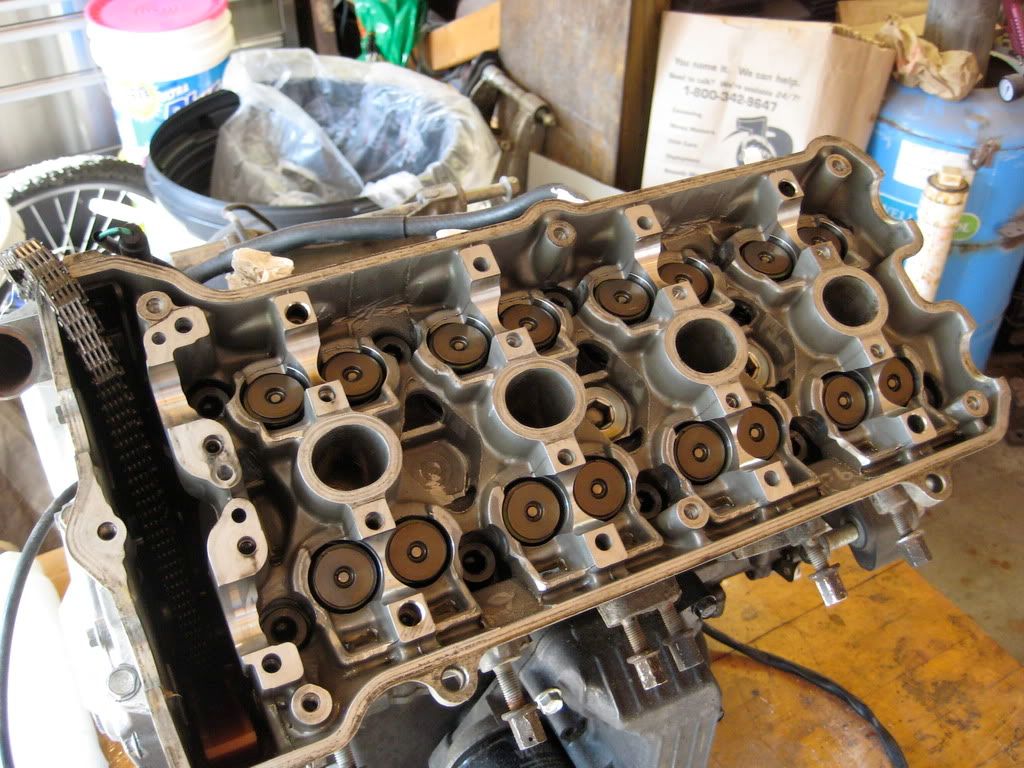 head removed: look at the water where the head gasket was...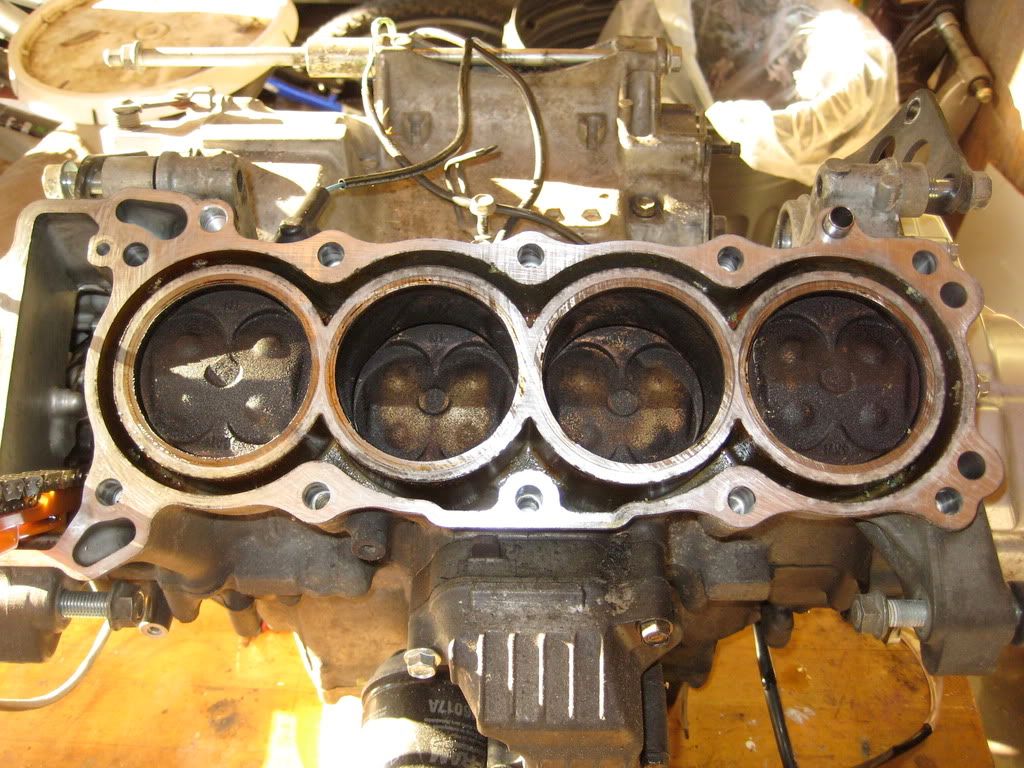 Blown head gasket...now, the $5 million question is... is the head warped?
Clutch cover removed... and why is there coolant in here?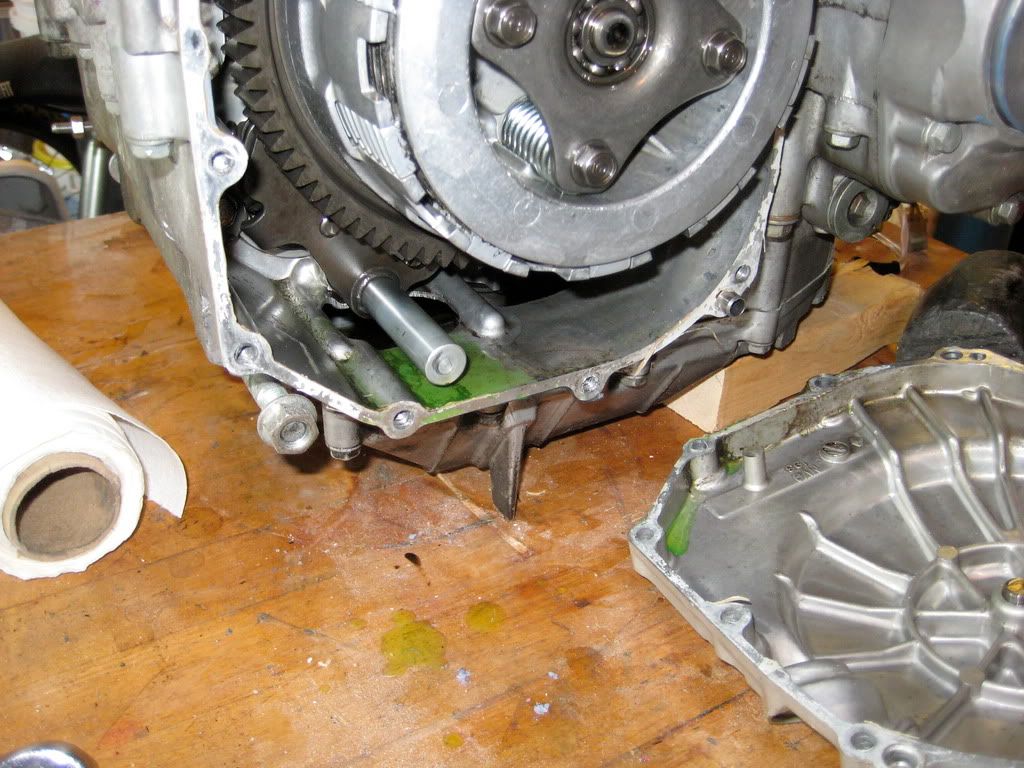 it would appear that someone has been here before me... (and the put on the washer that says "outside" on one side... the wrong way around...) FAIL! new nut ordered...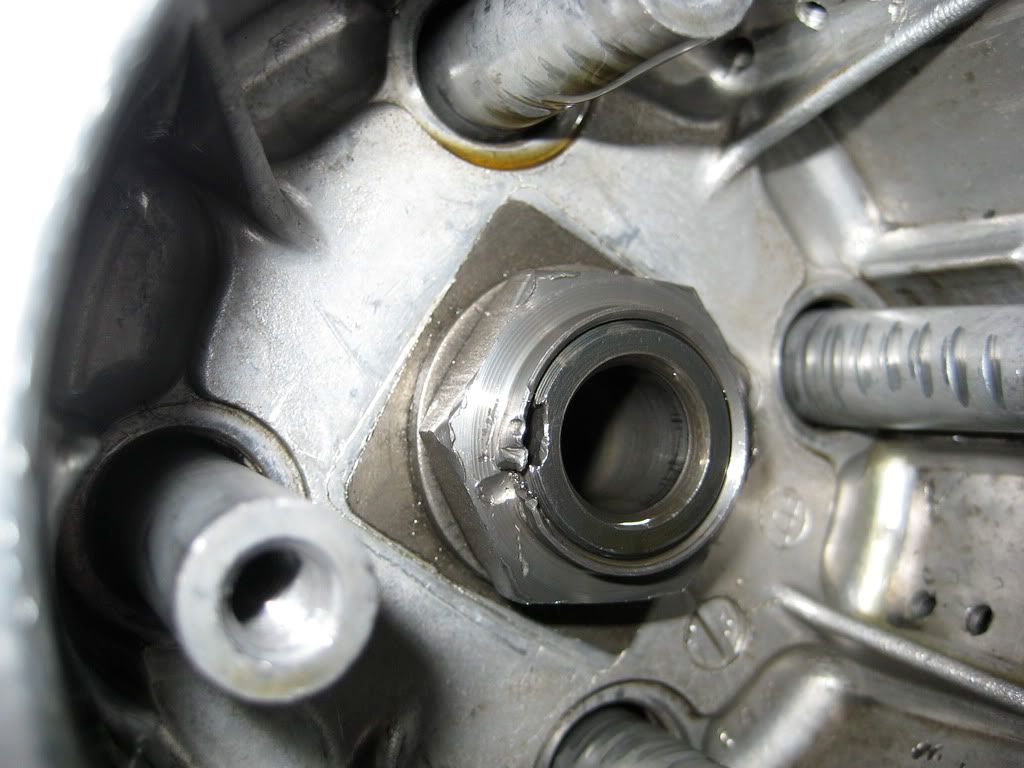 is this stock?! i know one of the POs used this as a race bike...
removing the oil pan... EW! at least it isnt milky right? could all this have leaked through the head gasket? this seems like alot of "leakage"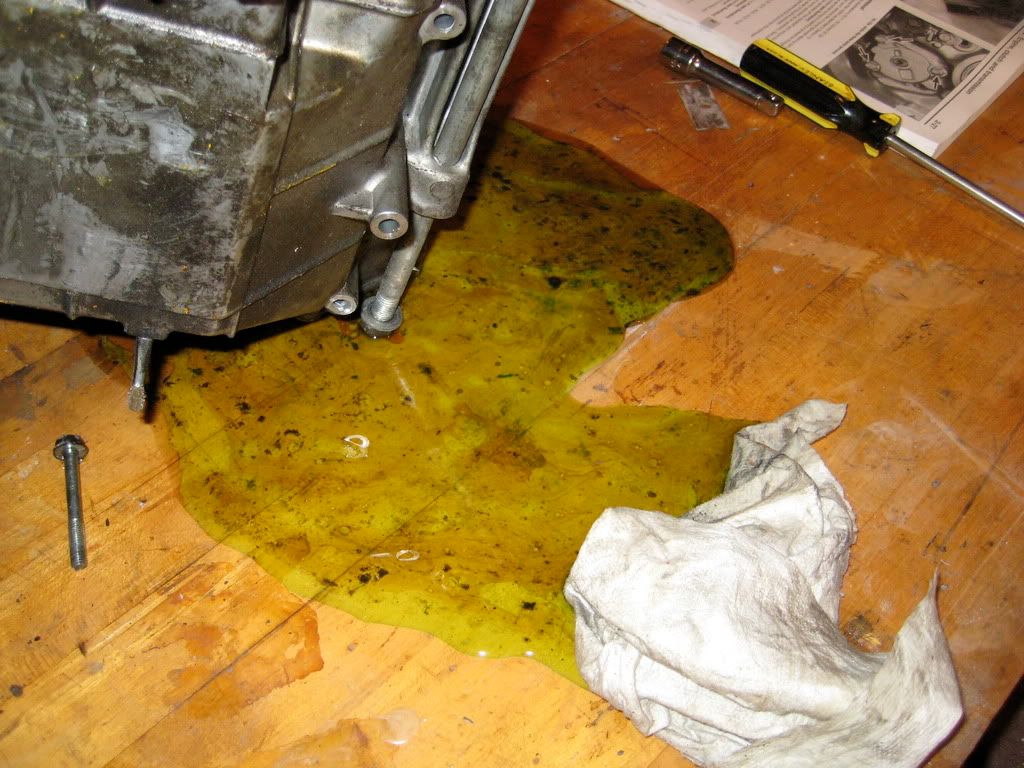 oil cooler...
oil cooler GONE!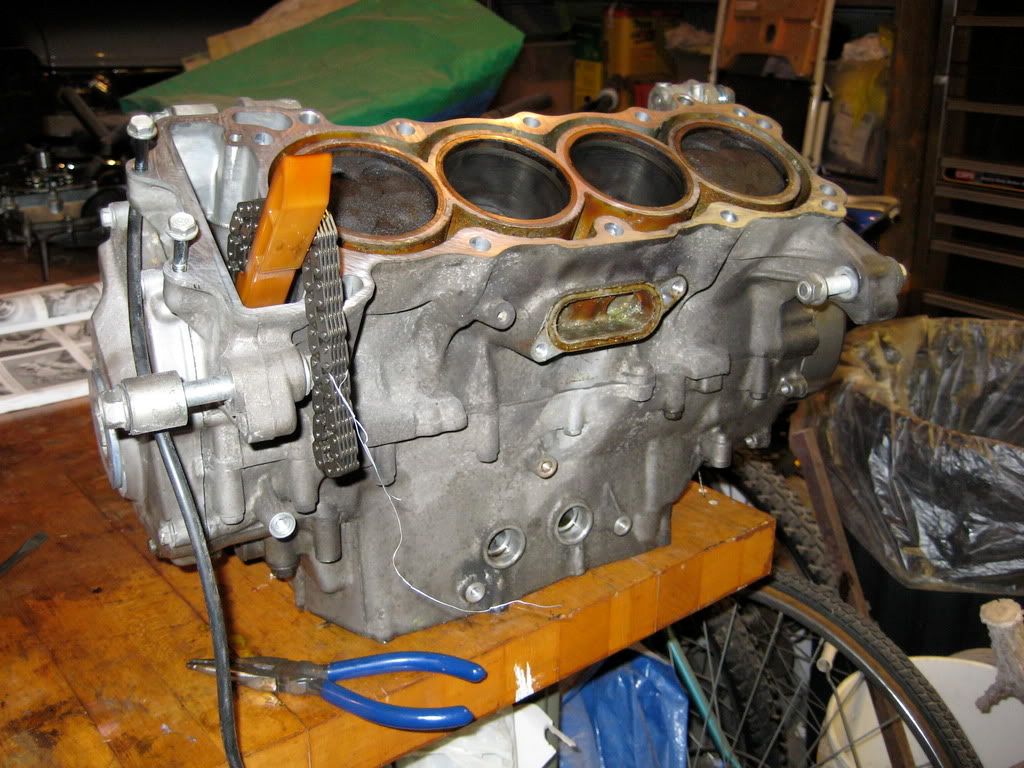 removing the gear shift mechanism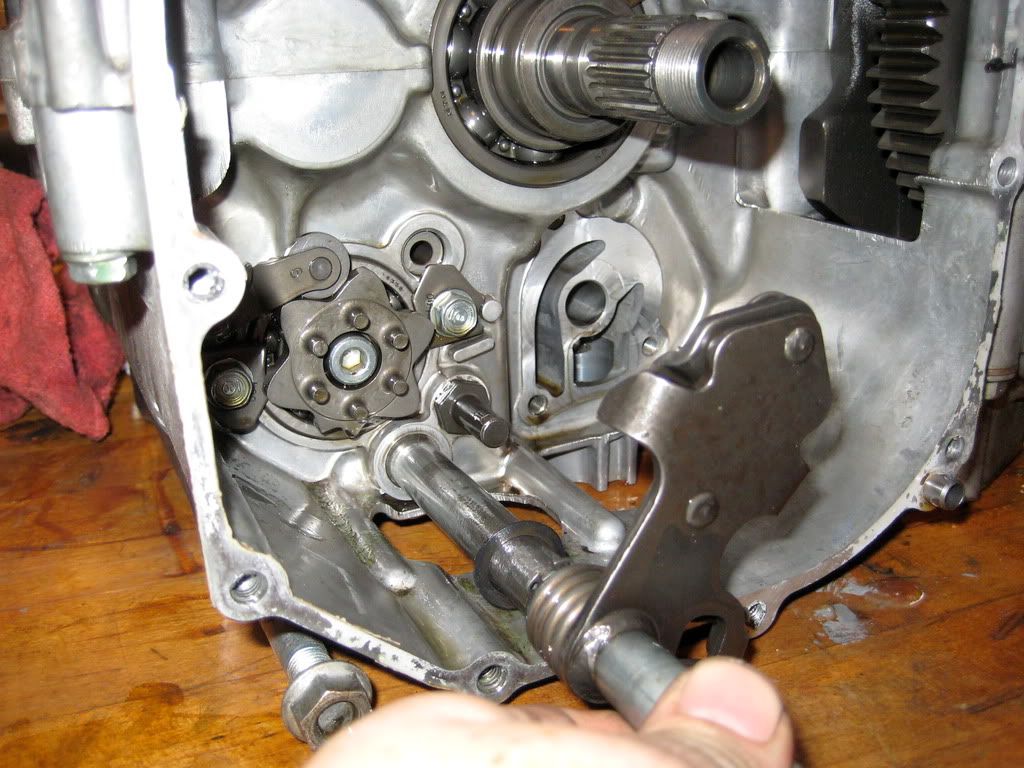 used a wire brush on the piston heads... cleaned up real nice!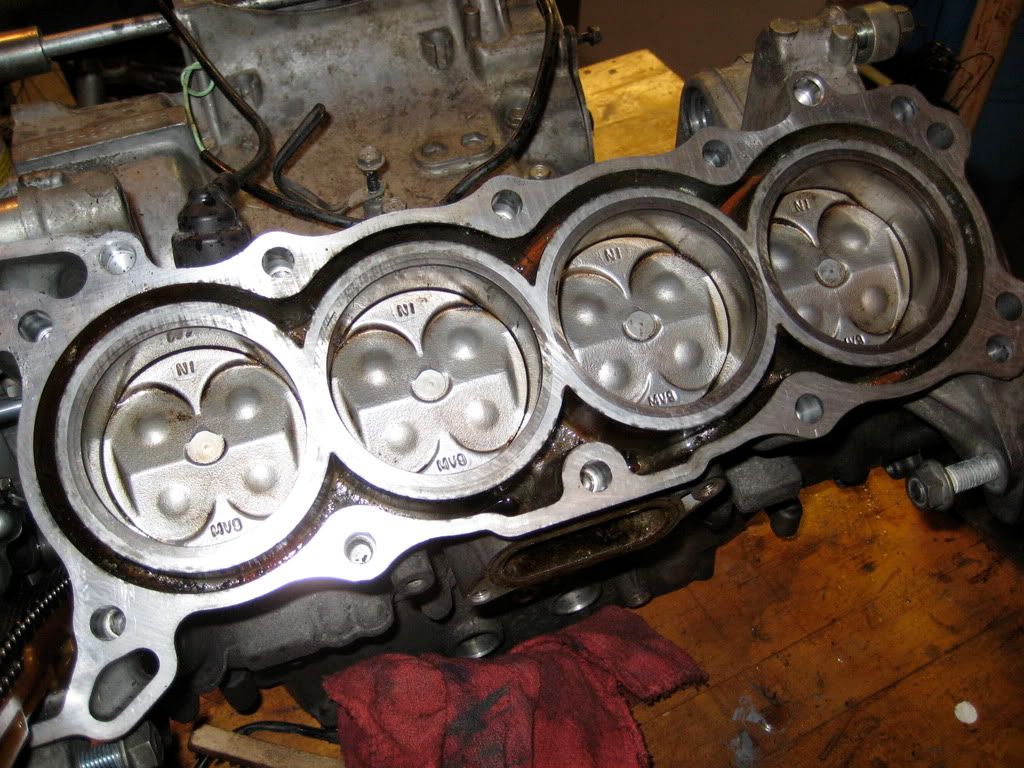 stator cover removed: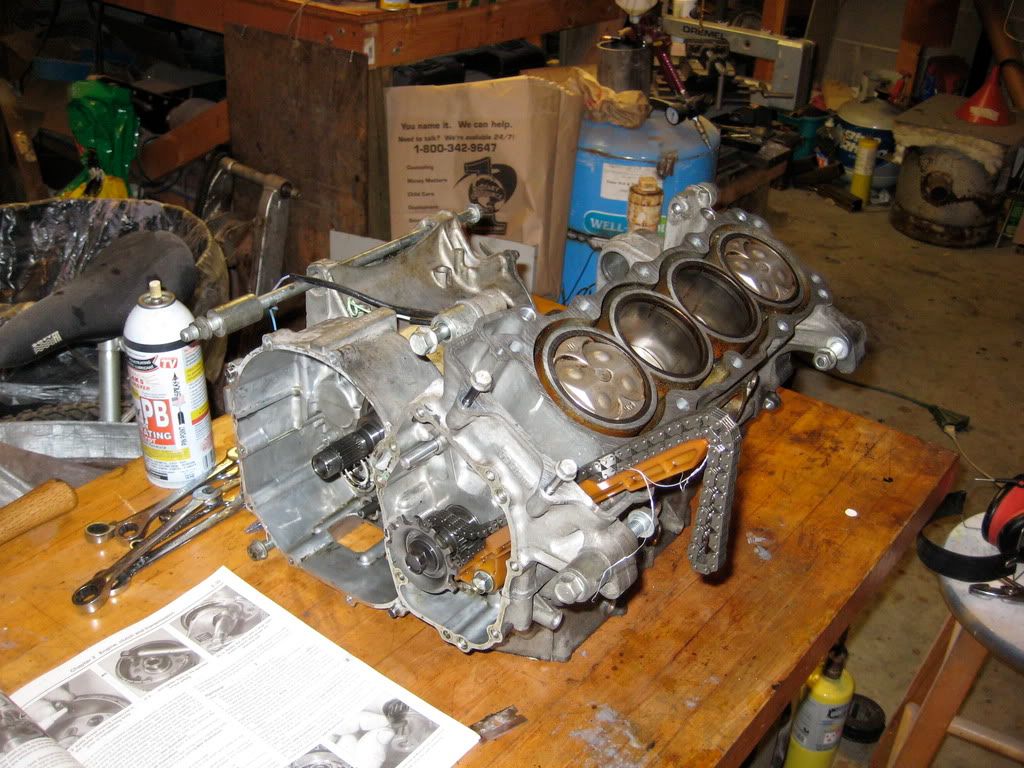 Pile of parts on the bench...
I am kinda stuck cause i need a "honda service too" to remove the magneto as well as a funky torx, so i have to find something that works, or find a tool. any info on that? after that comes off i will be able to split the cases and double check that there isnt a hole the coolant is leaking out of, then everything will get cleaned and re-assembled with new gaskets and seals... i am gonna do a valve job for sure, but not till i get everything else back on.
anything else i should do while i have it open?
thanks for looking!
~Chris