haha
sorry i have been out of the loop for so long.
and No.. it isnt not sold. but it will be imminently. i am getting it ready to sell right now.
i am getting a new cam chain for it, after replacing the cam chain tensioner didn't resolve the chain clicking issue. I am also re-doing my battery set-up and making carbon fiber lower fairings. It kinda sucks that i am making them now just before i sell the bike.. but it feels like a cheat to have those crappy alloy plates there on the bottom.
Got it all torn down to replace the cam chain tensioner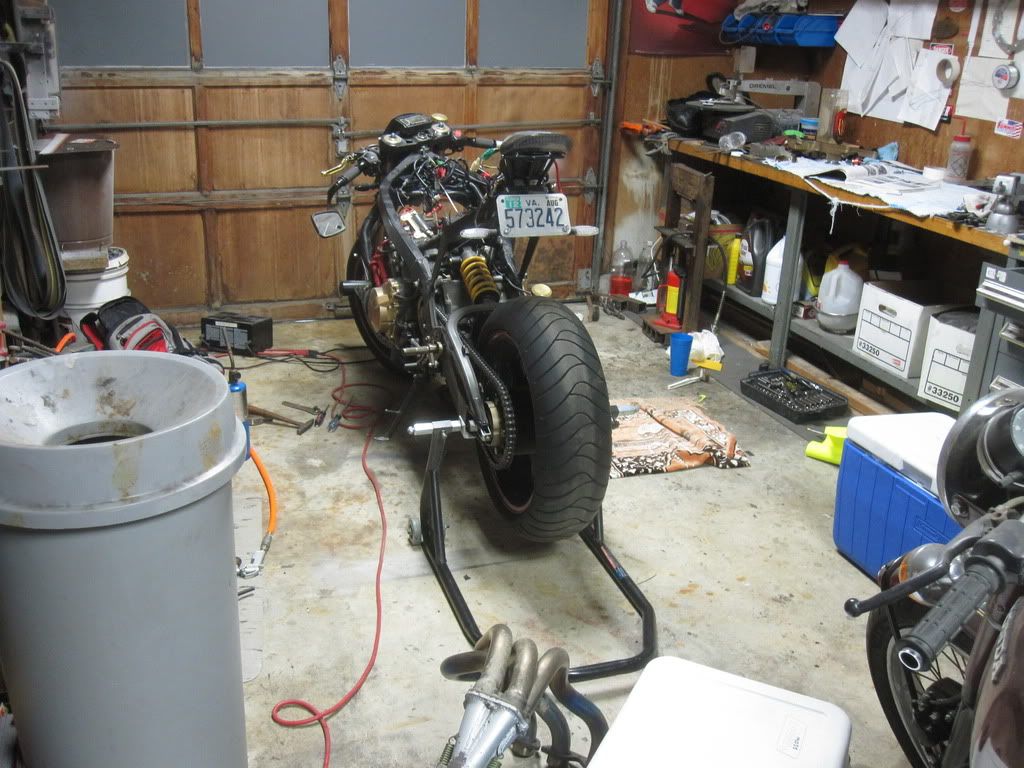 My new battery set-up. Three 4-volt 8-amp batteries wired in series in order to fit in the tail.
And.. as promised a long time ago i am going to show some more CF work as i make the lower fairings. For ease of fabrication i am going to make a positive blank out of foam then make a fiberglas mold from that that i will then make the final part out of.
So... here we go. i have the foam cut roughly to shape and the preliminary bevels cut on the bandsaw.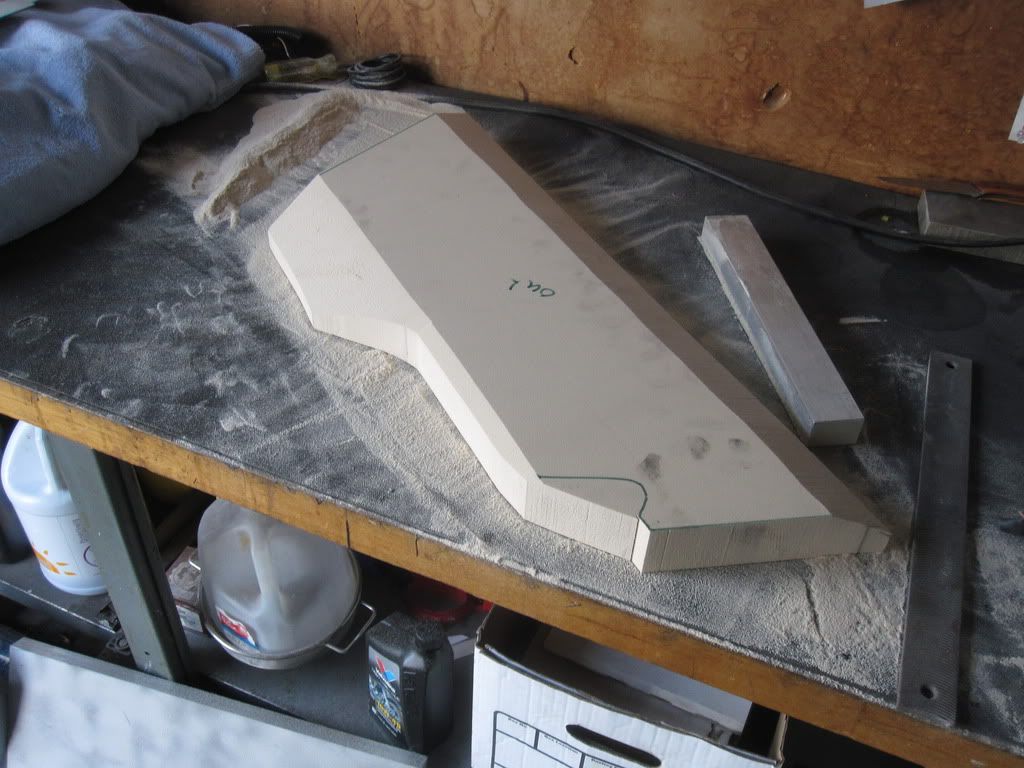 then i clean them up and put the bevels more where i want them. i am using a long block with 50 grit ceramic sandpaper. I try and finish each step on each peice to keep them as much the same as possible, rather than finishing one and going to the next.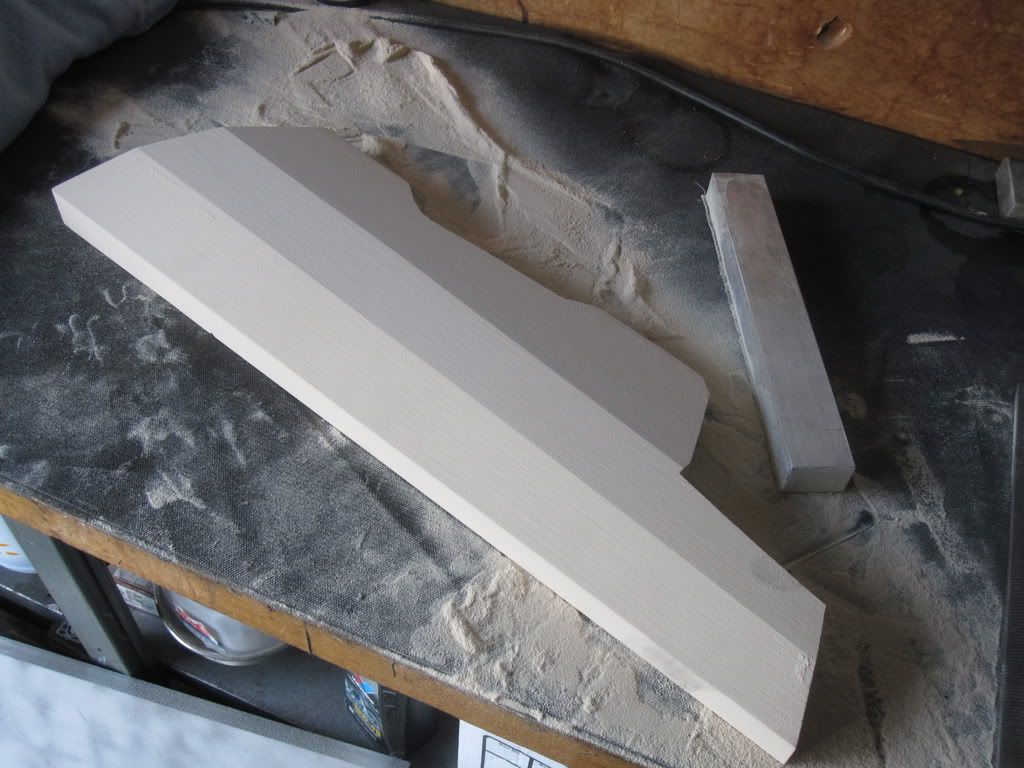 keep the flat lower bevel and radius the top one..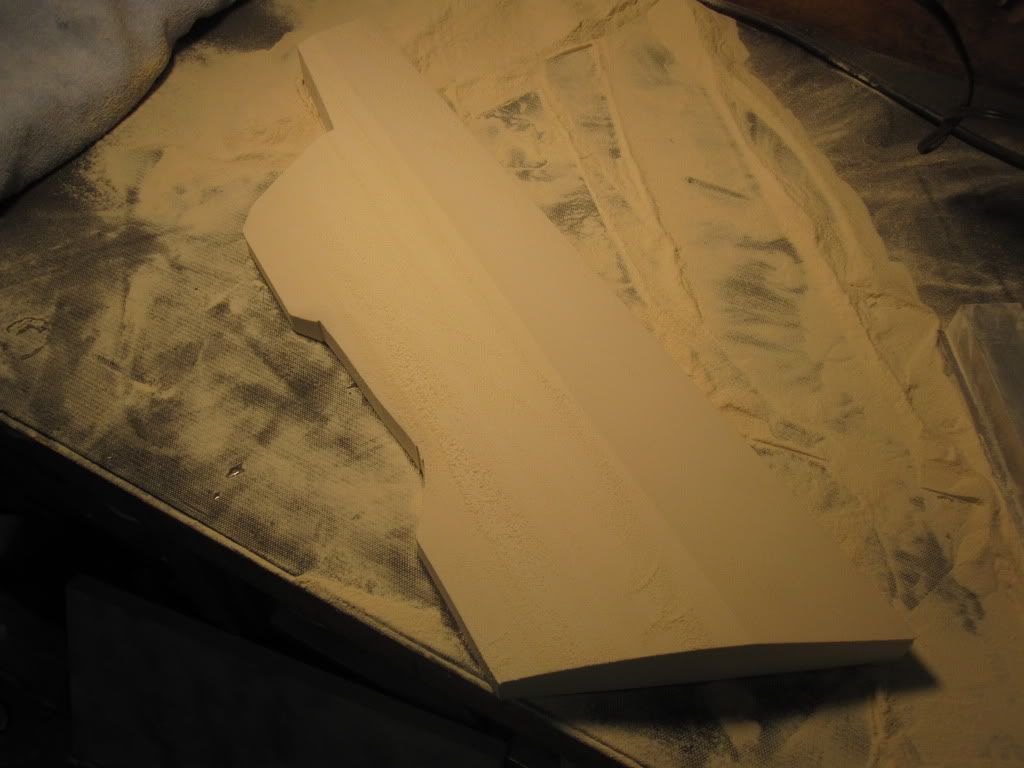 Now i have chiseled and sanded a detail onto one and am transferring it over to the other. this stuff works alot like soft wood without the grain problem. it is alot of fun to work with.
and a little bit more tweaking with a lateral detail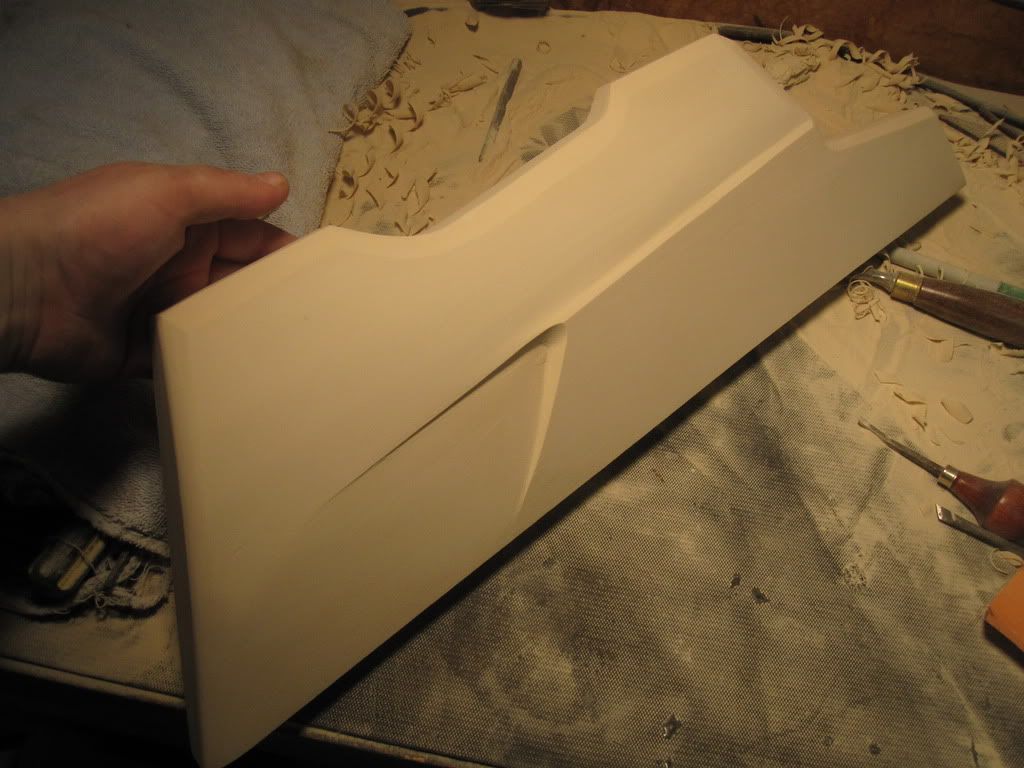 now i have both sides to the same stage. i still have to go in and do the final tweaking.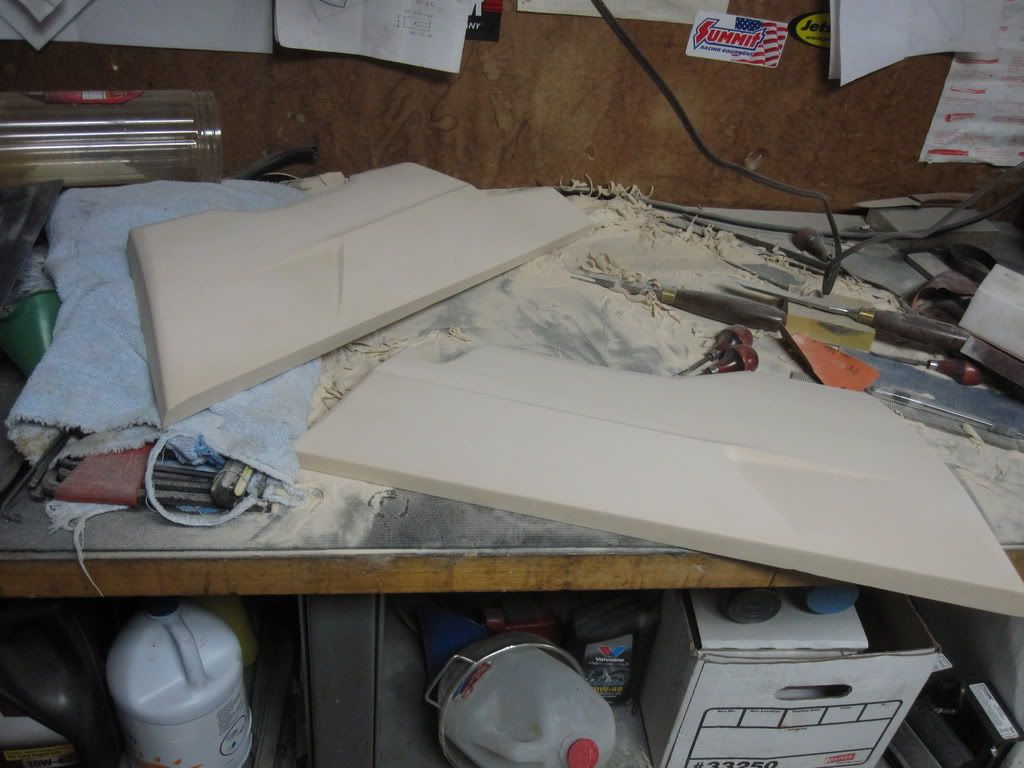 i am at a little bit of a creative loss. i think it needs a bit more detail, but i am not sure what to do with it. any ideas?
thanks
~Chris