Has it got some weirdo, disguised suspension? What is the canister under the seat? Is there a battery in there? The pipes shoulda splayed out instead of crossed - IMO. What is Toyota about it? The number is kool, I like numbers on bikes. And the finish is very schmick. The more I look at it the more I wanna try it. Though, my brother would put that in the "fat chics" basket: It's OK to ride it, but only if your mates don't find out.
Here are my three faves off your blog.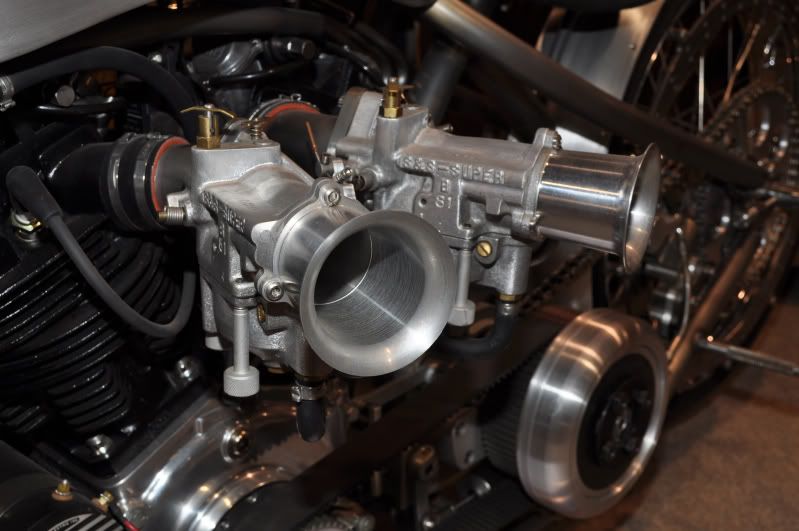 Oh the third is the NSFW tank decals - love those '50's style cartoons.