Well, hey everyone!
I'm working on a basic conversion from a 2004 650S to a streetfighter look, I hope it looks good when its all done, but here are some pics to start off... If you have any questions (Doubtful for right now) PM me!
This is when I got the bike!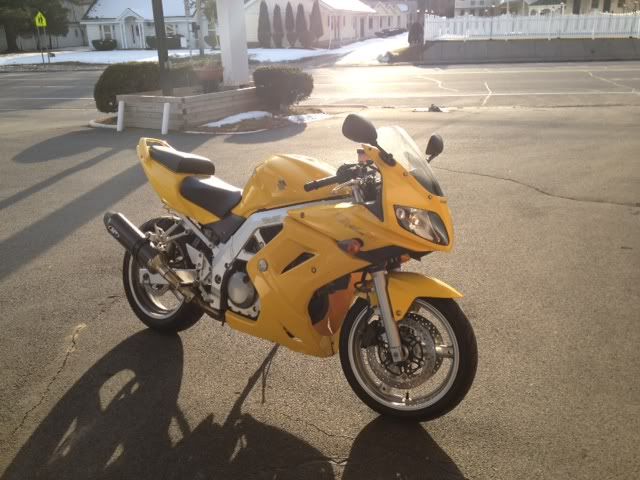 And then without the lower fairings that were sold...
Right now, with just the bar end mirrors on, I have only tried with them looking up, I may switch them around and see how they feel!
More is coming soon! All of my parts should (hopefully) be here by Friday