another update here...
so on memorial day i got over to my parents house after sending the wife off to work... People still eat on holidays... :nuts:
anyway... i got to work on the lower subframe.
I used some thin steel angle i picked up out of a dumpster somewhere to make the parts, and welded them together like this:
so i wont bore you with the pictures, but i welded those up, there were four of them, and the cutting grinding welding (and subsequent re-welding) took almost all day. However, i didnt know the angle was cadmium coated.. which is great for corrosion resistance, but not so great for welding...
anyway... when i was done, had to sets of these: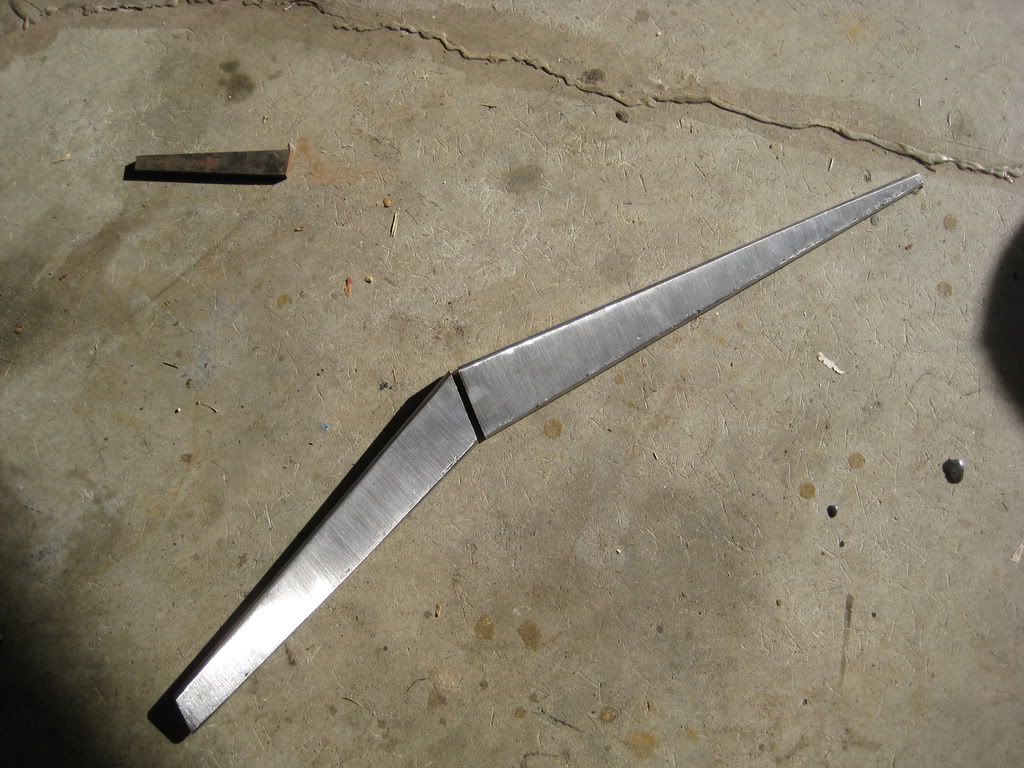 they were a pain in the butt to keep symmetrical and the angles right, but i finally got them where i wanted them, and welded them up:
cleaned up the weld and the parts with a scotch-brite belt on my grinder: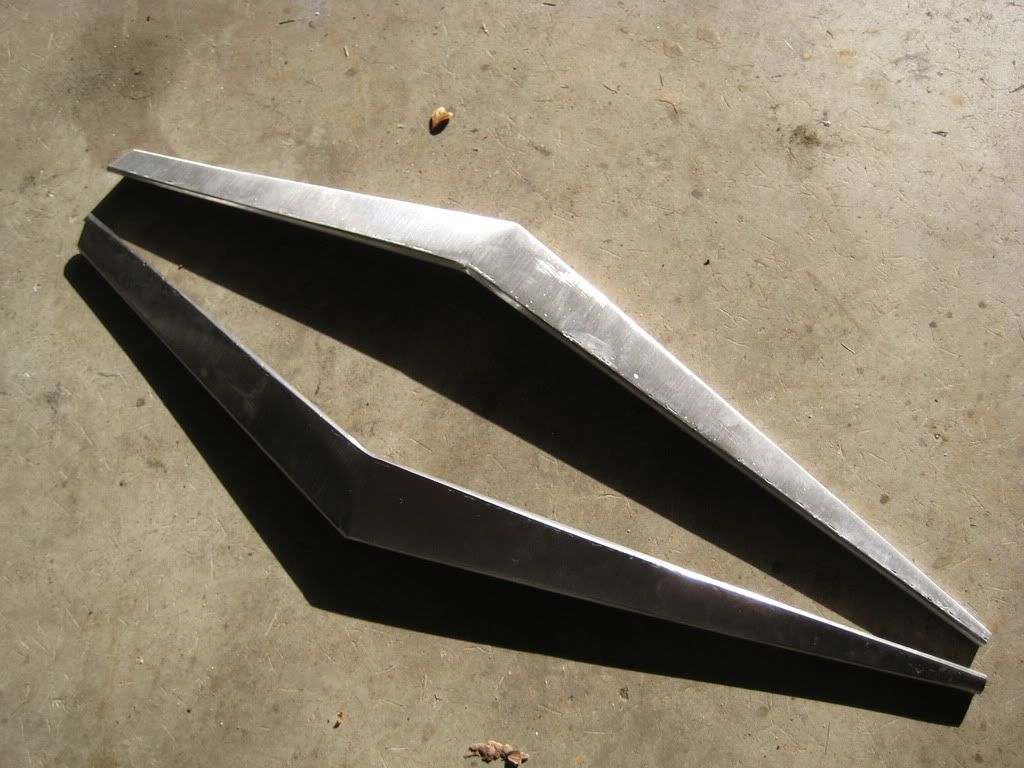 then they were ready for mounting, here one is on..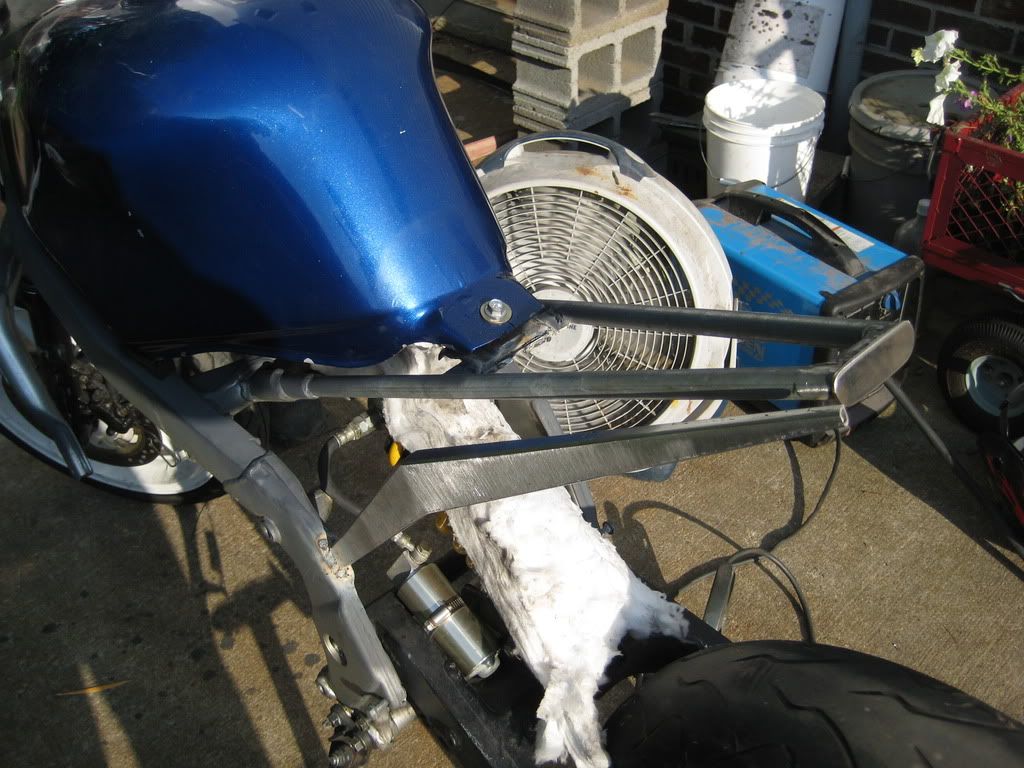 My wife gives me a hard time for "grinding" on my motorcycle.. when she found out that i was mounting its rear-end....
here they are both mostly welded up, semi symmetrical
and ready for the tail. what do you think?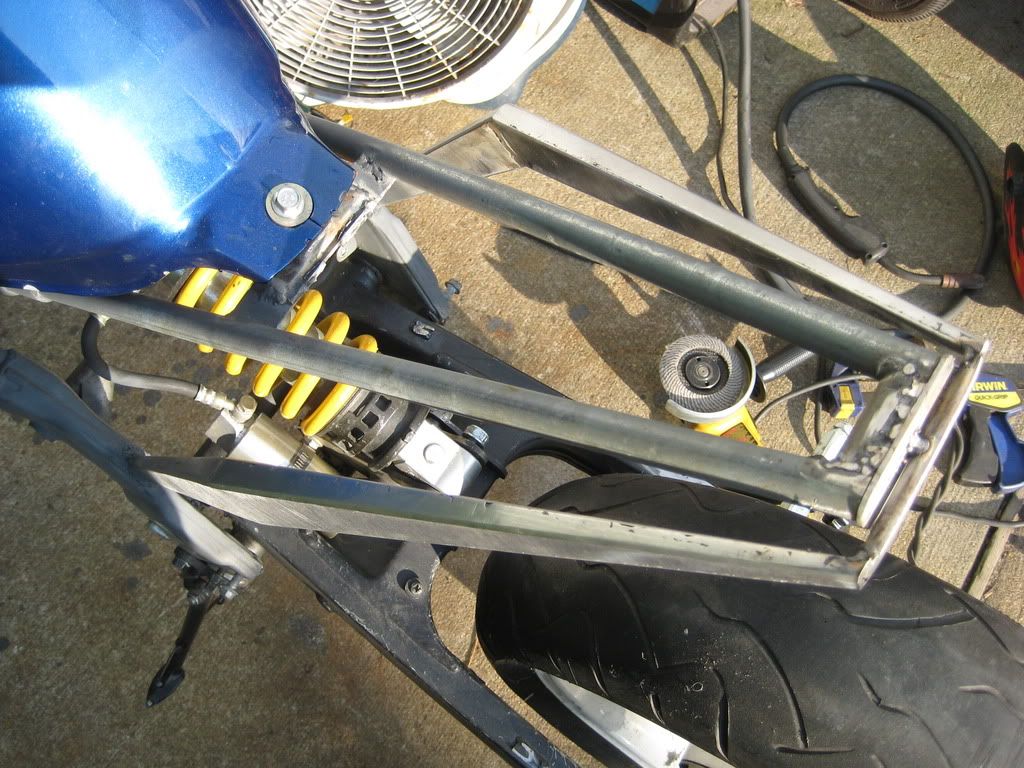 and a side view with the seat on: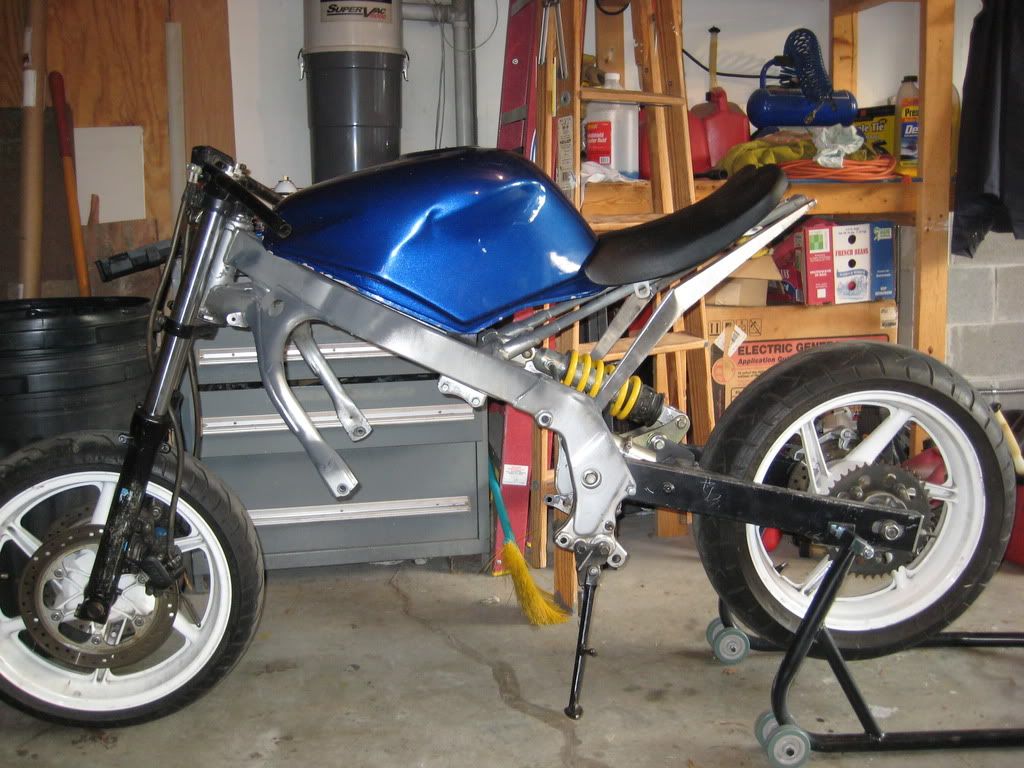 Now, after i put the tail on, i am going to use carbon fiber honeycomb for the undertail, and i want to leave some room to hide the wiring, so i am planning that out now.
thanks!
~Chris