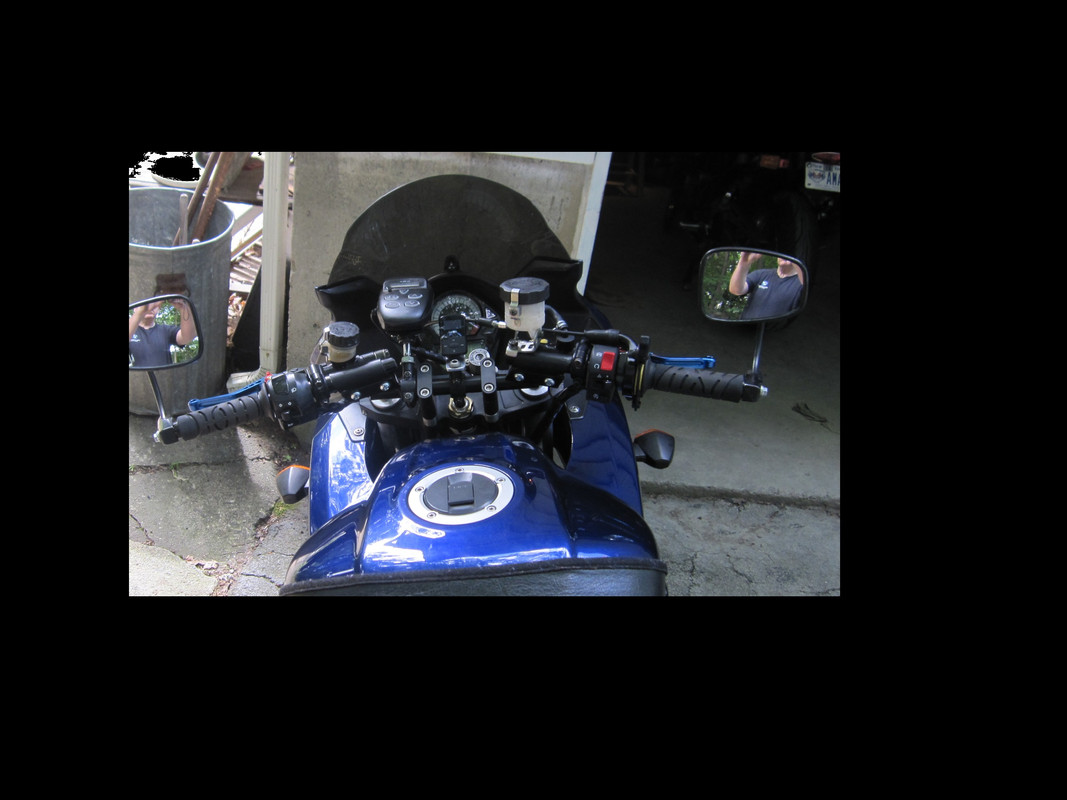 ----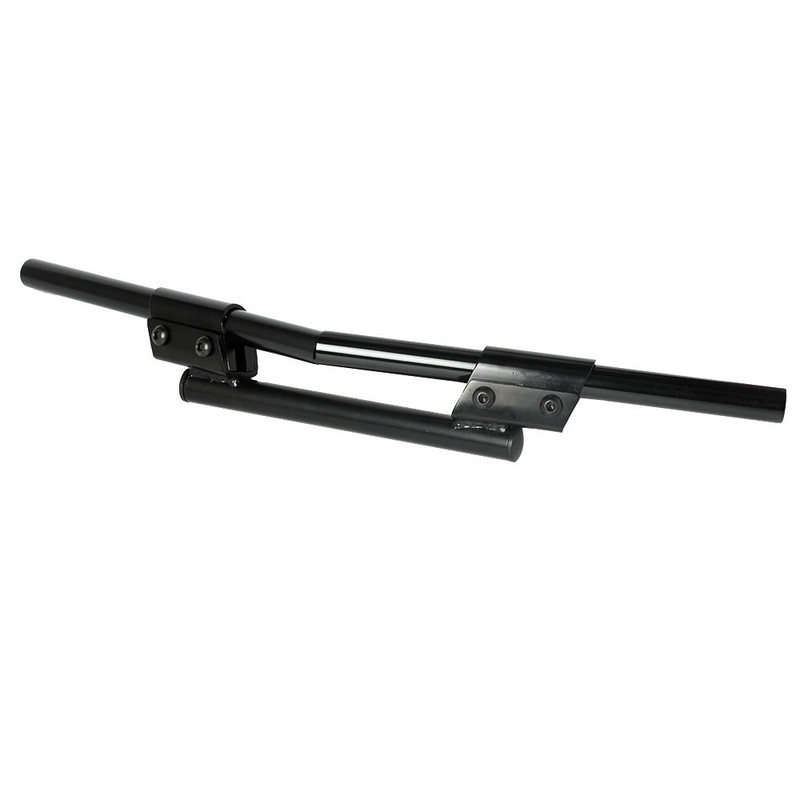 ---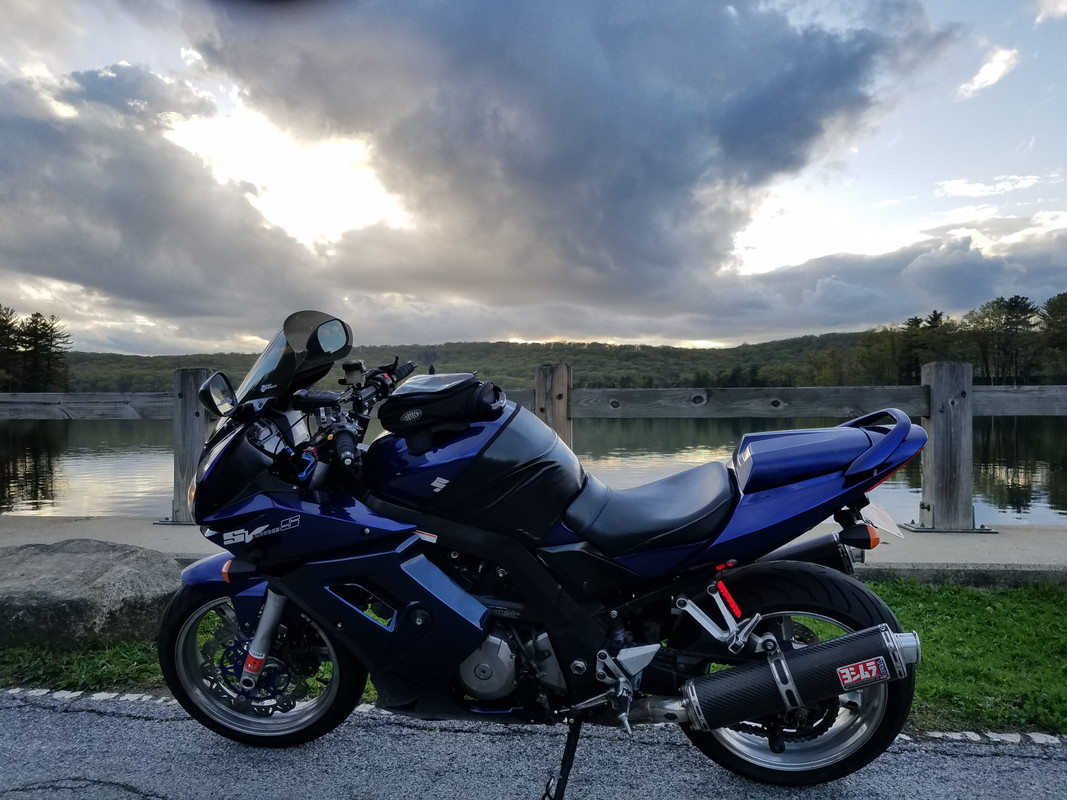 .
British CNC top clamp ... with (Ebay Chinese) "Z" bars I found.
I was previously using flat "drag" bars but I needed extra spacers under the clamps to raise the bars so they wouldn't contact the tank. As it is, I'm still close! But this set up really does make the bike friendlier. I don't know what SooZook was thinking with the SV; it's not a GSXR racer. They could have softened the peg and bar heights and it would have been a much more practical bike.
I don't know if that guys still sells the CNC kit. He was a pain to deal with.. and I had to do some grinding mods to get my ignition key assembly to fit in there. I'm happy with it now... but not sure if the change in ergonomics affects the bike's handling (specifically, aerodynamics)...now that I'm up higher.
There's also the German Speigler upper clamp handlebar kit that was popular.