Quote:
Originally Posted by
off roader on the street
Subbed.
Looking forward to seeing what you make of it.
any title issues with getting a custom frame on the road?
I will be keeping the stock neck so it will have the VIN number on it and so it should be a problem. However to title a custom framed bike is pretty easy. you just have to certify ownership and go through a safety inspection with the state police.
okay so i only had about an hour yesterday to work on the bike due to some conflicts, and should have more time today, however i was able to make some headway it stripping it down.
I am really sorry for the crappy pics, my camera was having a bad day.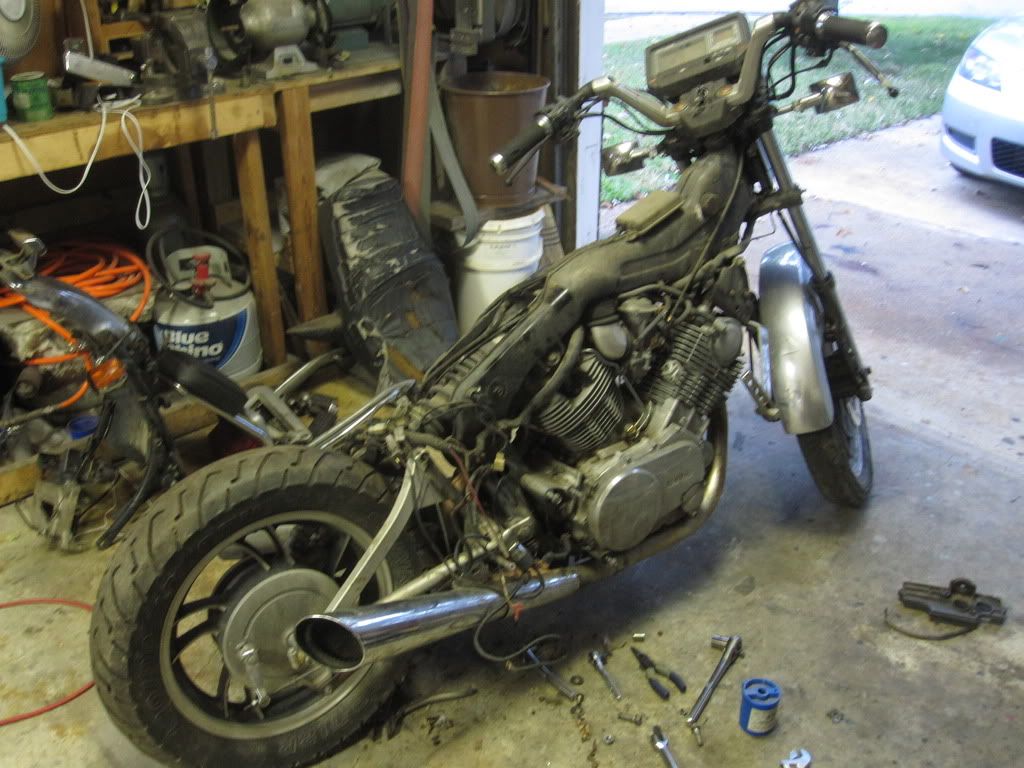 just some of the crap i pulled off of this thing
Is it just me, or does this bike have a lot of electronics for a carb, air-cooled bike? Maybe because of the digital gauges? i am going to go through the wiring diagram and see what i can cut out.
thanks!
~Chris