Hey everybody
Well, i am finally back on the project, and wrapping it up. Since the end of the last build-off I have moved two hours north, got a new job, lost my new job, decided that my wife and I are gonna take a trip around the world, got an interim job till we leave in december, and then that job fell through as well. So my life has been a bit up in the air for the last 11 months. However, i am now working on the motorcycle as a high priority because i am going to try and finish it and sell it before i go to help pay for 6 months of travel abroad.
Sob story complete, i will try to get you up to date on the work i have done in the last couple weeks.
The biggest hurdle to overcome was the wiring. i had most of it routed, but the wires were all too long and nothing was in its final place as i had to find new locations for everything with the from-scratch harness.
so, i got the battery tray and underseat placement figured out.
now everything was more or less where i wanted it... but they wires had no connectors, not spliced etc..
A dedicated day of clipping, routing, connecting, and splicing got me this: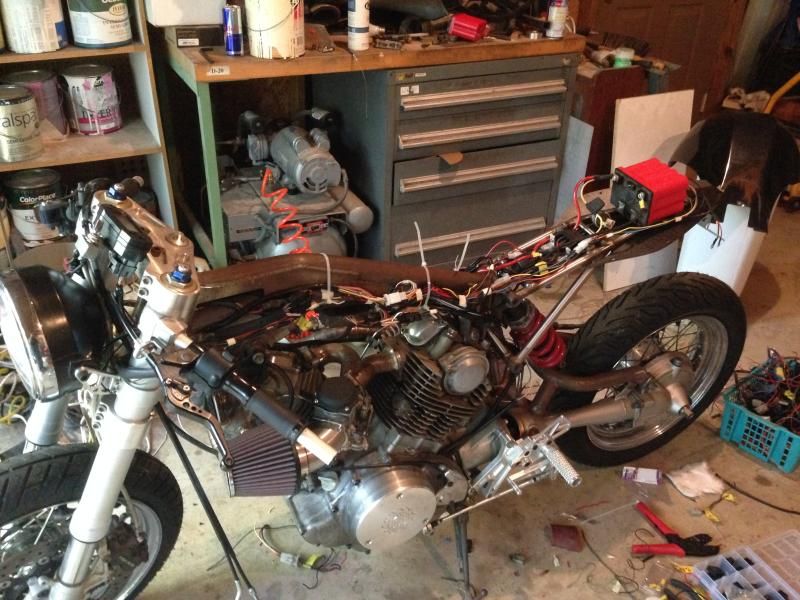 and this:
and this: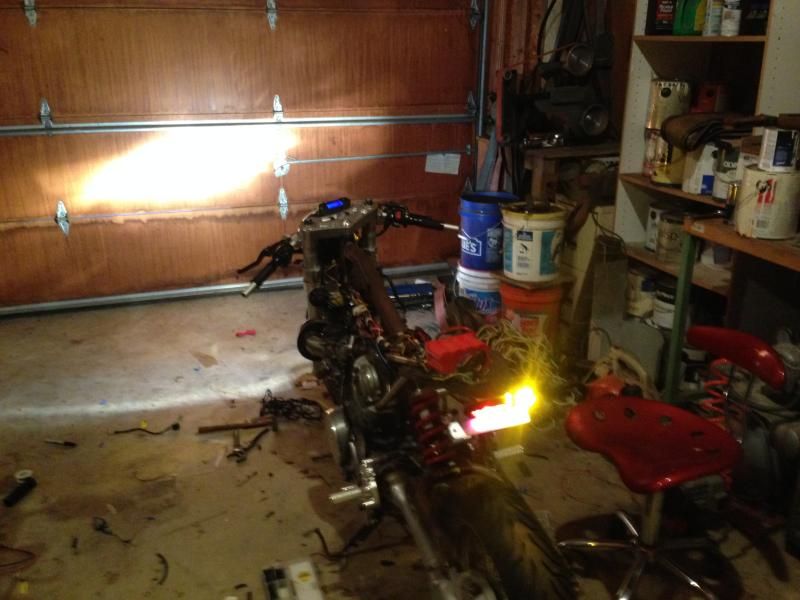 with everything figured out, i got the wiring off and got the final to-do's done before teardown. tank fittings and mounting points. here the equalizing mounts and petcock mounts are in: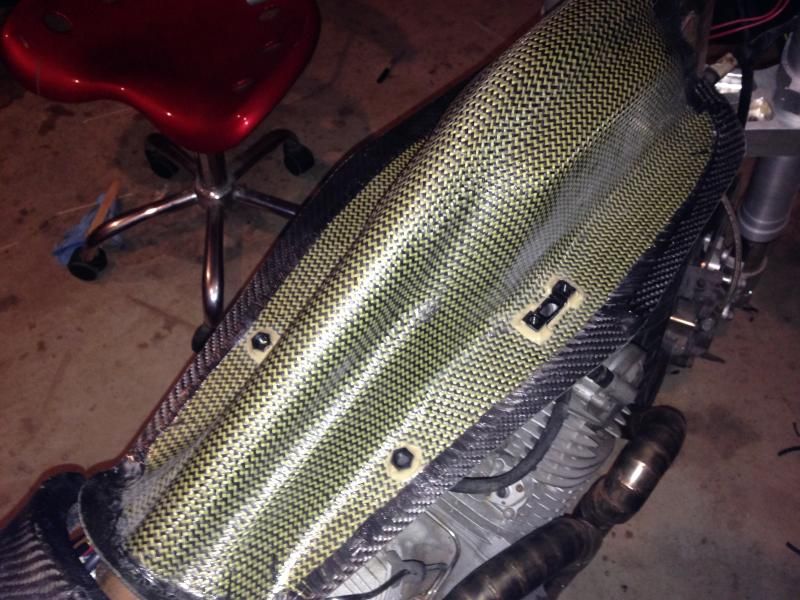 then both halves got treated with Caswel's fiberglas tank sealer. i only used half the kit so i can use the other half once the tank halves are togther. i didnt realize it was clear. pretty cool and very tough stuff.
the two halves went together, the tank mounts went in on the frame, then put some on the tank. you will see more of them when i finish the tank.
final mock-up before teardown. looking pretty good!