I just went down. Big rash on arm. Gear saved me. Will post pictures later.
Sent from my left shoe using the Motorcycle app
Update:
I was riding the Strom, going 45 on a busy 3-lanes-per-direction street. I was just crossing an intersection riding on the left lane when the idiot driving on the center lane decided to cut me off... on an intersection!. I used my front brake and swerved to avoid the ******* but my knoby front tire didn't hold well enough so I lost it. I slided for maybe 20 or 30 feet but the bike did travel quite a bit on its left side (see the mark on the pic).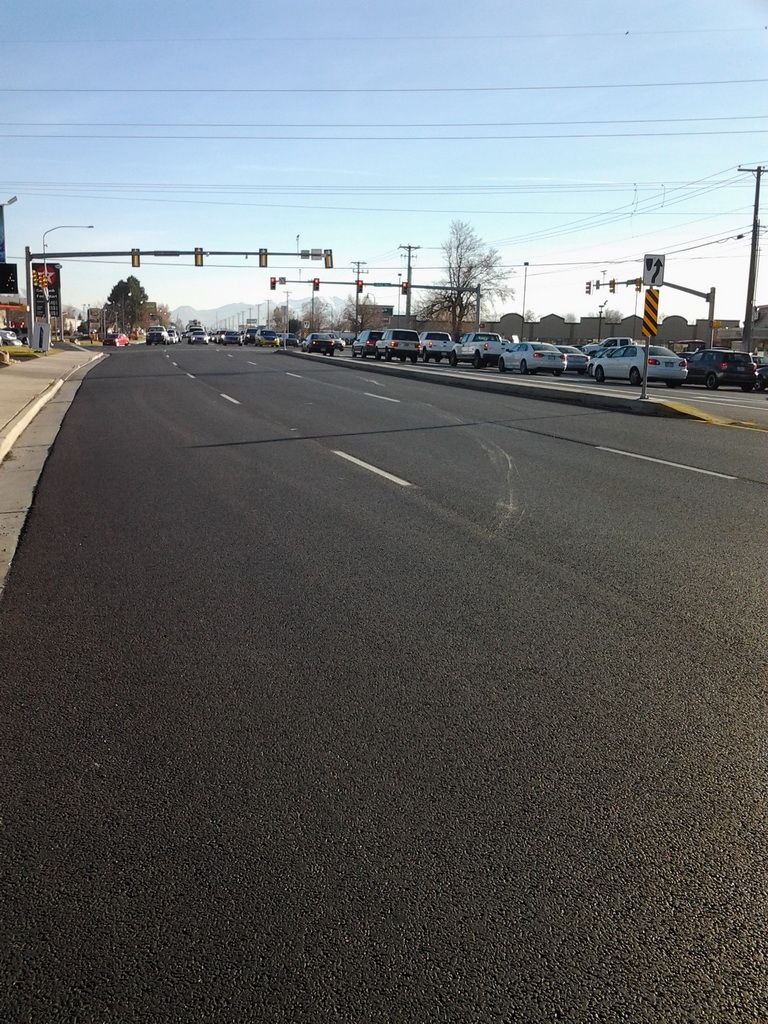 I was wearing full textile ADV-type gear but my left sleeve was loose enough that it slipped up my arm and I got a pretty nasty rash on it.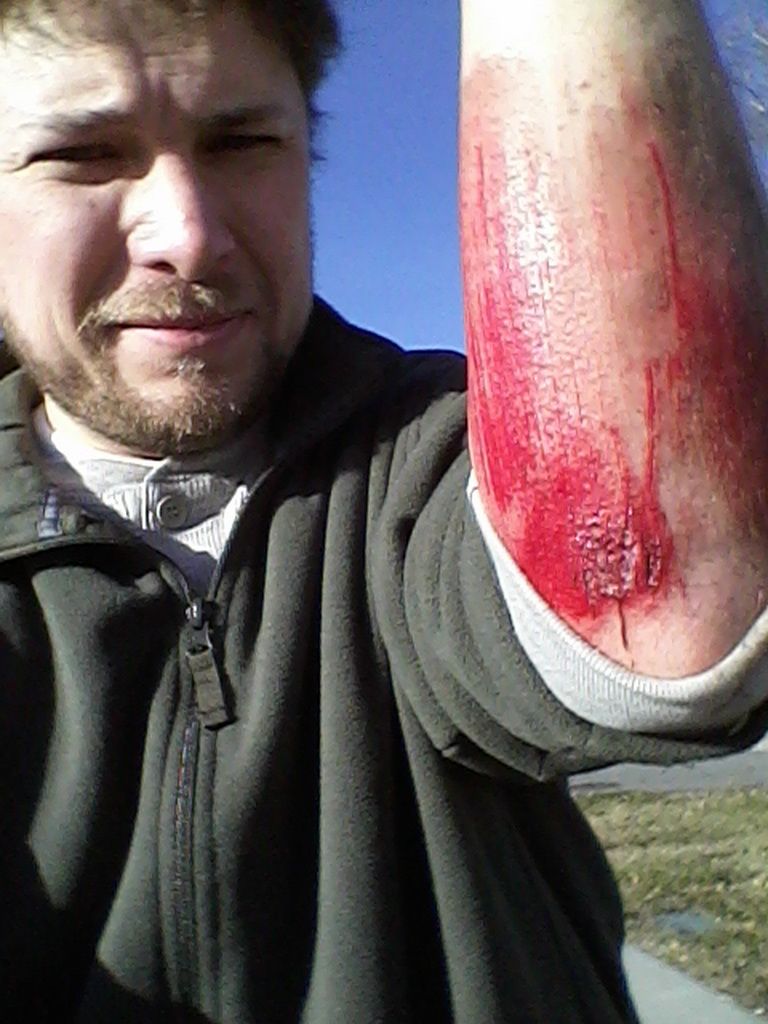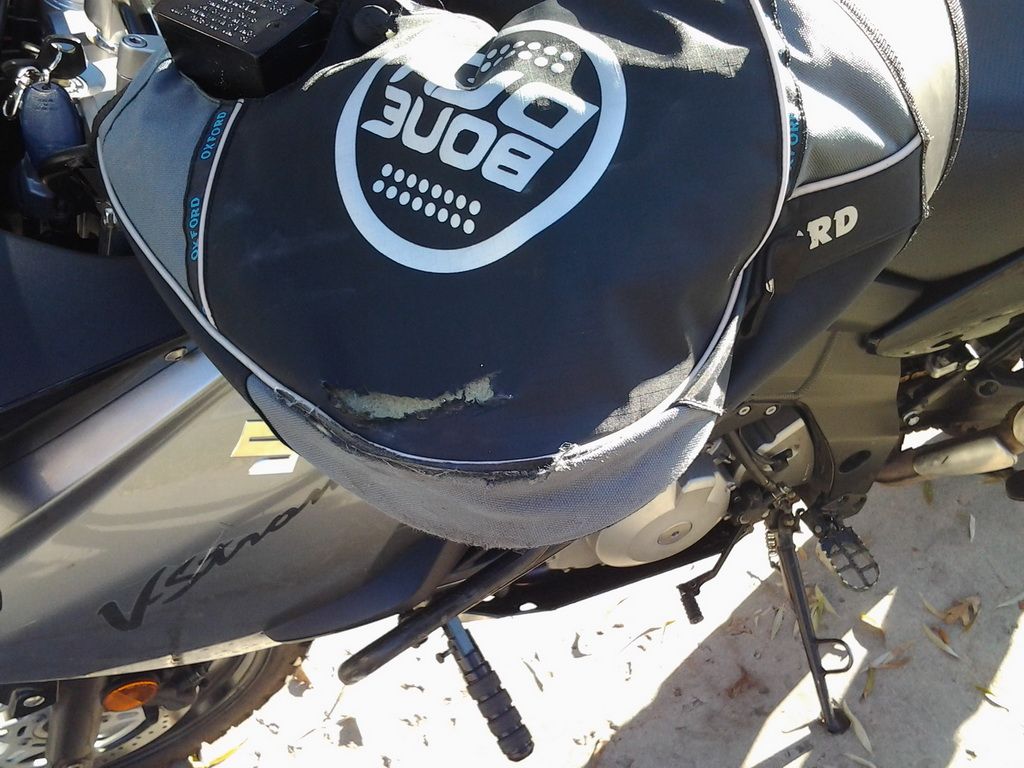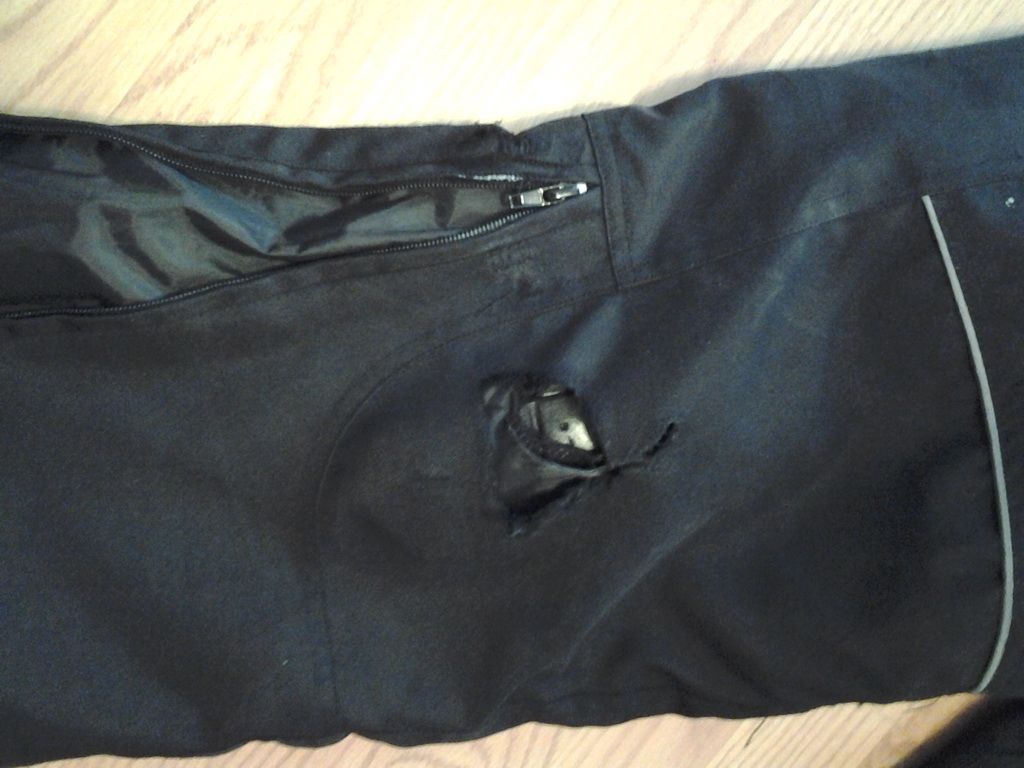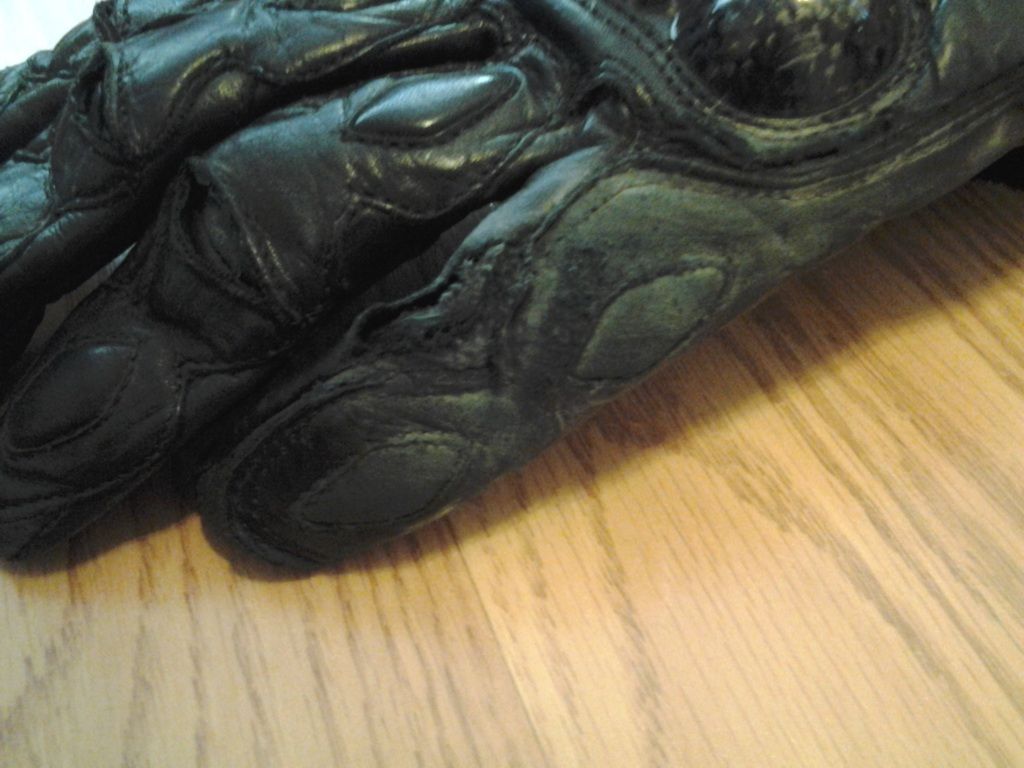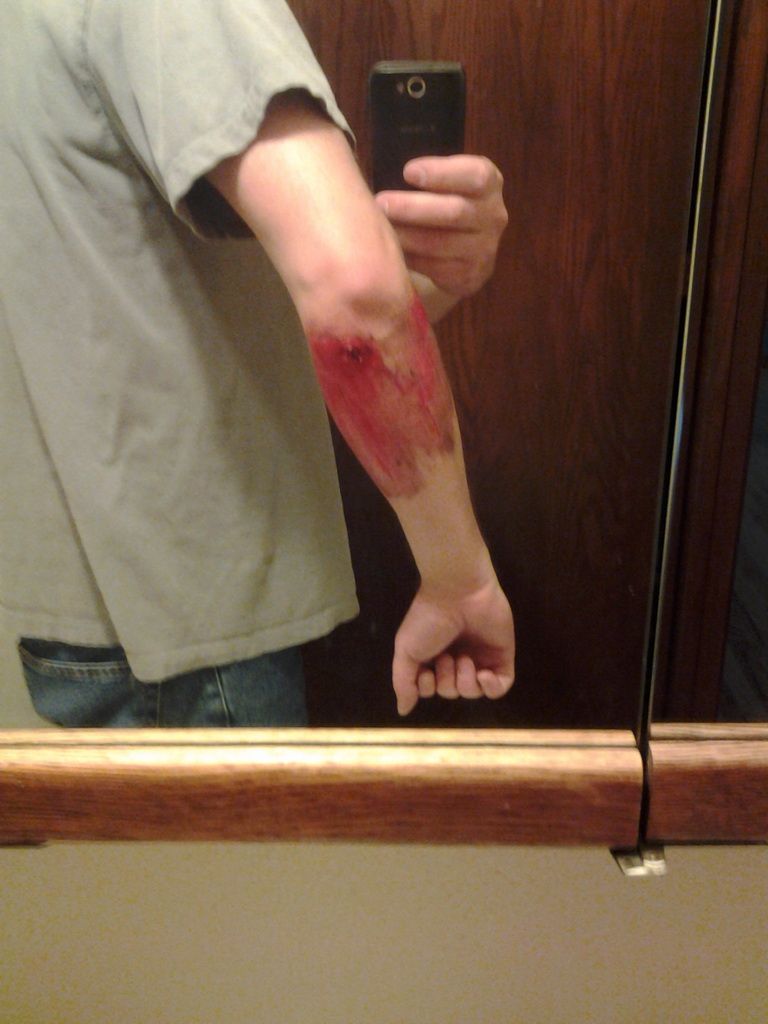 All traffic stopped, I got back up, checked for broken bones, got up on the bike and rode 30 miles back home.